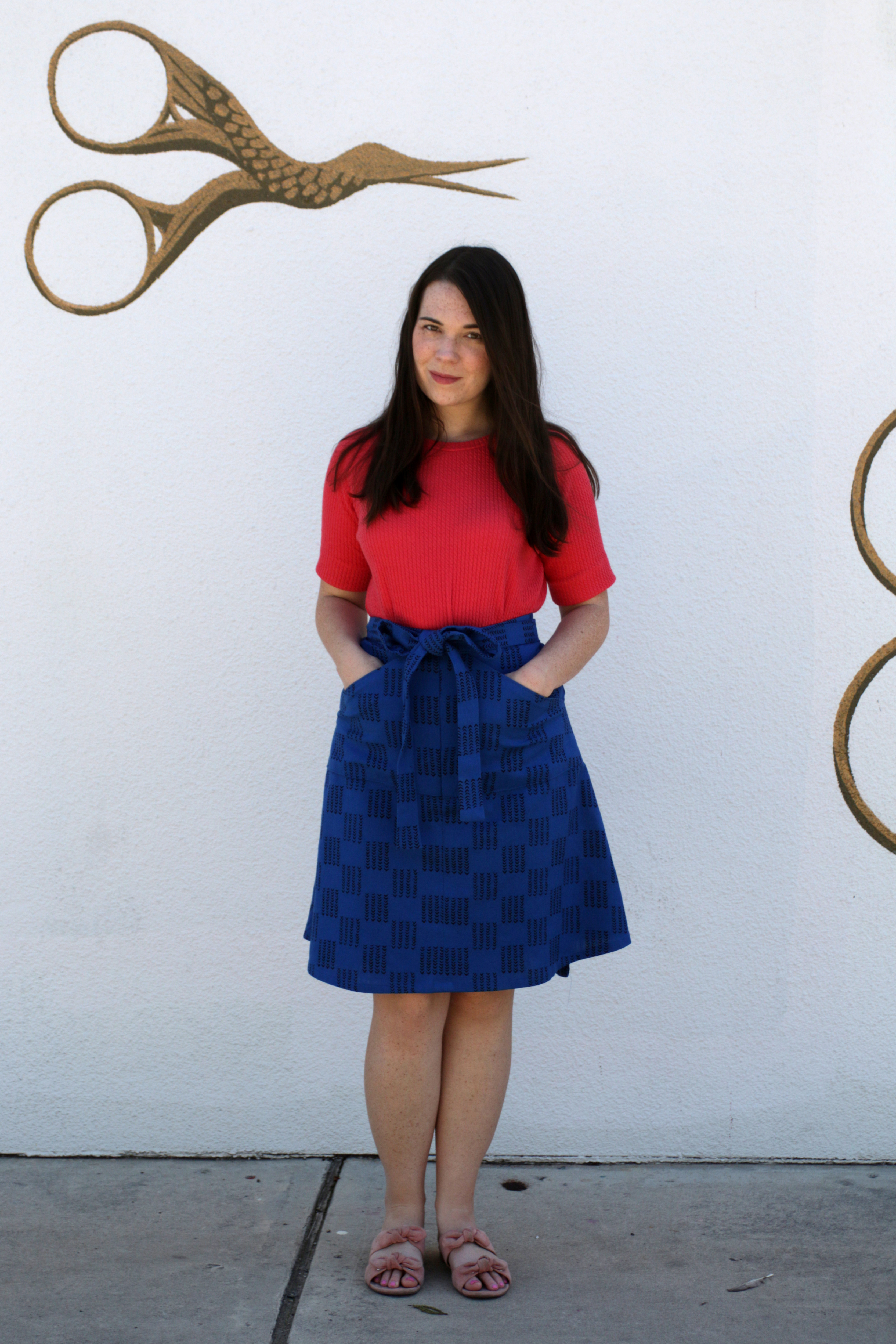 Tilly and the Buttons Miette Skirt
Poor Miette, this skirt seemed like it was never meant to be. Don't get me wrong – the pattern is well drafted with good instructions but I faced a few challenges in my sewing journey.
This is the Miette Skirt by Tilly and the Buttons.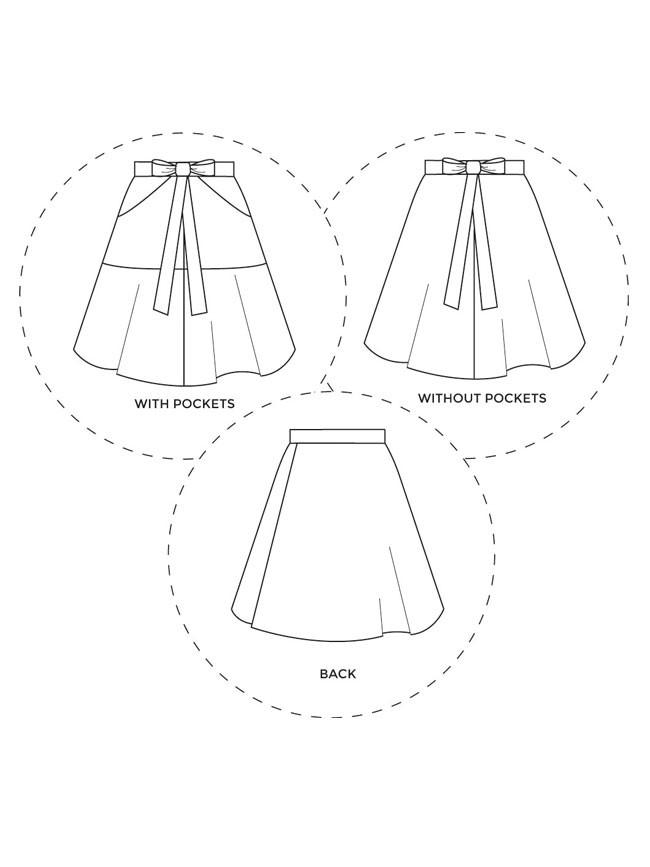 I sewed this skirt as a sample for a possible class. I'm always looking for smart, easy, beginner friendly patterns for teaching opportunities. But right after I finished this skirt I learned Tilly & the Buttons is discontinuing the paper version of this pattern. Sadly, no printed pattern means no class for me.
The fabric is a Japanese cotton/linen blend from The Cloth Pocket (no longer available). It was a good weight for this pattern – a medium thickness but not so heavy that you can't slip the ties through the waistband.
Unfortunately, this fabric may not have been the best choice for this pattern because of the print. While it seems striped, it's NOT a perfect stripe! Ugh, I hate "almost" stripes. If you look closely at these pics you can see how the fabric slopes downward from left to right in the front. This made matching the center front difficult, especially with the pockets. I had to adjust the pockets a bit to get the stripes and points to match properly. I didn't even bother trying to get the sides to match.
Since I'm pear shaped I graded from one size at the waist to a larger size at the hips. Normally for an A-shaped skirt, the hip size doesn't matter as much but I wanted to play it safe.
I think that was a good choice but I believe I'm also in desperate need of a sway back adjustment. You can see that the fabric pulls at an angle at the back waistband area. The only way to avoid that pulling is to loosen the waist ties but then the waist is way too big.
Maybe with my wide hips I ought to have gone down a size in the waist and up another size in the hips (plus a sway back fix as well)?
I don't think this skirt turned out badly, it just needs some tweaks and the right fabric to make it great. I ought to give Miette another try but these few issues really got me down about sewing it again. I guess it'll sit on the shelf for a while before I revisit it.
On the upside – coral pink and royal blue is one of my favorite color combos these days so that's a win, right?