Sewing Indie Month Interview with Soma Patterns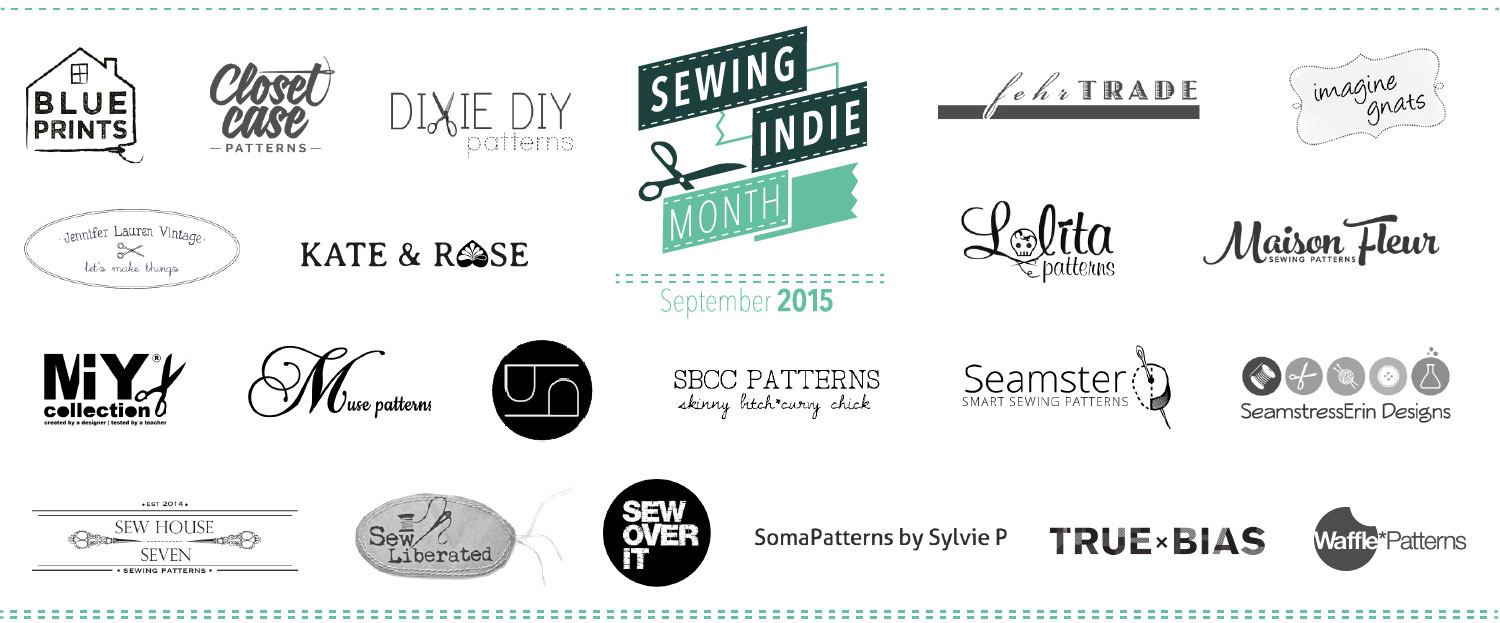 Well, Sewing Indie Month is finally here and I have the pleasure of having the first post of the month!
Today I'm sharing my interview with designer Sylvie Privat of Soma Patterns. Sylvie has created a line of "zero-waste" patterns – eco-friendly designs that leave no scraps! It's a design idea I had never seen offered by any other company. She has also started releasing updated versions of vintage 50s and 60s patterns after her mother gave her some old French sewing magazines.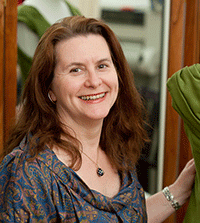 First of all, what's your background in sewing? How did you learn to sew? Why did you want to pursue it as a career?
I have been sewing since I was about 10 years old, creating my own patterns by 15. My mother and my grandmother taught me how to sew, and self taught myself before I took formal classes and graduated from Canada College and Apparel-Arts in San Francisco.
I pursued that career among others because I just love to make pattern and sew.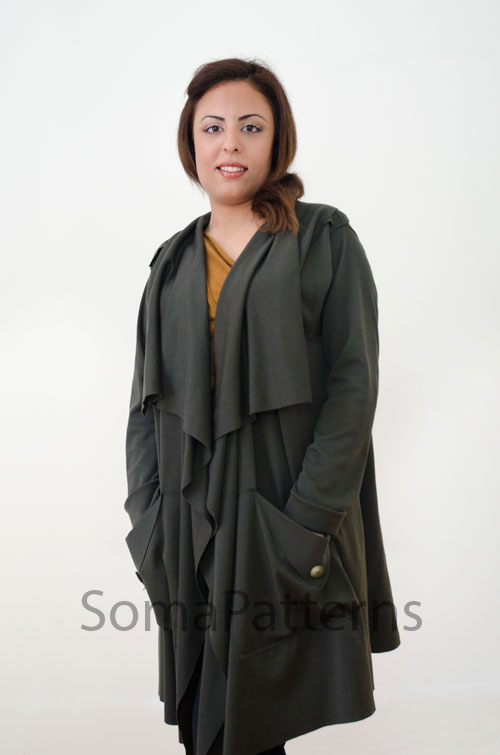 Your work has brought you from France to California. What made you decide to settle in San Francisco and how has the city inspired you?
I moved to San Francisco from France to take a business course (now I know what I do not like in the business field) and I met a guy who became my husband… I am still in SF almost many years later.
What is a typical work day like for you?
My day of work is very variable and I do not have a typical day! I love that, too.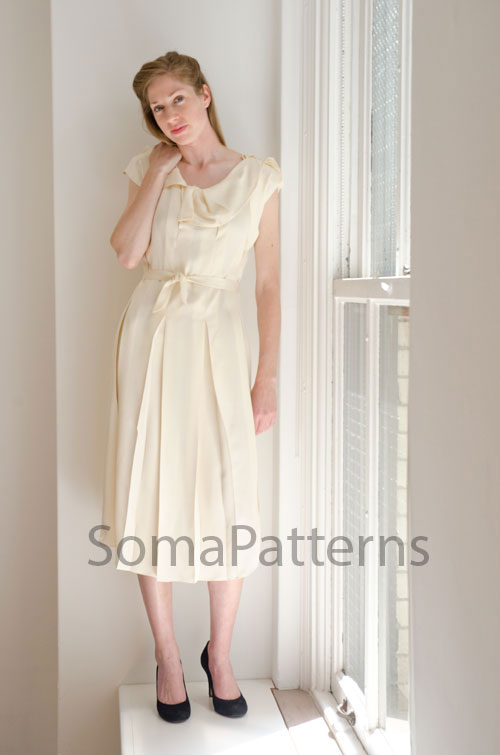 What's your process for designing zero-waste patterns? Is it difficult grading a zero-waste design to smaller or larger sizes?
Creating zero-waste pattern is not that easy. The first pattern I made was the Abby jacket and I created it mostly from pattern drafting, and multiple muslin. The tops and skirts have been created with a draping approach. The Dorianne dress was truly a combination of both.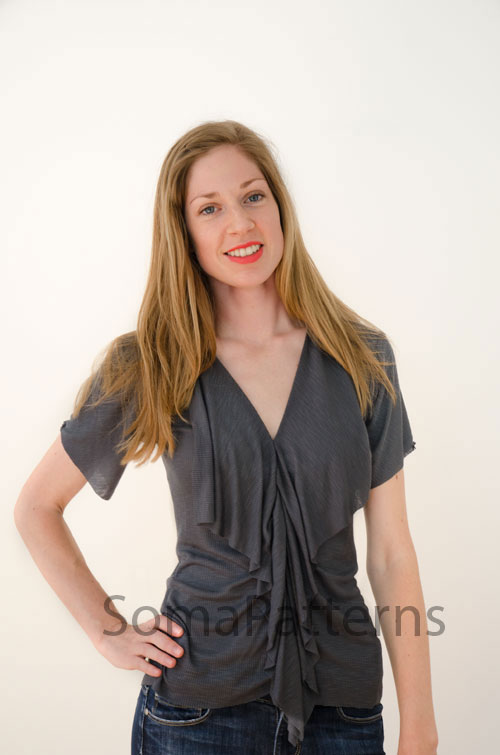 The grading was more tricky. I really wanted to have several sizes so the tops were graded at the same time than drafted, to be sure the different sizes could work.
What are some ways home sewists can creatively use their fabric to produce less waste?
There are many ways to use scraps of fabric, but if the home sewists are like me, I have too many boxes of scraps and no time to get through them to really use them all. I embrace the idea of not generating scraps from the start. Plus I like the puzzle challenge the zero-waste provide.
You've been focusing on vintage patterns lately – had you sewn much vintage before?
I have sewn few vintage garments before getting really into it. Vintage garments are always interesting – whether it is the design detail or the pattern and construction.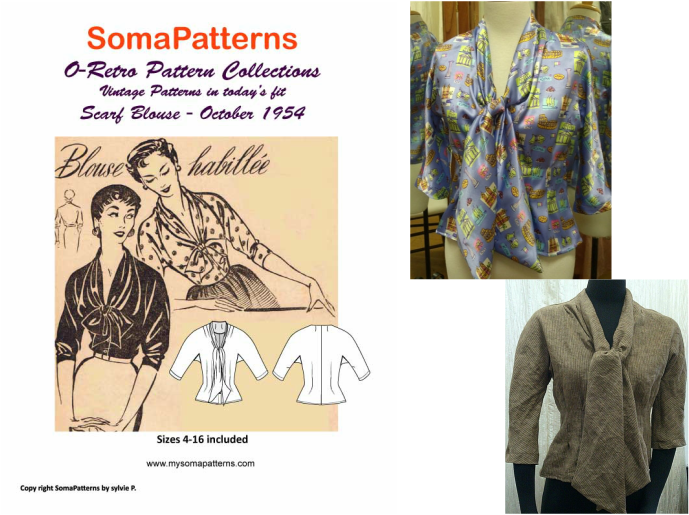 How have you adapted the vintage styles to fit modern figures and updated the instructions to make it easier for sewists?
The adaptations depend on the garment. On the blouse 1954, I had to change the darts position and add on the length to make it more like today's fit. I added also a back facing. Today the edges are not finished the same way, with hand slip stitches at the collar.
On the 1962 coat, I made it for a jacket or a coat and added pockets and lining.
Some other patterns I am working on right now, will need more adaption, like the length of the torso or transforming the front so it can have a front closure. I also try to simplify the construction. Some vintage patterns require a lot of hand sewing which is not always welcome in today's patterns.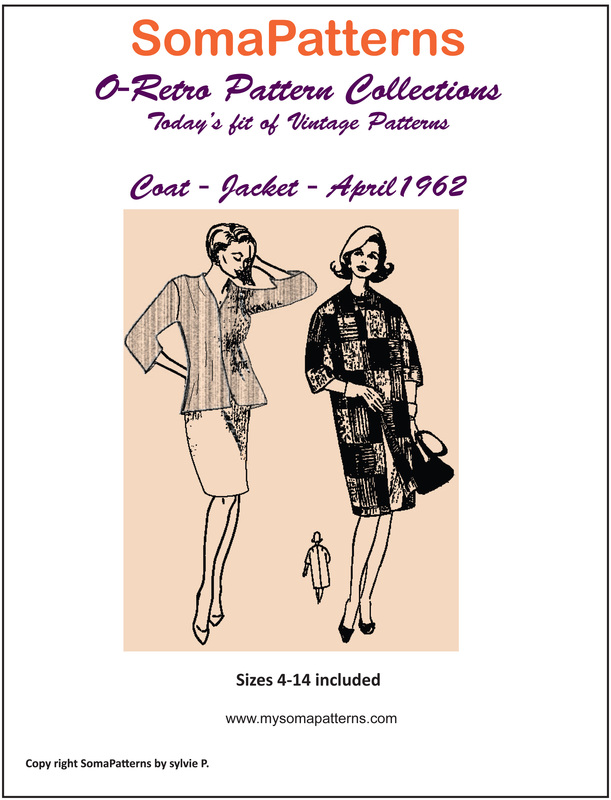 (The new 1962 Coat)
What new vintage designs are working on right now and when will they be released?
The Coat-Jacket April 1962 is a brand new pattern, and is release for the first time as part of Bundle #2, and on my site mid-September. I am working on a dress which go with the coat and this pattern should be release by the end of the year. I have a couple of dress patterns which will be offered as a dress and a tunic/top.
Thanks so much to Sylvie for talking with me. You can purchase Soma Patterns' brand new 1962 coat pattern in the Sewing Indie Month Bundle #2 from now until September 10th.
This bundle features patterns from 10 designers! It's pay what you want but the more you pay the more patterns you'll receive.
And 20% of bundle proceeds will be donated to Women for Women, an organization which helps women dealing with violence, marginalization, and poverty due to war and conflict.
 **********
As for the rest of Sewing Indie Month, stay tuned for more interviews and some great tutorials from some of your favorite pattern designers and hopefully some new companies you haven't heard about before!