Sewing Indie Month Pattern Bundle and the Refashioners!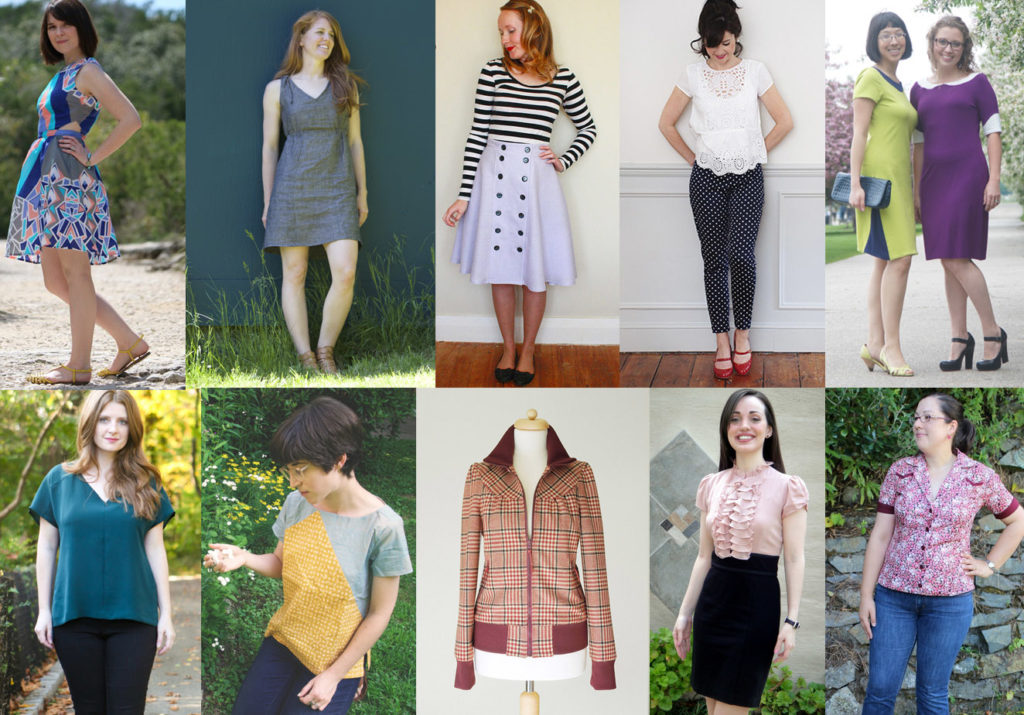 Hey all you lovely sewists! Today is the final day of the first (of 2) Sewing Indie Month pattern bundle sales!
You probably know how these bundles work at this point – a group of patterns is offered for sale at a heavily discounted price (so it's still a good deal even if you already own a couple of these patterns) and 20% of the proceeds go to charity.
So, what does it cost?
Spend $25 or more and get the following patterns:
Sutton Blouse by True Bias
Cressida Skirt by Jennifer Lauren Vintage Patterns
Sugar Plum Dress by Lolita Patterns
Mississippi Ave Dress & Top by Sew House Seven
Ultimate Trousers by Sew Over It
Spend $32 or more and get these bonus patterns:
Cookie Blouson by Waffle Patterns
Bonnell Dress by Dixie DIY (that's mine! you know you want this pattern!)
And if you spend $38 or more you'll get all of the above patterns plus the:
Melissa Dress, Blouse & Skirt by Muse Patterns
the brand new, never before available Saltbox Top by Blueprints for Sewing
the brand new, never before available Sorrel Dress & Top by Seamster Sewing Patterns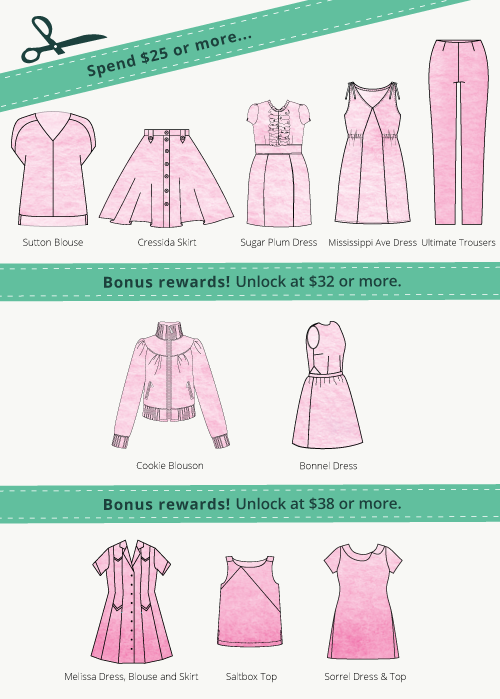 Next month there's going to be another bundle featuring more knit patterns so stay tuned for that one.
You've got until tomorrow August 13 to snatch up this bundle so go check it out at SewIndependent.com.
******
In other news – the Refashioners has begun! Hop on over to Portia's great blog every weekday this month and get inspired.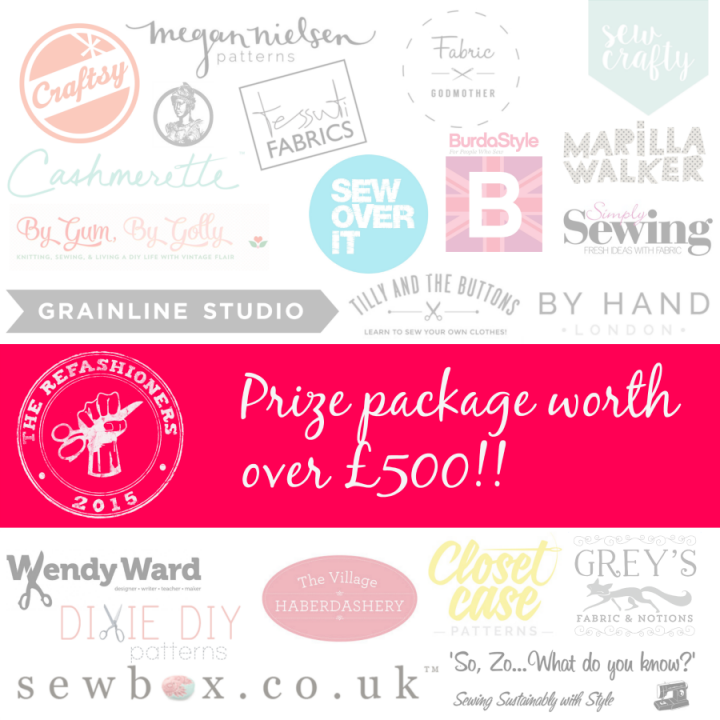 Then make your own refashion and share it on social media with #therefashioners2015 and you could win an incredible prize pack (including my Bonnell Dress pattern).
******
In the meantimen though, I'm on vacation for the rest of the week. If you have questions about patterns or anything else you can always email me or leave a comment, but response time might be a little slower with my infrequent Internet connection. However when I get back I'll have fun new projects to share!