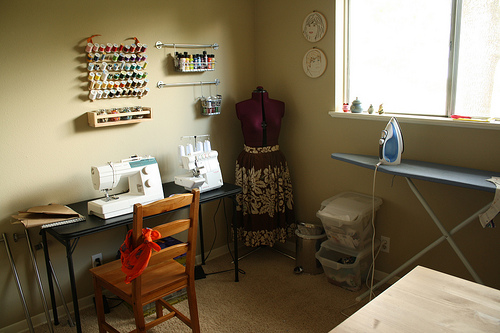 Made by you!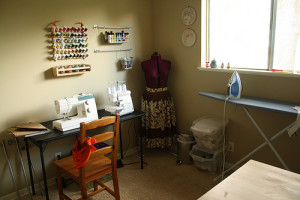 Whoa – would ya look at that?? That's my craft room! Well, from a couple months ago. Now there is more utilitarian stuff on the walls and more trash and scraps in general but you get the idea…
Greetings readers – no new projects today. I've had one of those unproductive weeks that come around every once in awhile but I'll be back in the swing of things soon. I've got a long sewing to do list and several ideas that need to be fleshed out.
In the meantime I am thinking of adding a page on my blog dedicated to projects made by others using my patterns. I love seeing other sewers' interpretations of my patterns that I have on this blog and I've saved a few in my bookmarks but I really should make a formal list.
So, if you have made something using one of my patterns and you have a blog or online photo album or something, please, leave me a link and I will list it on my new page.