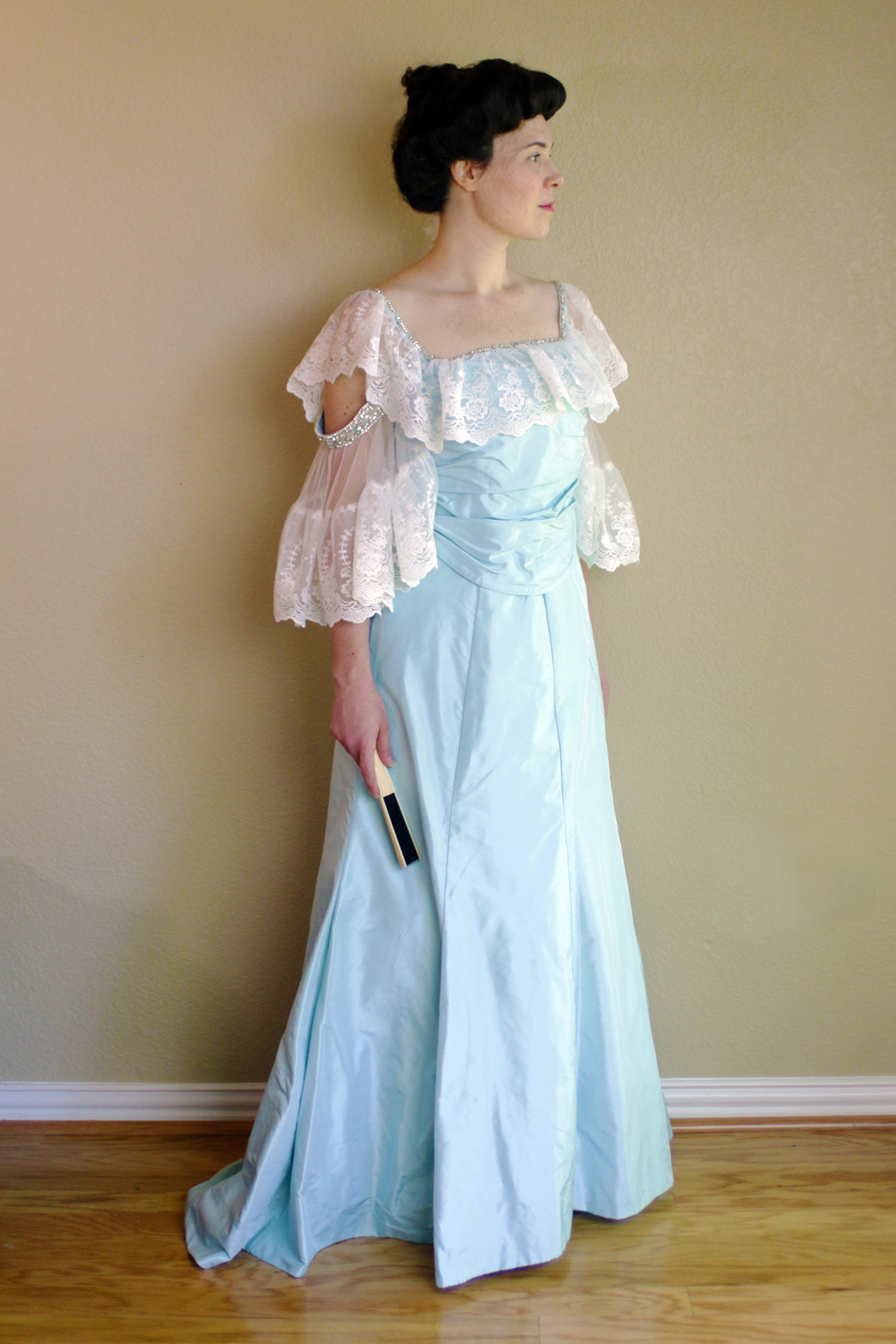 Alice Roosevelt's 1903 Gown Recreation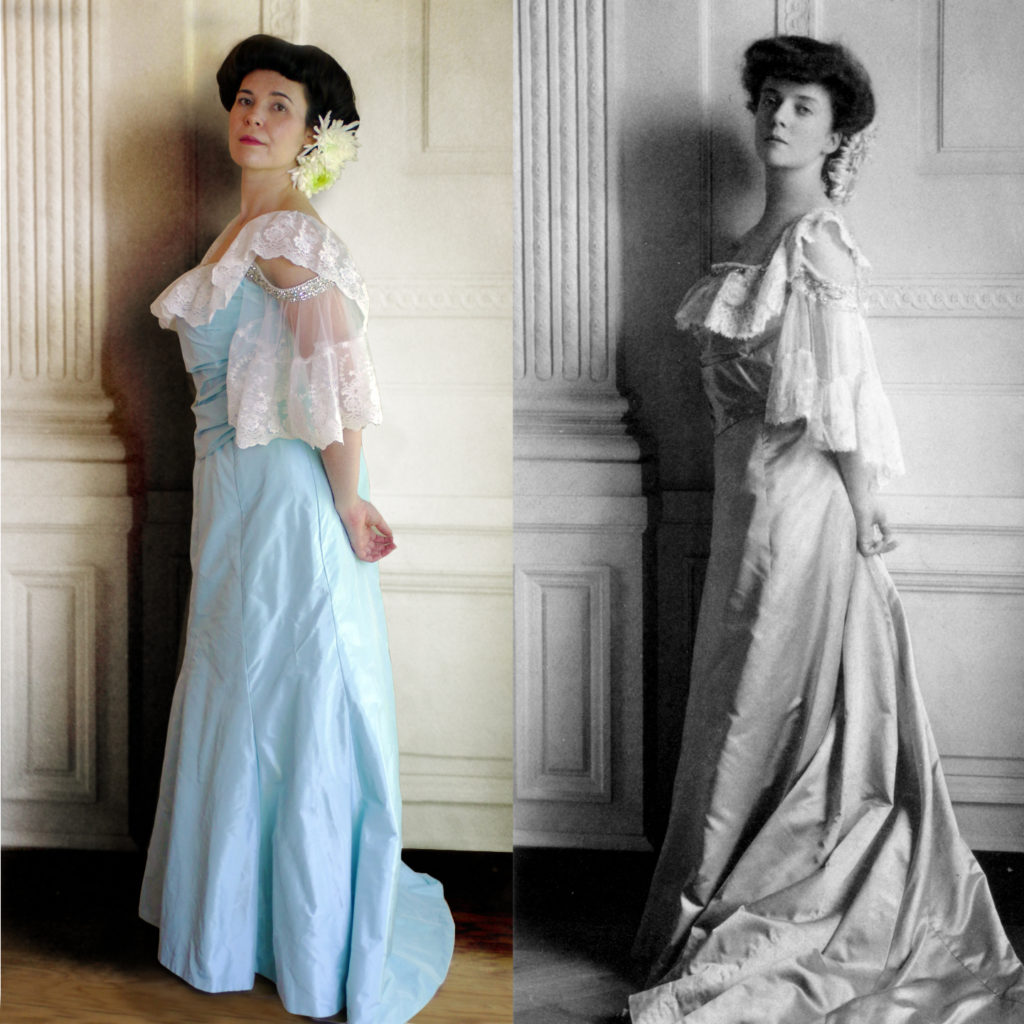 This dress is the culmination of months of work, not only on the dress itself but also on documenting the process on my new YouTube channel. So I'm not going to go into too much detail on how I created this gown because you can watch all the drama over there.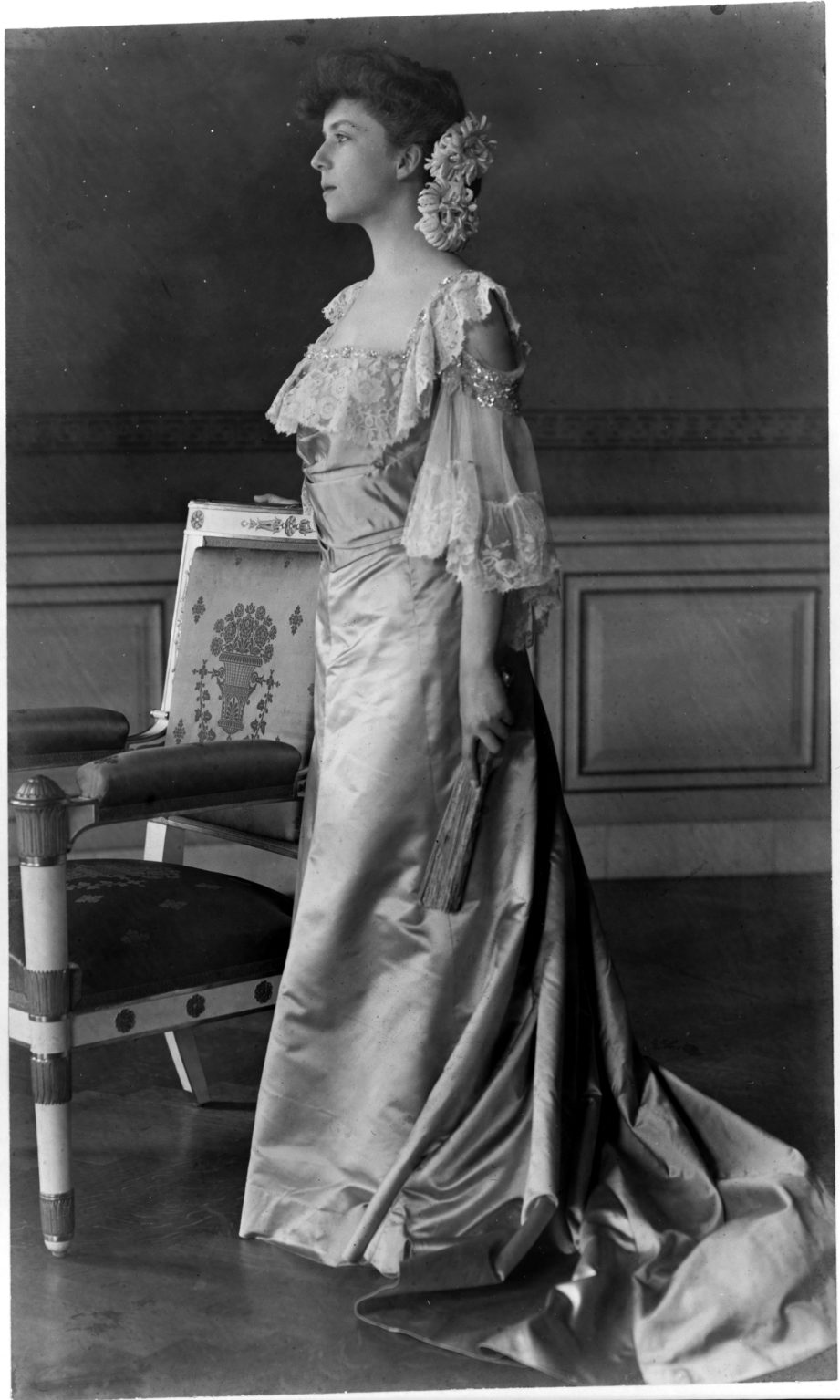 Also, this YouTube things is a new adventure for me. I've been blogging under some version of DixieDIY since 2007(!!!???!?!), and during that time this blog has evolved, my personal style has evolved and I've picked up new sewing sub-hobbies like historical sewing.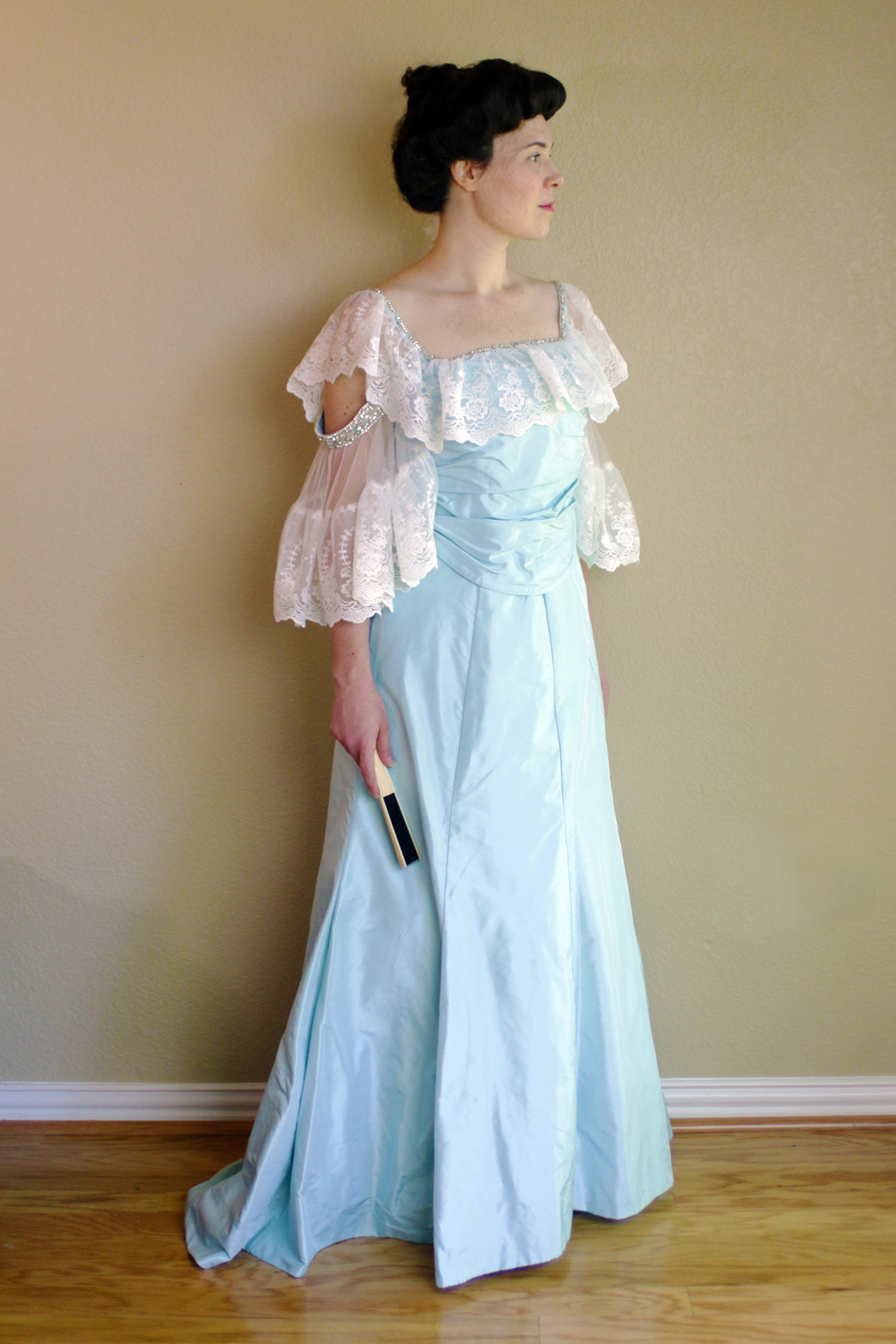 Also since then, I've dumped cable and now watch way too many YouTube channels as a replacement. I like watching other seamstresses and creators while I sew (and my new sewing room came with a big smart TV installed!). It's motivating and inspiring.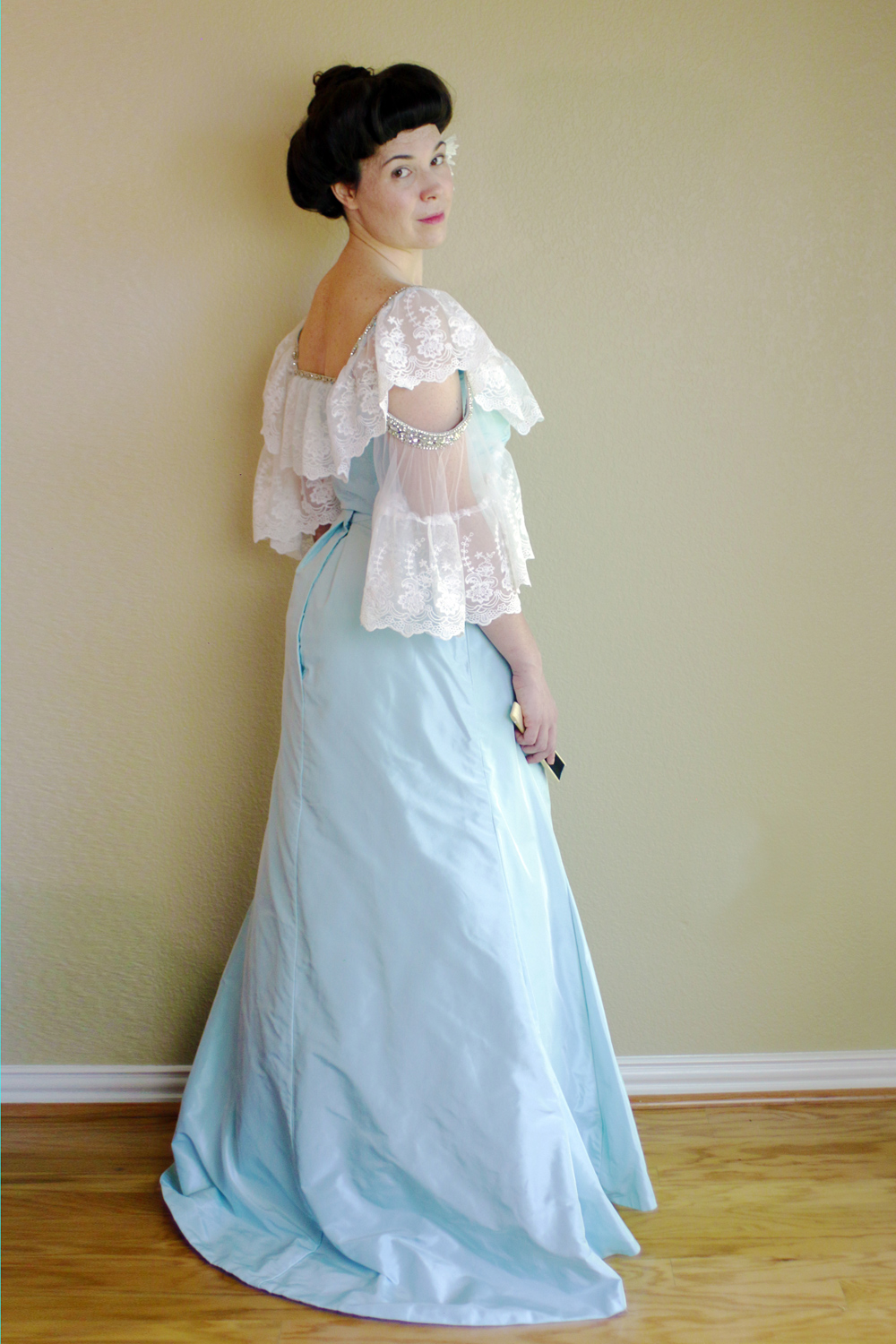 So I thought I might try documenting my own process of making this dress. I also thought that having a set deadline to publish weekly videos would push me to finish my projects in a reasonable amount of time – I definitely need that outward accountability.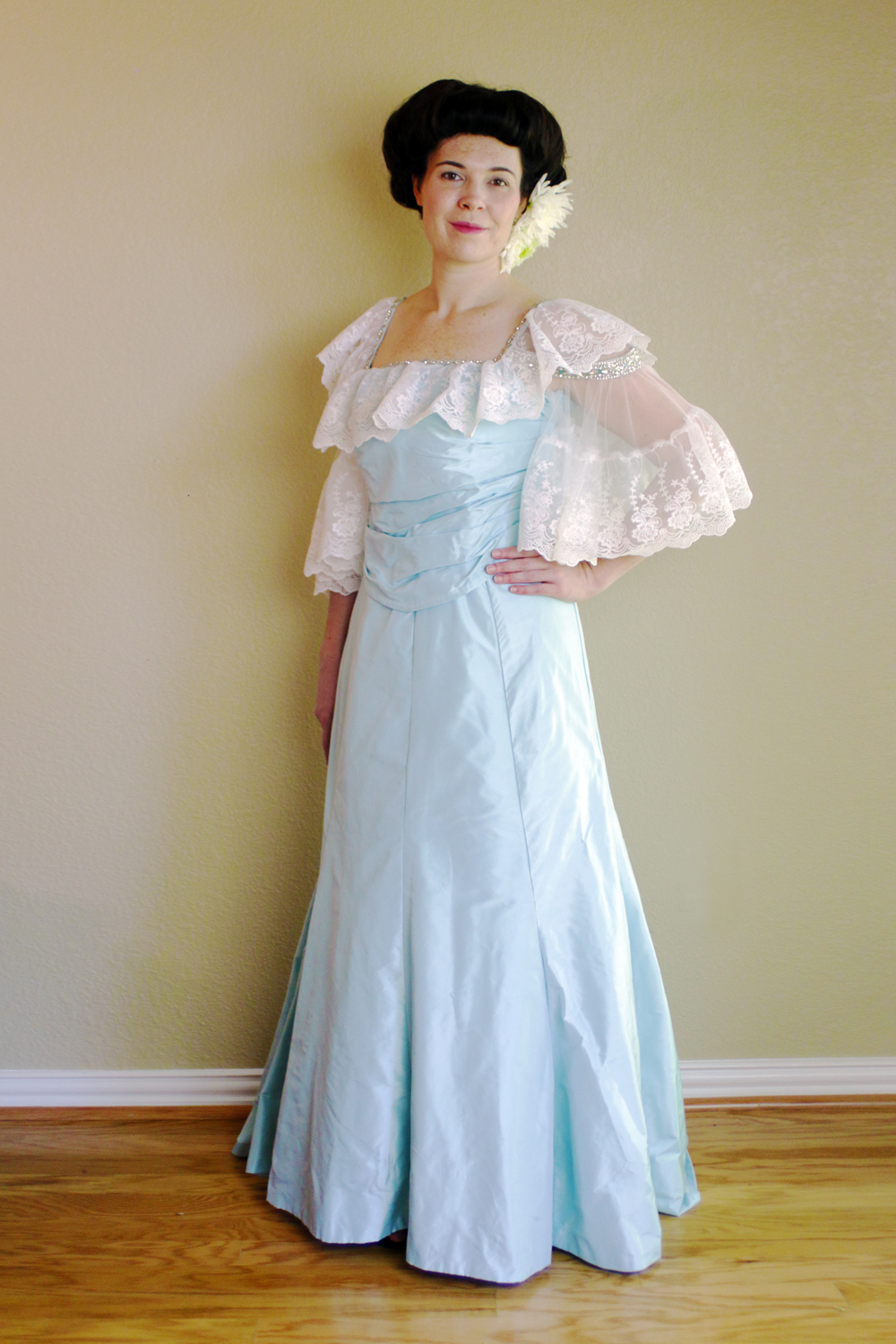 But man, making videos is WAY more work than blogging. I mean, I knew that going in but there was certainly a learning curve in just trying to figure out which angles were best, which lenses to use, how much light I actually needed (way, way more than I thought I did). Oh, and the audio. Don't even get me started on the audio. All of my struggles seem ironic because I was a film major! For a while, I even produced Youtube videos for a living. I'm a part-time video editor right now. I know how to do this stuff! Or at least I did ten years ago.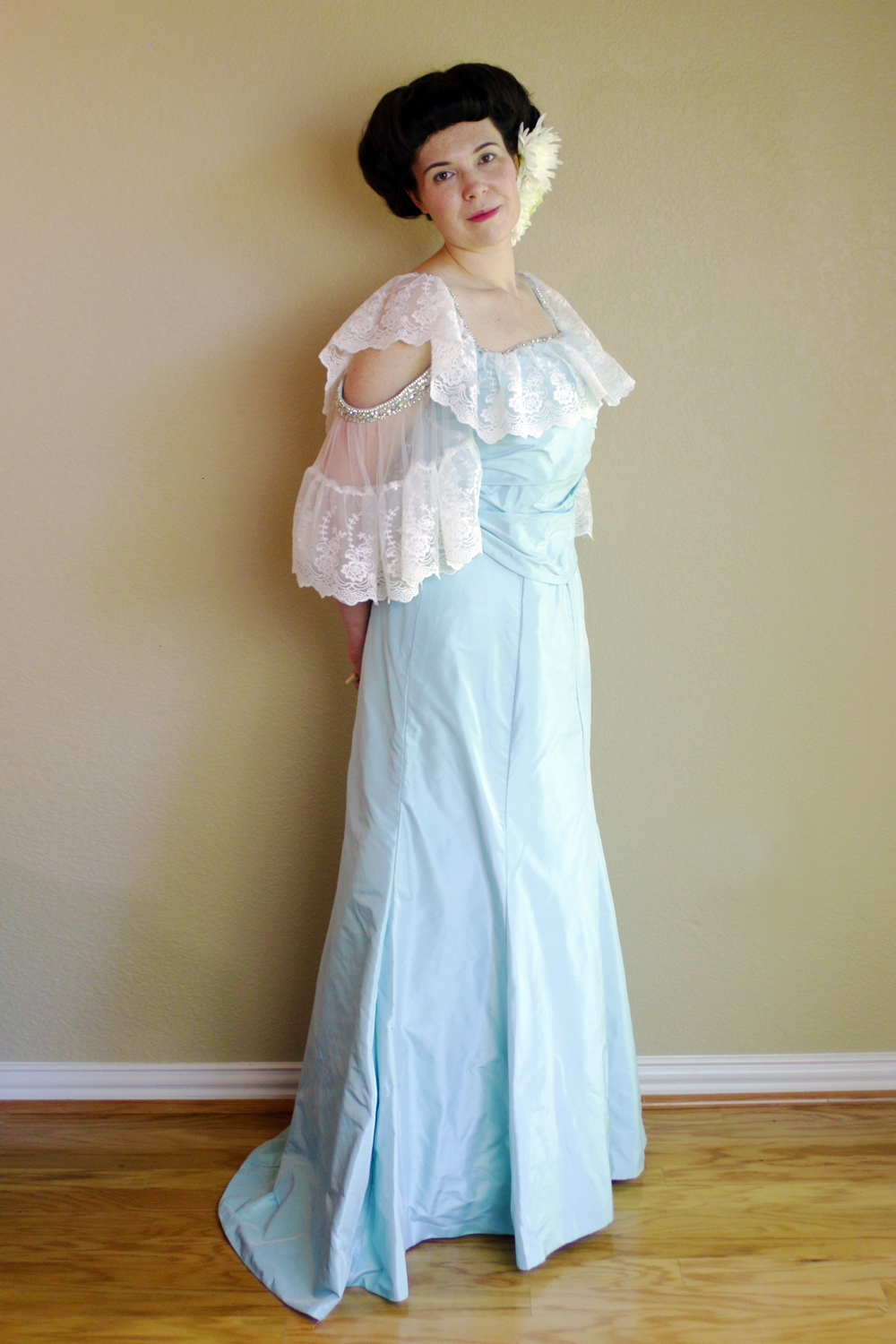 Now I'm re-learning settings on my cameras I haven't used in years, breaking out the big photography lights, and learning new audio editing software. And I'm doing all of this during the few hours a day when the baby naps (or sometimes doesn't). But the more I do it, the easier it is. I now know which lenses are my favorites, which set-ups require more or less lighting, and I even hooked up a camera mount on the wall to shoot my ironing board. Everything is already ten times more efficient.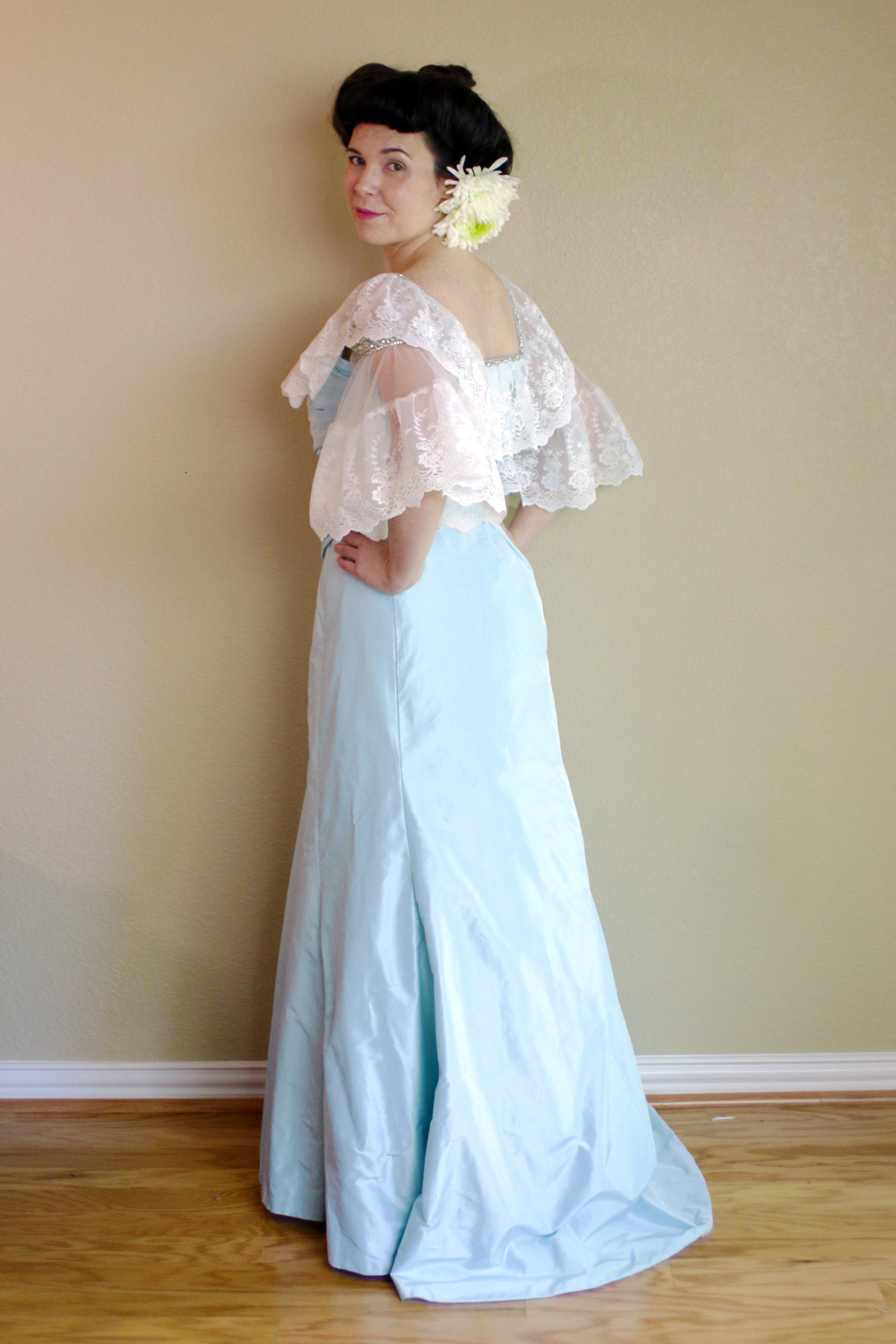 I feel lucky that I already have a lot of good equipment and software to use (even if it's a little out of date) and the better I get at filming, the less time it takes me to edit and the less I feel perfectionistic about it all.
Anyway, this dress began as a dream years ago and then I put it on hold when I was trying to have a baby – because why sew a costume when you can't fit into a corset??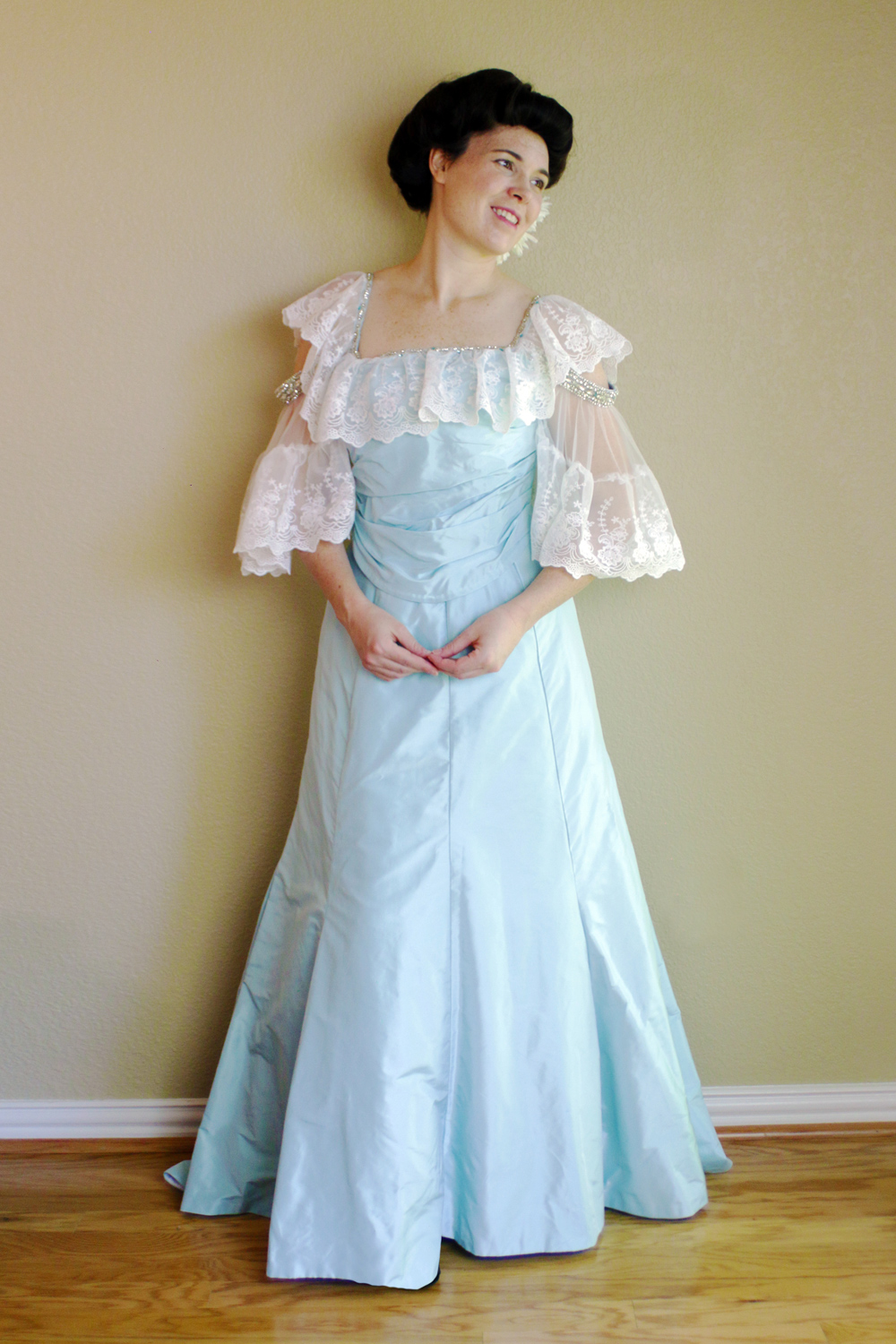 I think the dress came out better than the video, but again, I'm working on that part. And I even figured out how to do an Edwardian hairstyle!
So, if you haven't already seen the series of videos for this project, click the links below. And if you're a YouTube watcher like I am, please consider subscribing. I've got more projects on the way!
Part 1: Intro to Alice
Part 2: The Skirt
Part 3: Draping the Bodice
Part 4: Trimming the Bodice
Part 5: The Reveal