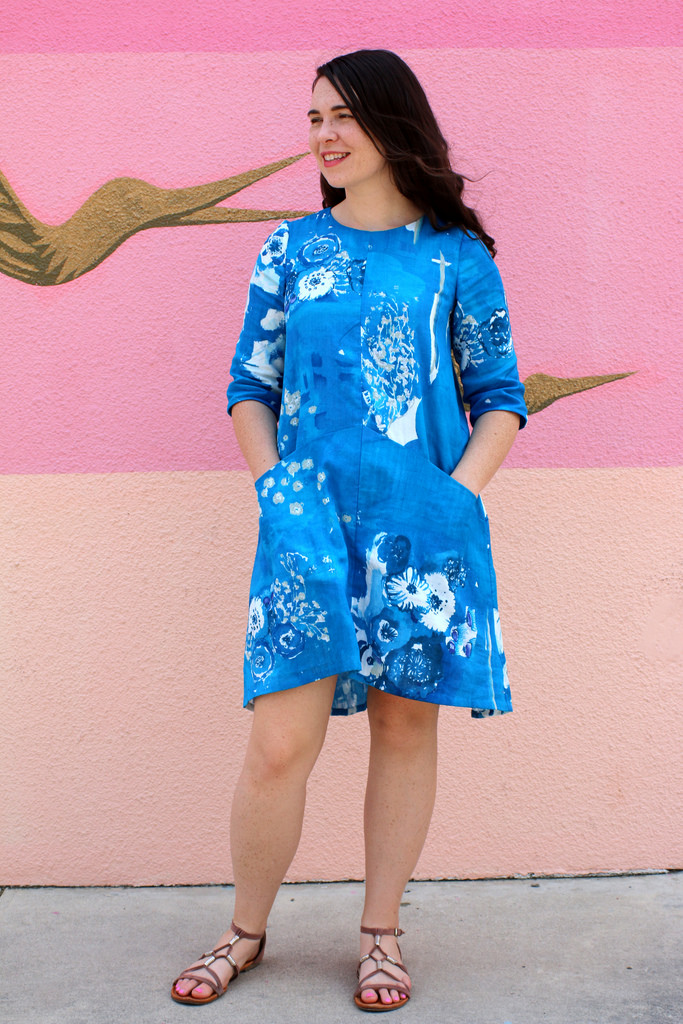 Grainline Farrow Dress v2.0
This is my second Grainline Farrow Dress and it might be my favorite make so far this year!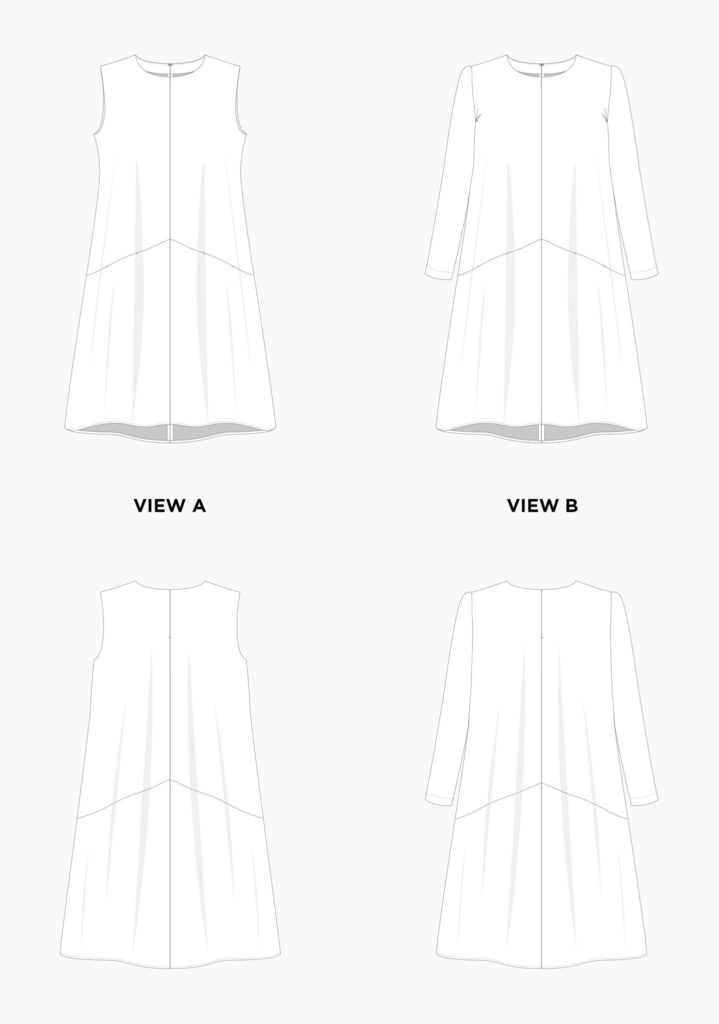 I sewed View B this time, except I shortened the sleeves.
I bought this gorgeous Japanese double-gauze from The Cloth Pocket (it's sadly sold out now).

To best utilize this fantastic print I had to fussy cut all the pieces which meant I didn't have enough room for the full-length sleeves.
That's fine because the shorter sleeves make this dress more versatile for Texas weather.
I didn't make any changes to the body of the dress (I even kept the original hem length. In my previous version, I shortened the hem). But I did alter the sleeve.
I could tell by holding the paper sleeve piece to my arm that it would be way too small. So I drafted an alteration that widens the bicep while lowering the sleeve cap a bit at the same time.

This method adds slightly more range of movement in the arm while also keeping the original length of the sleeve cap intact so you don't have to alter the armhole on the dress. Maybe I'll do a quick tutorial on that technique in the future.
I hemmed everything by hand which was easy with double gauze since I only had to stitch through one layer of the fabric. That makes for a perfectly invisible hem.
I love how soft and flowy this dress is – as you can tell from these pics taken on a windy day.

Happy sewing, y'all!