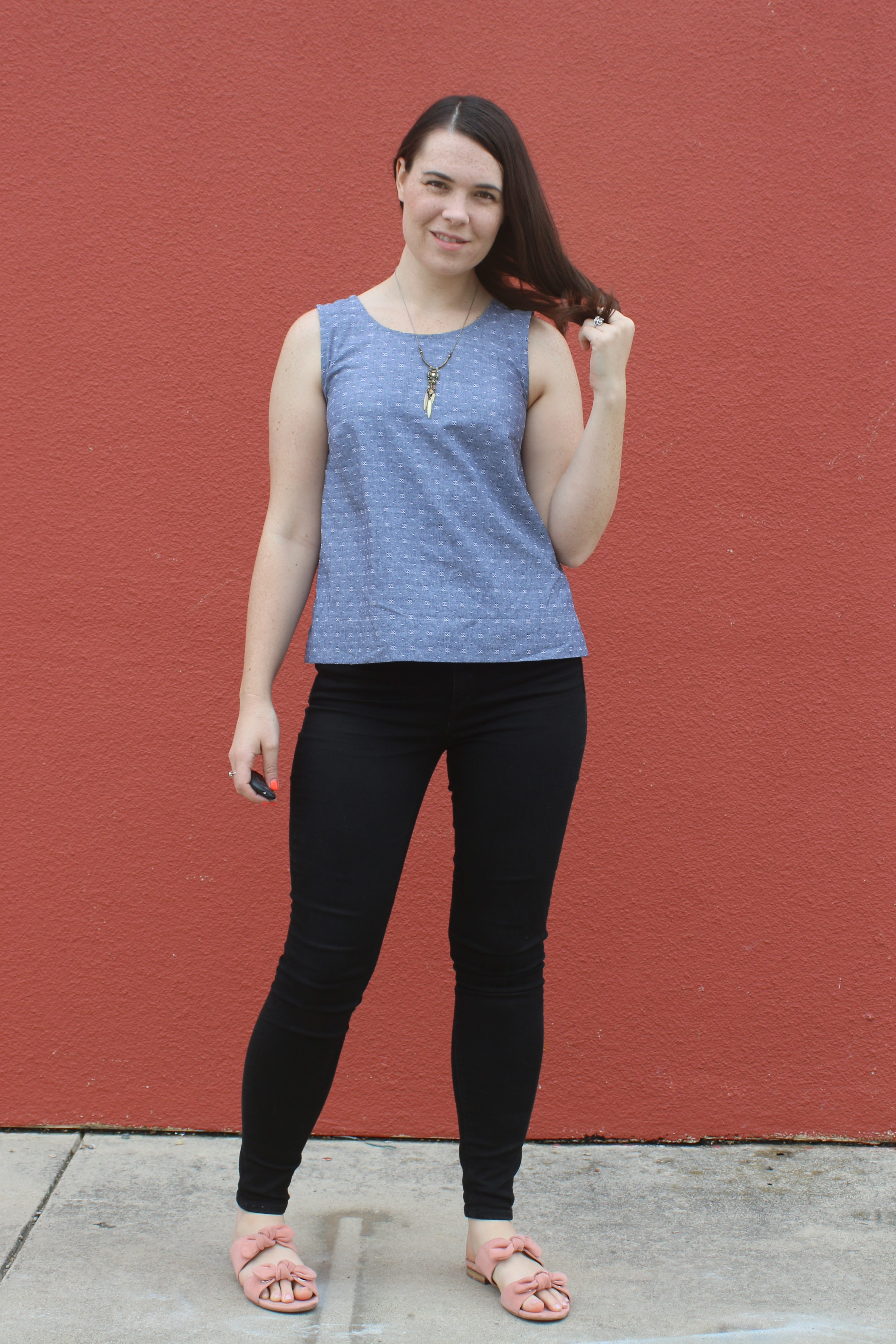 Two Grainline Willow Tanks

A double feature for today! Two versions of the Grainline Willow Tank. Perfect for scraps or short yardages!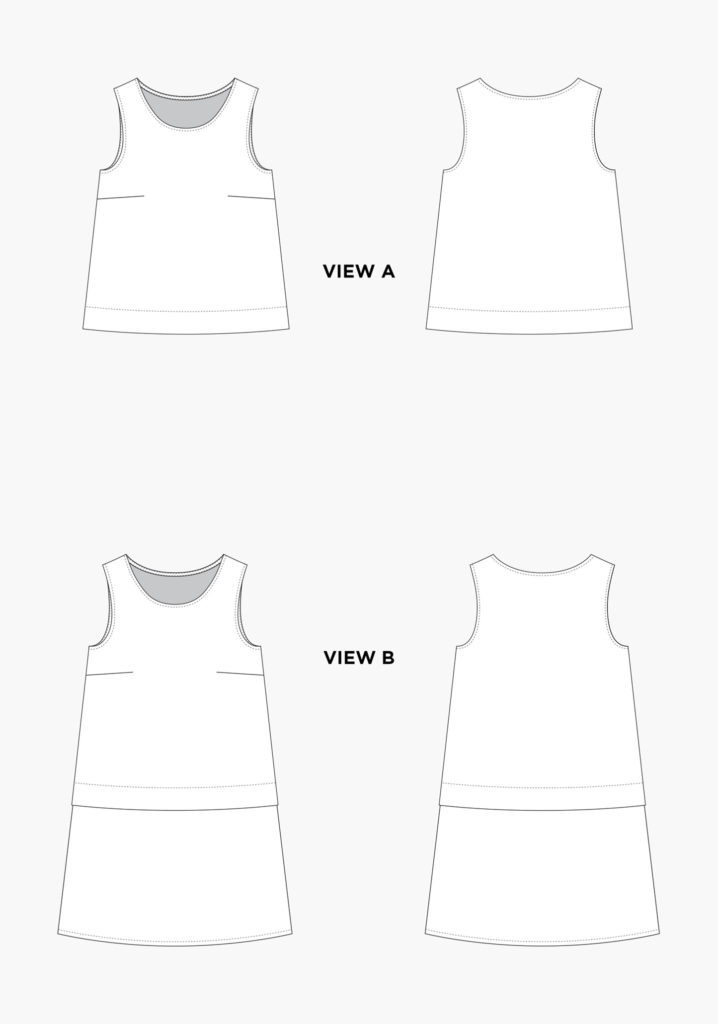 I love all the Grainline patterns I've tried. I'm surprised it took me this long to make this pattern.
I had enough leftover cotton from my Grainline Farrow dress to whip out my first Willow.
It's a super simple pattern. Only two pieces plus bias for facings. I like the extra deep hem which helps give the bottom of the shirt some structure.
For this first shirt, I tried a size 6 but decided the fit was just a wee bit too big. The dart points are also a little low.
So for my second version, I made a size 4. Better. The dart points are still slightly too low but they're not terrible. When I make this a third time I'll probably just rotate the points slightly higher.
This version used a Japanese cotton also from The Cloth Pocket.
AND (!!!) I used leftover suede from my A-Frame skirt to make bias binding for the neck and armholes! It's an effect that's better felt in person than in pictures but I love the added texture and sheen of the suede against the palm print.
I'm teaching a class at The Cloth Pocket for this pattern if you want to learn to make it yourself (or just want to spend some social sewing time with me and a few new friends)!