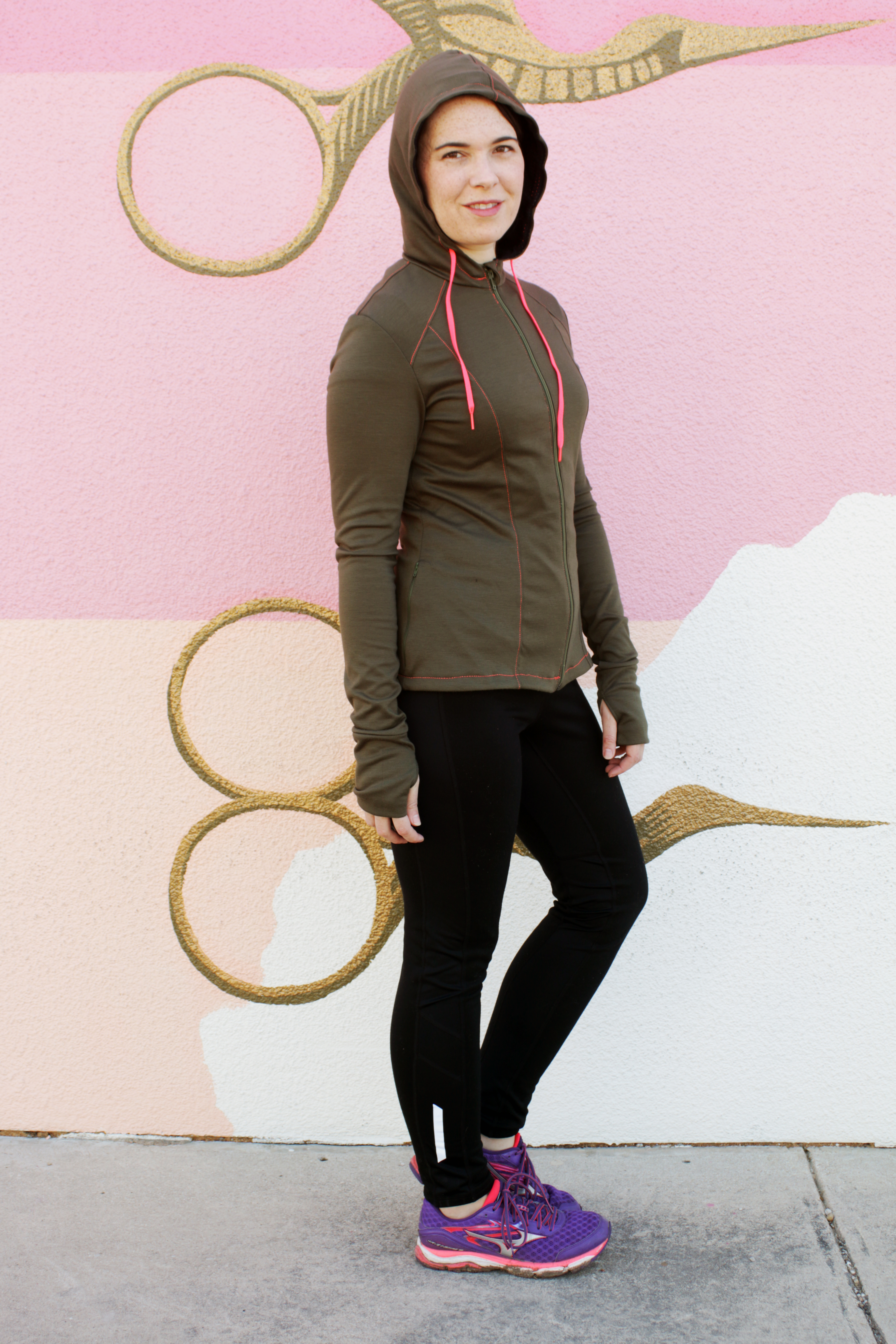 Greenstyle Creations Sundance Jacket
This jacket is not my best work. Just putting that out there at the start. But sometimes you just need to see a project through to the end and I'm glad I finished it. And while I liked the design (thumb cuffs, hood, curvy fit), the combination of fabric, fit, and details just wasn't working for me.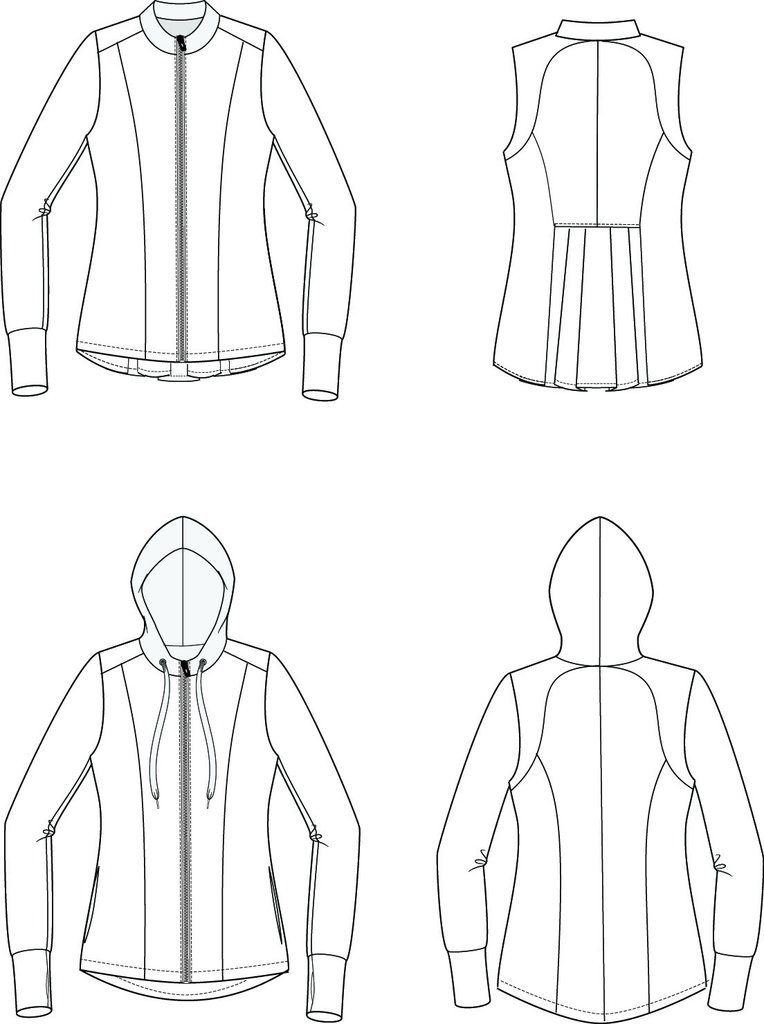 This is my Greenstyle Creations Sundance Jacket. I originally bought the pattern because I loved the pleated back version but I realized you need a really good knit to hold those pleats at the hem so for my first try I went with the plain back.
It's been so long since I started this project that I've forgotten where I sourced my fabric. The main fabric is a green ponte I bought online. It's pretty thin for a ponte, more like a thick jersey. The hood lining and pockets are  leftover black mesh fabric from these leggings.
I struggled to find zippers and drawstrings for the hood that matched this olive green. Eventually, I went a different direction and bought these hot pink shoelaces. I decided to roll with the pink and topstitched my seams with matching thread.
Looking back, I don't think I should have done the topstitching. Trying to sew a straight stitch on a knit made my stitches uneven and the hem wavy. From a distance, the stitching's not bad but I don't like the look of it up close.
The pattern offers two different options for sewing the thumb holes in the cuffs. I went with topstitching, but at this point, I was already so disappointed with the hot pink thread, I stuck with green for this part.
I could use a sway back adjustment. That's pretty common for me, though.
You can see how the hem is a little floppy around the hips.
The jacket includes zipped side seam pockets. The pocket pieces are curved. The bottom edge gets caught in the hem stitching but as you can see, it's just a floppy pocket inside. This was a missed opportunity to just extend the pocket and have it attach to that princess seam in the front. No more floppy pocket. If I were to make this pattern again, this would be my first change.  (You can also tell when I started losing interest in this project because that middle seam isn't finished. Oh, well.)
The cuffs are extra long to cover most of your hand, but even then, I think the sleeves are a bit too long for me.
One other thing that bothers me: the drawstring casing that is sewn in the hood is pretty wide. It's like an inch while the width of the shoelace is less than half an inch. That means the casing bunches up oddly when you pull the drawstring tight. It looks like little ripples around my head. I've smoothed the casing out for these photos.
So with all of that summed up, here are some changes I would make next time:
Adjust the pockets
No topstitching
Swayback adjustment
Thicker fabric
Deeper hem
Thinner drawstring casing in the hood
Slightly shorter sleeves
I don't hate this jacket but it's not something I'm especially proud of. Despite that, I've gotten so much use out of it this winter while running!
And lastly, I got this sweet t-shirt for Christmas. Perfect for running and sewing!