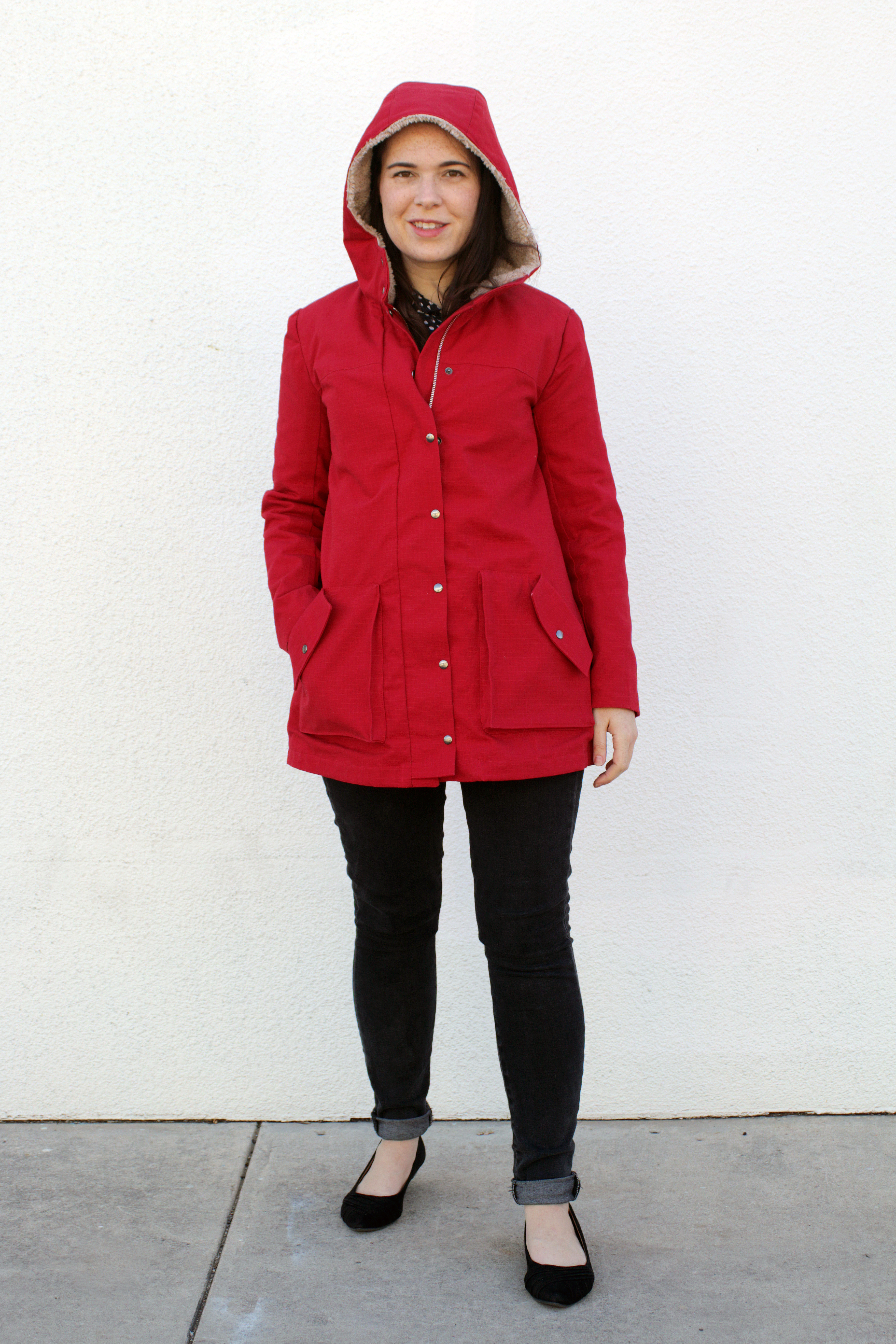 Closet Case Kelly Anorak 2.0
I love when a project turns out better than you anticipated. I love my new coat! I began this version soon after I completed my first anorak in October.
I liked that jacket so I knew I wanted to make it again but with changes.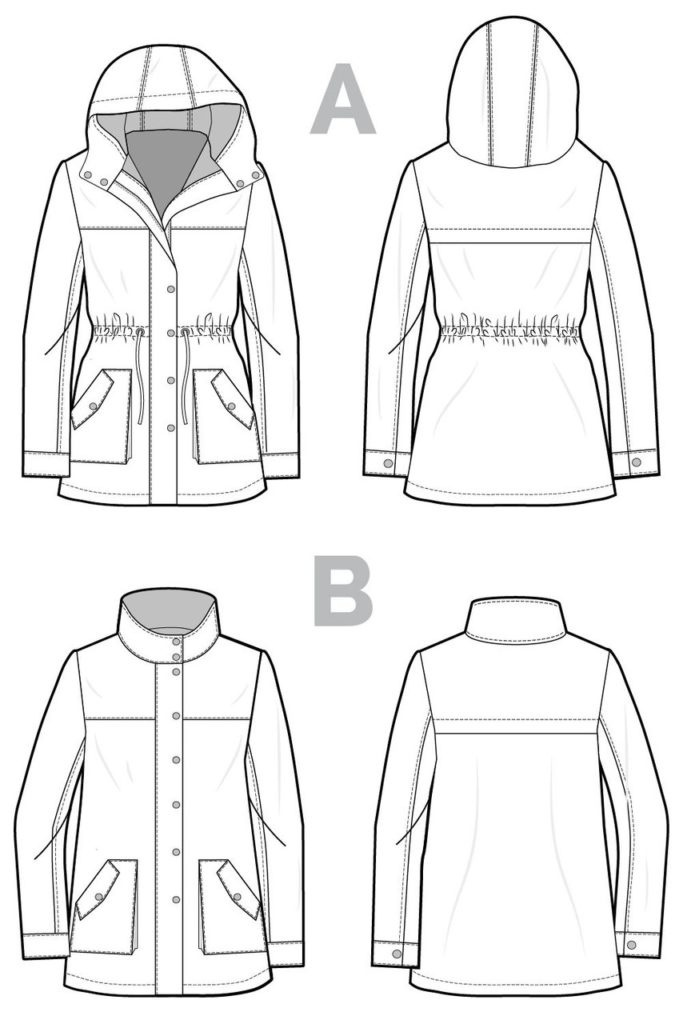 The pattern is Closet Case's Kelly Anorak and this time I bought the lining expansion pack.
The main fabric is a ripstop cotton – the same as my last anorak but in red. The lining is a cotton flannel. It's a subtle herringbone pattern which I thought was a fancier alternative to the traditional black and red plaid flannel you often find. The sleeves are lined in Bemberg rayon from Joann Fabrics. Hardware is from Gold Star Tool.
Besides the full lining, the major difference between the initial release and the expansion are the wider sleeves without the cuffs (which worked well for me because I had to alter the original pattern's sleeves to give my arms more wiggle room). With the new sleeves, I didn't need to make any changes. They were big enough – even with an interlining!
I make a couple extra changes to the pattern. I lined the pockets with the same flannel as the rest of the coat. Toasty hands for the win!
I lined the hood with shearling fabric same as I did on my last anorak. I altered my hood lining pieces, though, to accommodate the snaps.

I included an interior pocket in the lining on my left side. After wearing my first anorak I recognized the need for a safe pocket to hold my phone. At first, I thought I'd add exterior chest pockets but after sewing the front yoke together I decided I didn't want to bother drafting some kind of in-seam pocket and extra flaps.
This pocket is the perfect size for my phone and it sits slightly lower than my bust so it doesn't make an oddly visible bulge on the outside if my phone is in there.
I used the flannel as an interlining for the sleeves and lined the sleeve itself with a smooth Bemberg rayon to make it easier to slip the coat on and off.
And I sewed a little loop in the neckline to hang it. I didn't bother adding that in my first version. Very glad I took the time to do it with this one.
I had a much better experience with the snaps this time. I splurged and bought 100 snaps plus the correct tool which made it SO MUCH EASIER. Also, because these are proper spring snaps, not ring snaps, the jacket doesn't jingle like my last version. The snaps are a shiny gunmetal color. I couldn't find a matching zipper tone so I just went with the plain aluminum metal.
I think the lining really helped give this cotton ripstop some heft. I think the whole thing lays smoother on my body than the last jacket.
Looking at the back view I wonder if I could have used a narrow back adjustment? Oh, well, better too big than too small when it comes to a coat. I doubt I'd make this pattern again unless this one wears out first.
When I began cutting this pattern out I intended to have an interior waist drawstring like I did on my first anorak. But with the thick flannel, I imagined squeezing in all that fabric would make it look bulky. So far I'm enjoying it as is, sans drawstring.

I finished this coat at the end of January – just in time for it to start getting hot again here in Texas! I'll try to get as much wear out of it before the end of the season. This is definitely my favorite coat I've ever sewn!