Grainline Farrow Dress
This is the Grainline Farrow Dress pattern that I sewed a sample for my new class at the Cloth Pocket.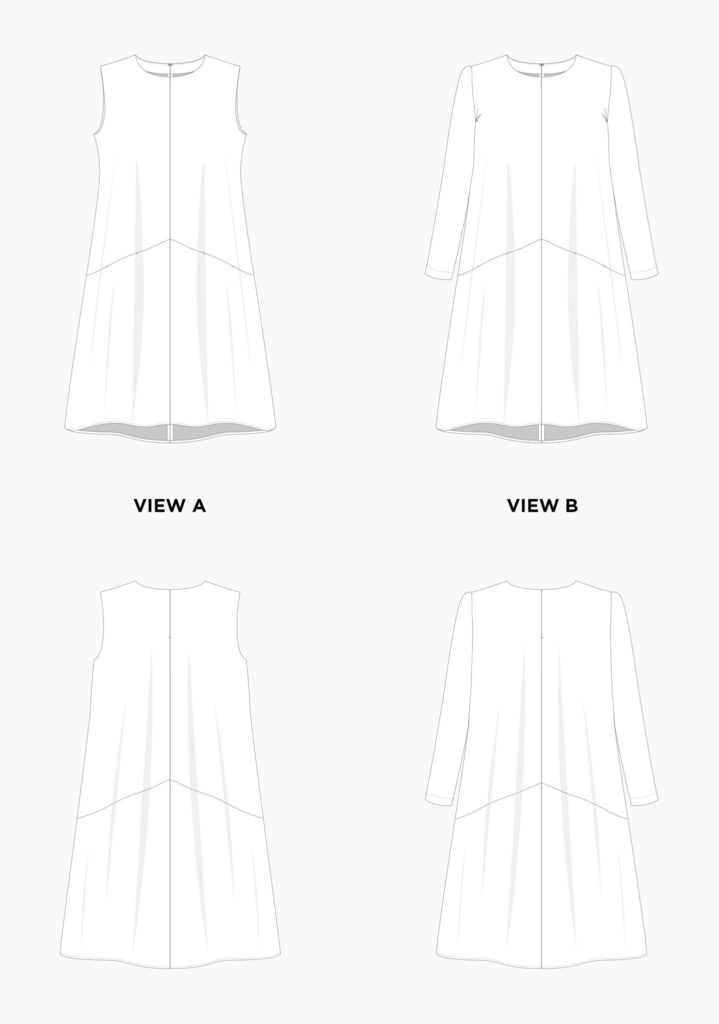 I wanted a dress pattern that would be simple enough for true beginner garment sewists. Beginners often have a difficult time with bias binding around curved edges like armholes. This dress uses facings for the neck and armholes which are much easier to sew if you're a newbie.
The dress went together quickly. Instructions were good as usual. The only major changes I did were grading between sizes at the hip which was probably unnecessary considering the dress is so A-shaped.
The fabric is from the Cloth Pocket. It's a thin chambray with lovely drape a woven texture that forms a subtle stripe. I only thought about playing with the angle of the stripes after I cut out all four back pieces so only the bottom front panels go at an angle.
It was pretty windy today so you can see how well this fabric moves.
I did a blind hem by hand and finished all the seams with a serger.
On dresses like this without a defined waist shape I like to cut the hem a little extra high. I think the shorter length helps offset the lack of curves. I like that this dress has a subtle hi-low hem which makes shortening the hem a little safer if you know what I mean…
My favorite part about this dress are the pockets. They're built into the two front pieces so they lay nice and flat and are tucked into the side and center front seams so they don't flop around at all.
One thing I'd like to change about this pattern: it needs an all-in-one facing. This isn't an issue if you make the sleeved version of the dress but for the sleeveless I'd rather have one complete facing than separate ones for the two armholes and the neckline.
Even if you tack down all the facings at the shoulder and side seams the armhole facings still like to flip out when you put the dress on. They don't flop out while wearing the dress but still, it would be a cleaner finish.
If you're in Austin and you want to learn to sew this dress, sign up for the class!