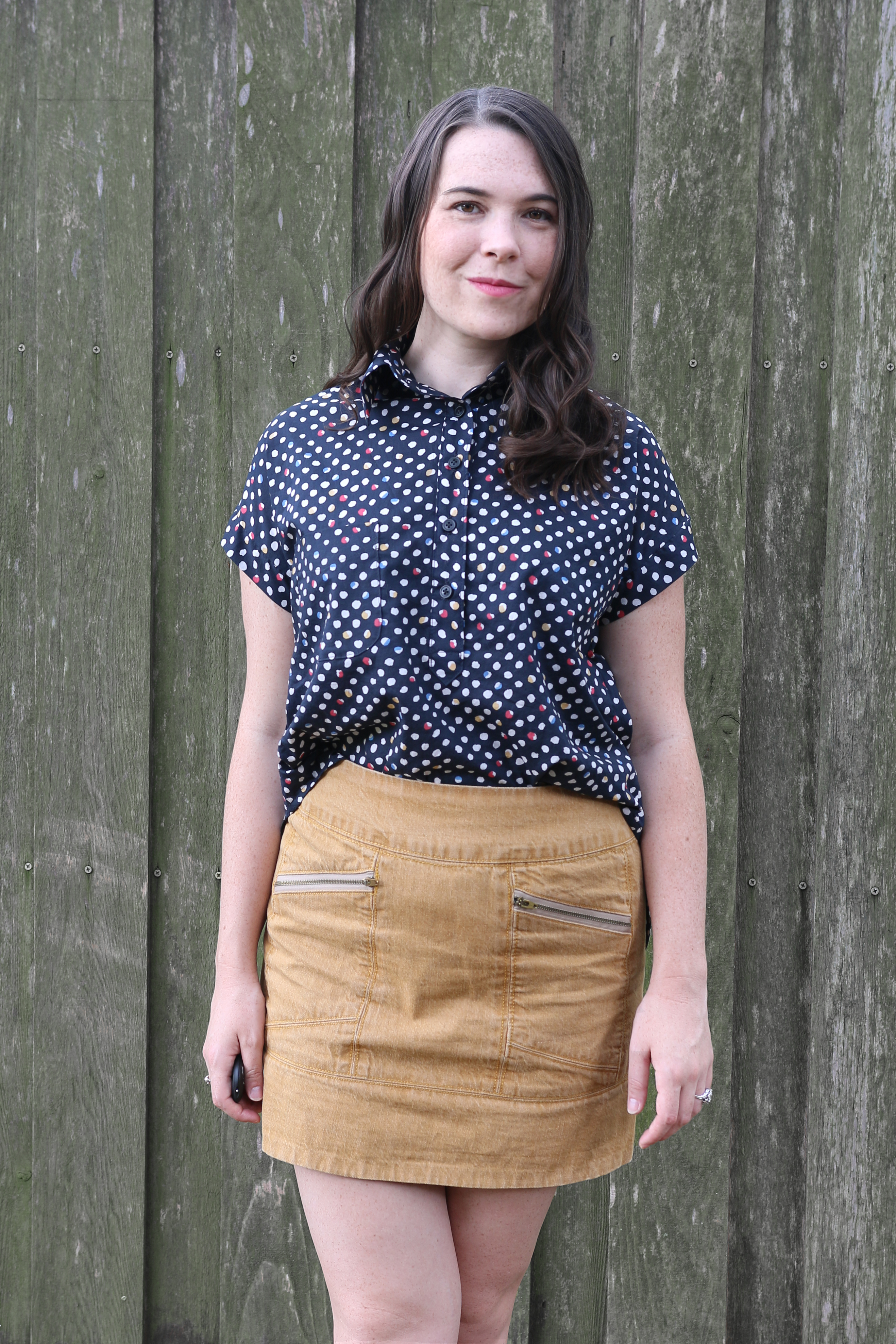 Closet Case Kalle Shirt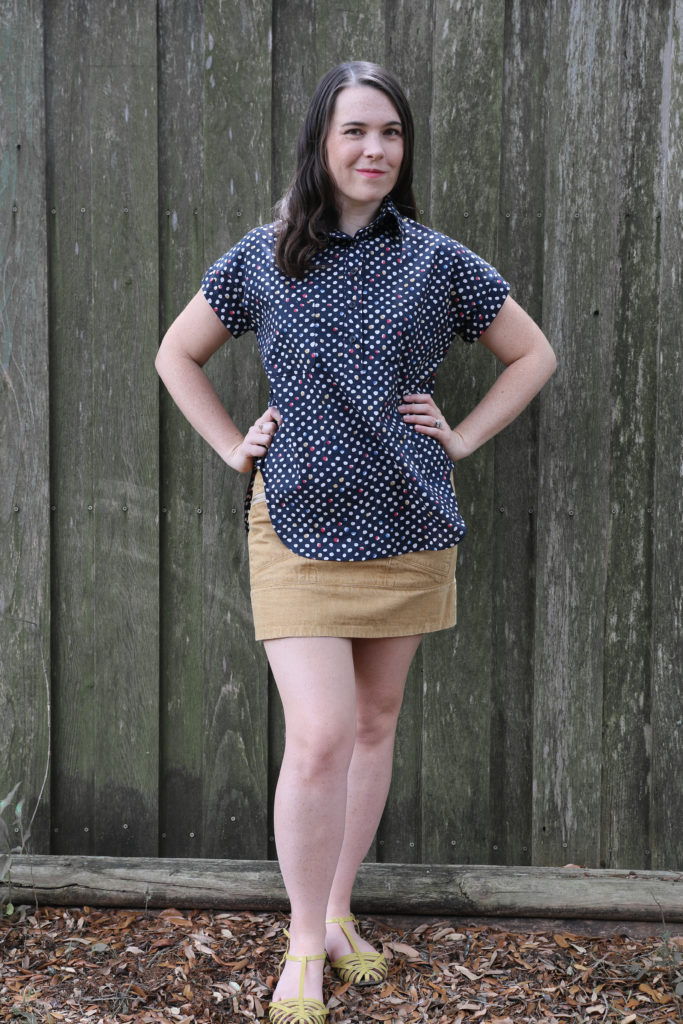 This is the first garment in several months that I've finished just for myself – not for a class, not sewing for anyone else. I liked the design of the Closet Case Kalle Shirt as soon as I saw it and printed it out immediately.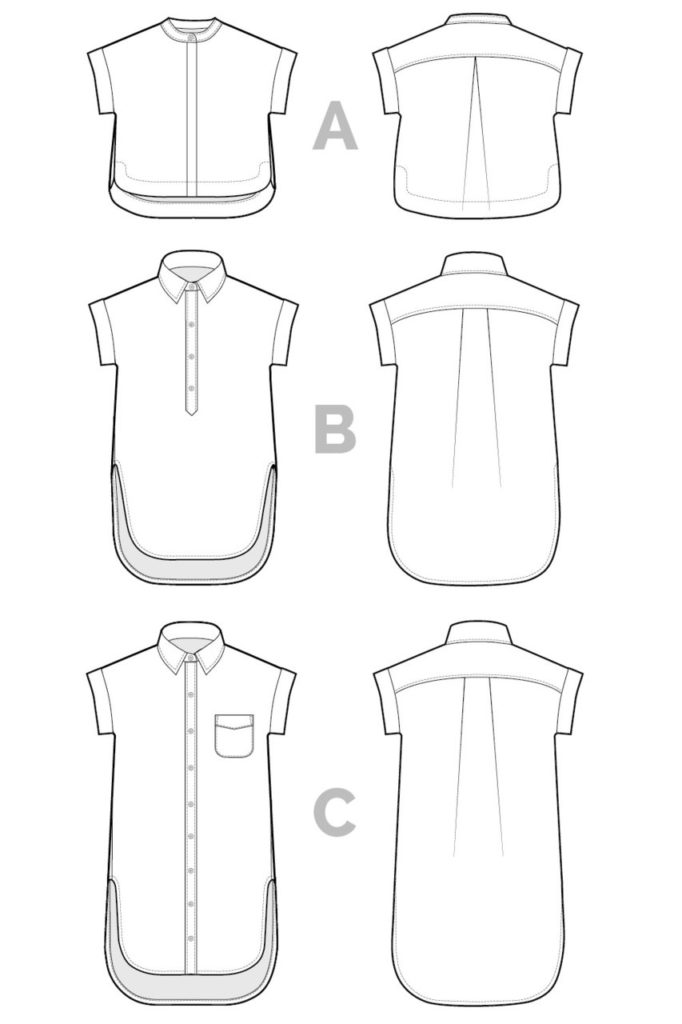 I sewed the popover style view B with the full collar and one pocket. I did shorten the length of both the front and back by about three inches. So it's longer than view A but shorter than the original view B. I thought that might be more versatile for my wardrobe.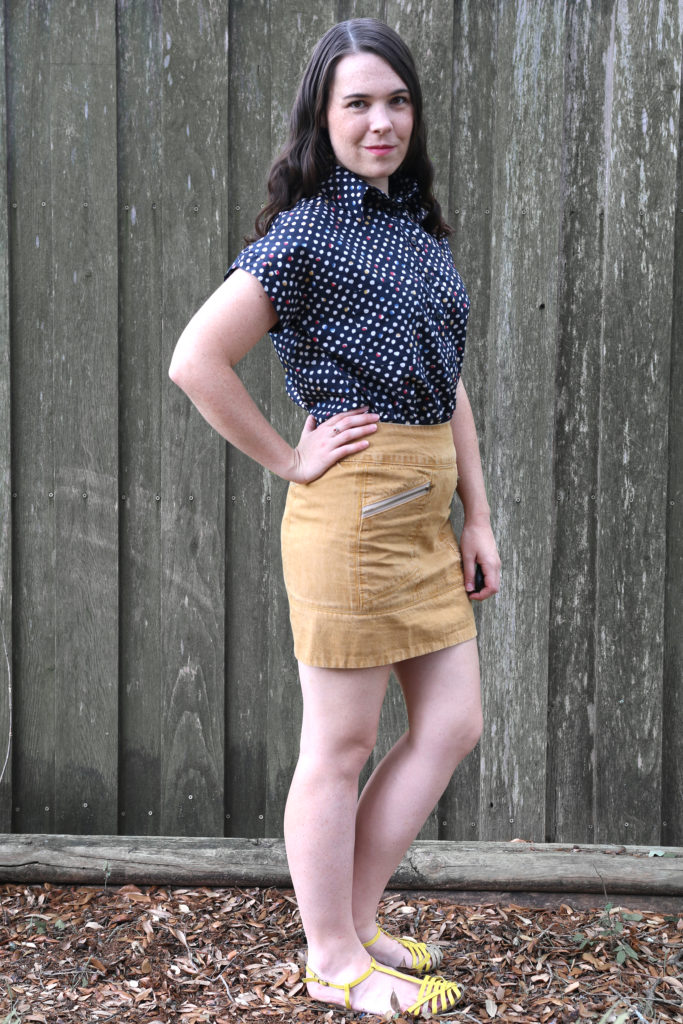 The instructions were great – clear with well-labeled pieces. I liked the little tip for forming curved pocket corners and I appreciate a slightly smaller undercollar piece. Details like that make for a good pattern.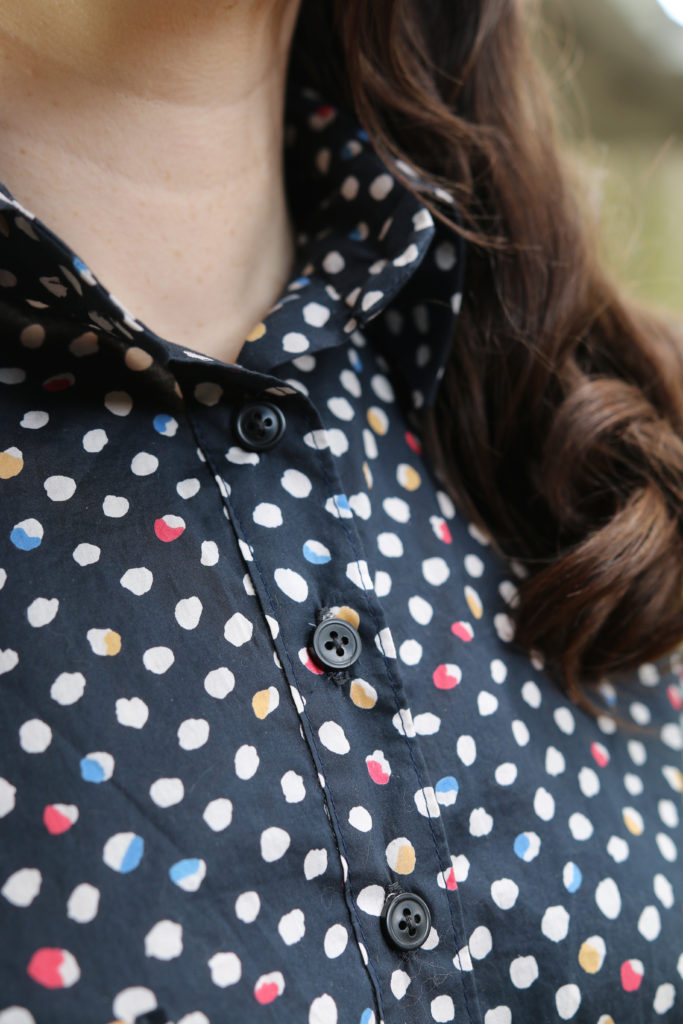 The placket goes together well if you pay special attention to all of those indicated fold lines, which I didn't, 'cause I was lazy. Take my advice, follow the placket instructions carefully and you'll be successful.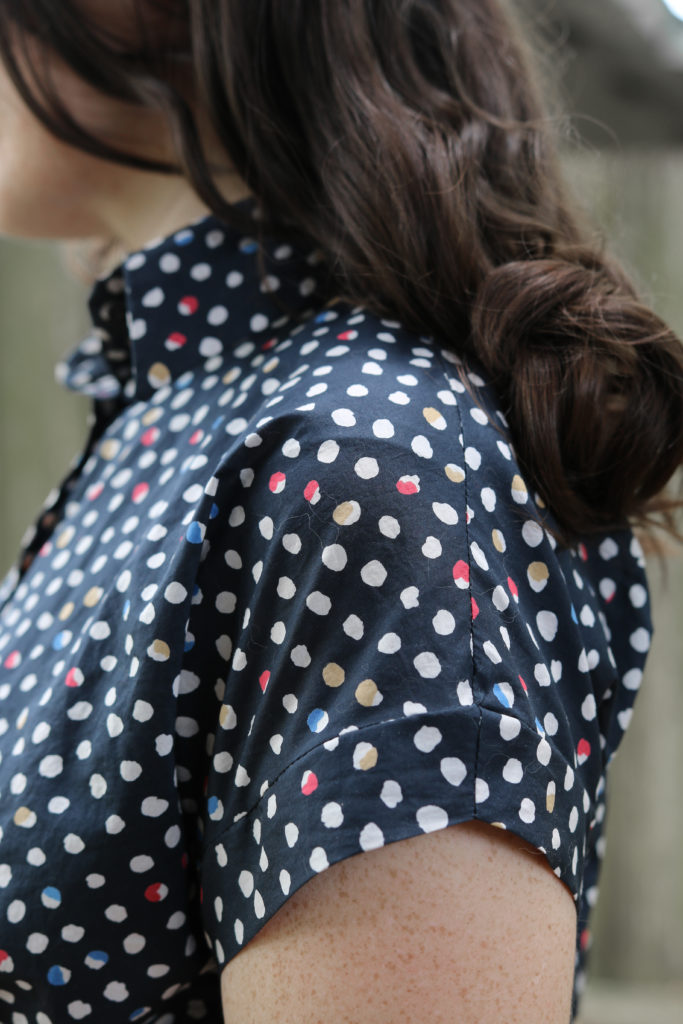 This fun polka-dot fabric is an especially smooth and finely woven Japanese cotton from The Cloth Pocket. I love it! It's so soft and surprisingly doesn't wrinkle much for a cotton. It's so well printed that it's difficult to tell the front side from the back. It's thin but opaque, the perfect shirt fabric. I couldn't find it on their website but if you come across it, definitely pick some up.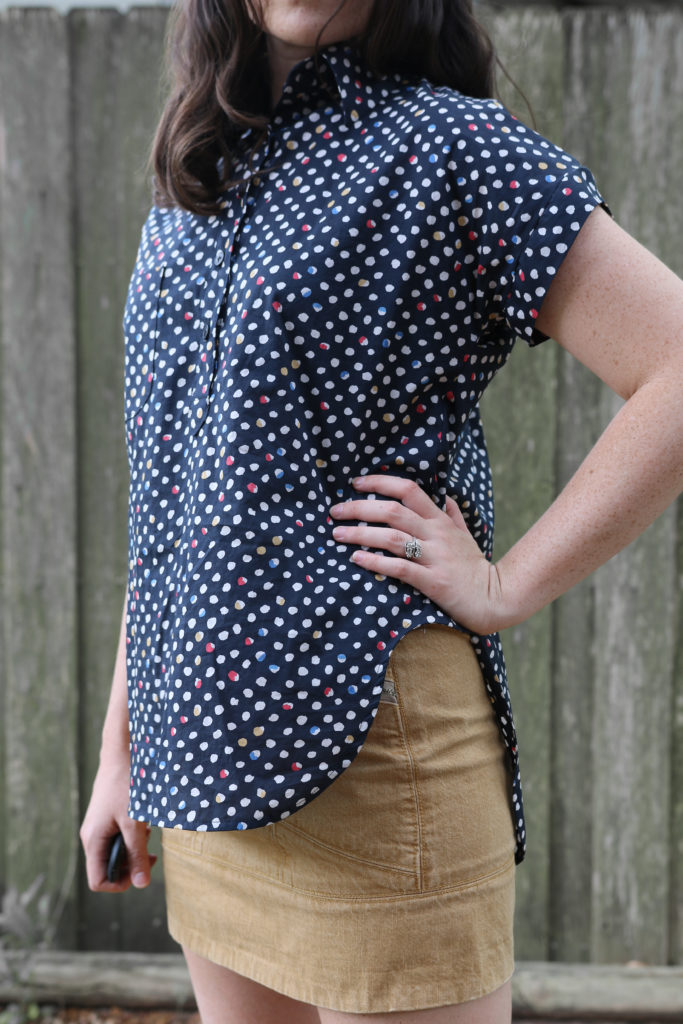 Buttons are just some simple plastic ones from Joann. I went with black so as not to compete with the fabric.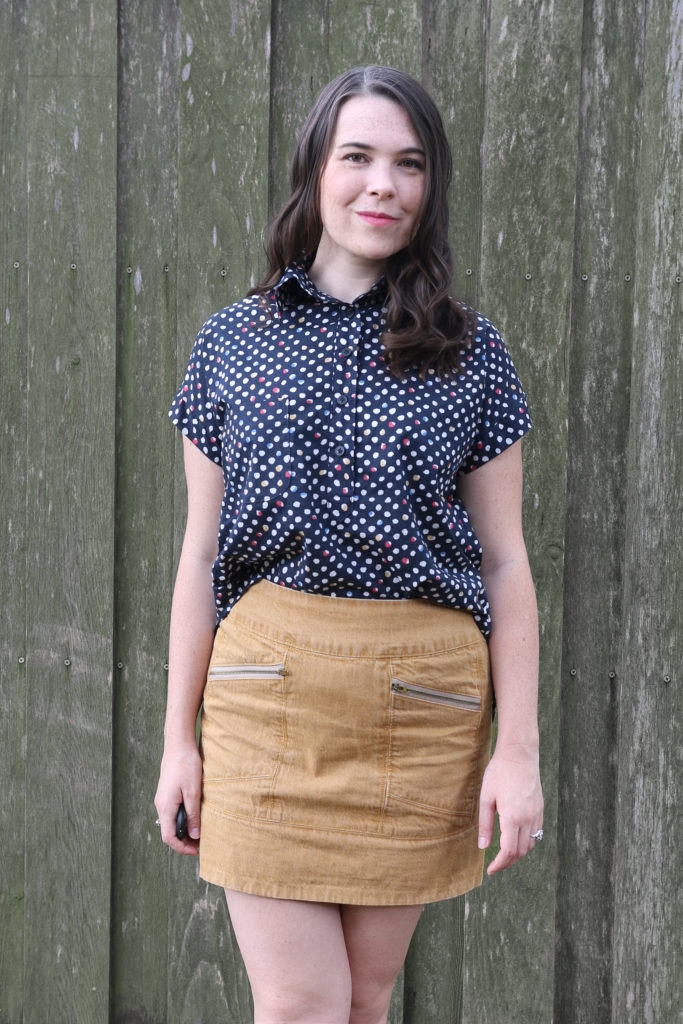 This shirt feels like a nice store bought shirt: great fabric, everything inside is finished with a serger, cute and stylish design.
This shirt might be just the thing I needed to get out of my sewing-funk. It's a simple design with a lot of style which makes it easy to sew but also rewarding to finish.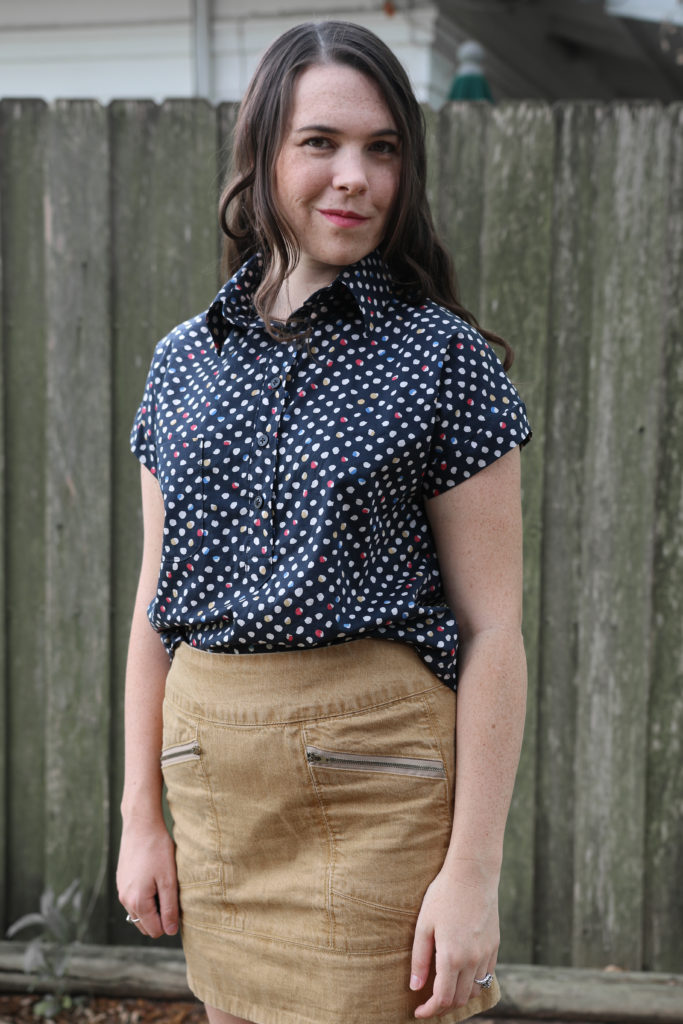 Next, I'm starting a new historical costume which should be quite a bit of work but I hope finishing this shirt will inspire me to get sewing again!