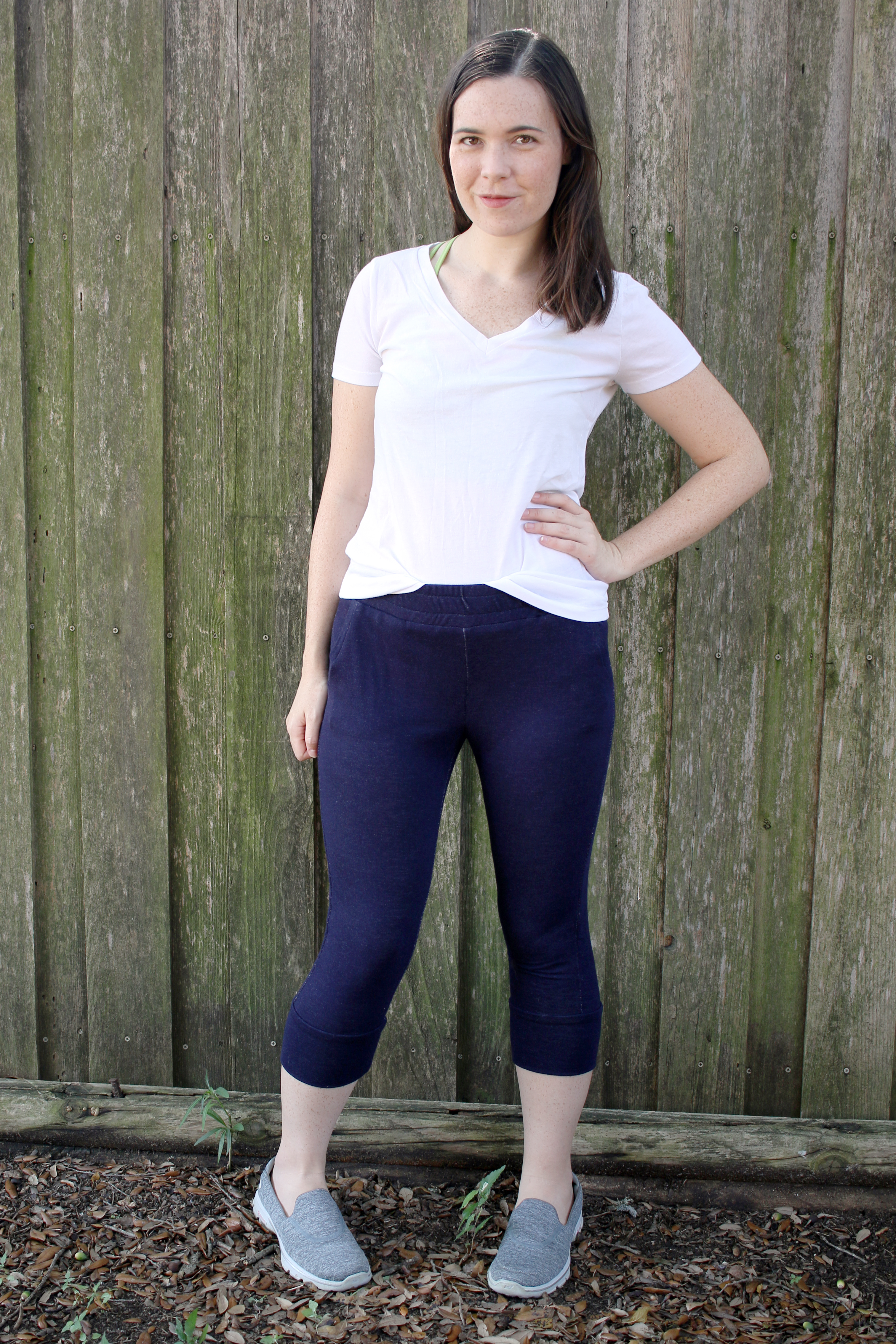 Hudson Pants and Two Pneuma Sports Bras
Activewear sewing continues!
These are my third True Bias Hudson Pants and my first capri version.
They're made from a super soft and lightweight "denim" French terry from LA Finch Fabrics that I also used for this Plantain shirt.
I cut a size 4 so they're pretty slim fitting and I also adjusted the front crotch curve to get rid of some excess fabric in the center. Other than that, the only change I made was omitting the drawstring.
***************************
These two sports bras are made with Papercut Patterns' Pneuma Tank pattern.
Both were sewn months ago and are in heavy rotation. They're definitely my favorite sports bras that I own.
The fabric is fantastic – two colors of a lovely supplex nylon knit from Rockywoods.com. I used the fuschia for these leggings.
I doubled the fabric on the front half of the bra to add extra support. Instead of using bra-strapping I made narrow tubes of self fabric for the criss -cross straps.
I have enough of the green fabric left to maybe make another sports bra. I might try a cropped version of Fehr Trade's XYT Workout Top.