Hiking Archer – More Activewear Sewing
Did you know this year is the 100th birthday of the National Park Service?
I love National Parks! Creating them is one of the best things this country has ever done. Whenever I get disillusioned by the mess of our current political system and I start thinking "you know, that Justin Trudeaux guy seems like an alright dude," and "Vancouver is really just like a much colder Austin," I remember the National Parks and think, "well, at least we got one thing right…"
…Let's just say, the Parks give me perspective and hope for the future.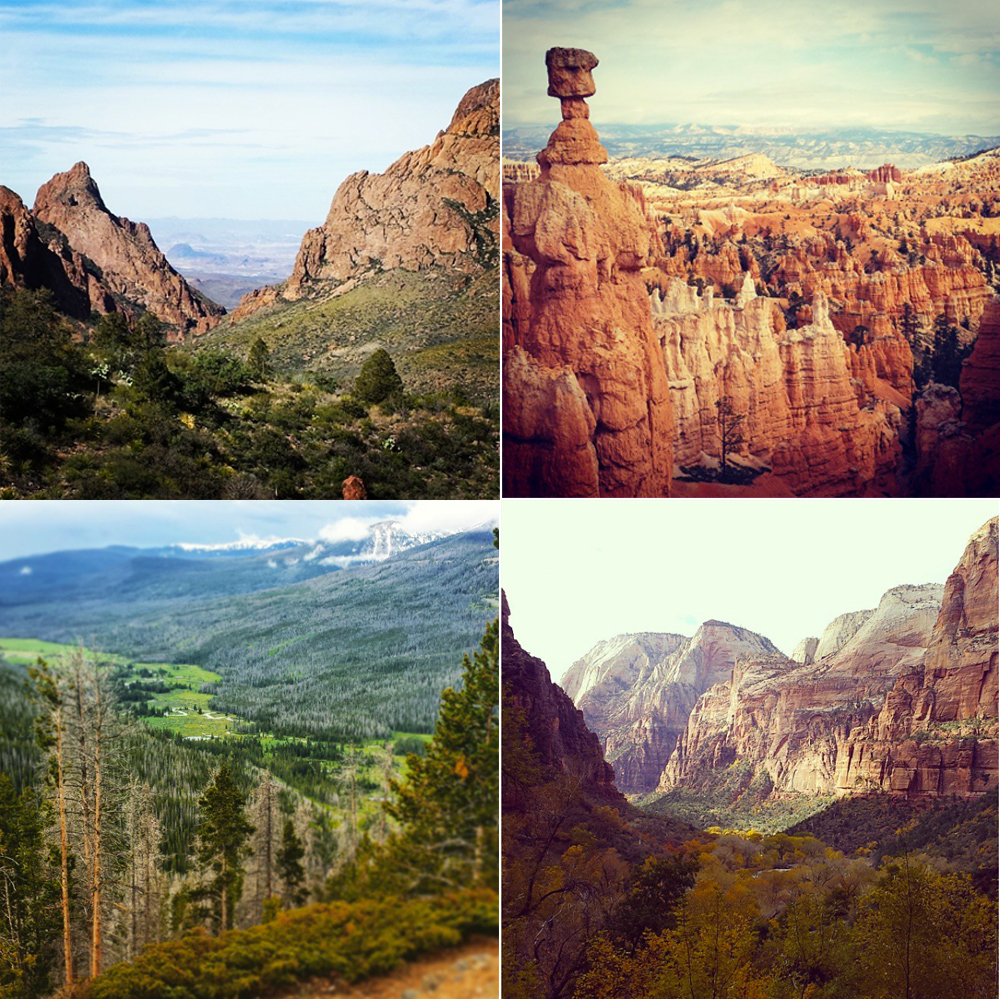 I've made it a personal goal to visit all the National Parks in my lifetime and I've got a good head start seeing as I've been to quite a few already.
But I say goal loosely because there's 58 of 'em in total and some are only accessible by plane or boat! It's unlikely that I'll go to every National Park but I'm unofficially counting National Monuments and Seashores, etc., as bonus points.
This year we're visiting Hot Springs and Everglades National Parks.

I've always worn me-made clothes while travelling but I think it's high time I made some clothes specifically for the job – in this case, hiking. I don't camp, I don't like "roughing it," but I do love day hikes and exploration – hence the hiking shirt!
Like my leggings fabric from the last post, this fabric came from Rockywoods.com. It's a water-resistant, breathable nylon with SPF 50 which is quite important for summertime adventuring.
It's a water-resistant (take that, rain!), breathable (take that, sweat!) nylon with SPF 50 (take that, diminishing ozone layer!) which are all quite important factors for summertime adventuring. It's crisp with a crinkly texture and makes a soft rustling noise, not quite the same as cotton but it feels a lot like the types of shirts I tried on at Outdoors-y stores like REI.
I bought the color "Rain Day" which I thought would be gray but it looks more like a pale khaki so I'm nicknaming this my "Safari Shirt."
The fabric was nice to work with as it was nice and stable and didn't fray hardly at all. Buttons came from Joann.
I used my TNT Grainline Archer shirt pattern (what is this, make number 6 by now?). It's the perfect all-purpose pattern to go with this lightweight fabric. The only change was making the pockets a little smaller.
A button-down shirt works well for hiking for a few reasons: long sleeves and a high neck keep my uber-pale skin covered from the sun but I can also roll up the sleeves or wear a tank under it and unbutton the front if it gets too warm. Plus, wearing a khaki dress shirt makes me feel like a fancy early 20th-century explorer like Indiana Jones or something.
I ordered more fabric from Rockywoods – soon to become some Grainline Maritime "Hiking" shorts and the Sewaholic Cypress Cape (for extra rainy hiking or rainy Everglades boat-riding…).
Soon I'll be all geared up for outdoor adventures! If you want, I've made a new Pinterest board collecting all the activewear patterns and fabric suppliers I've found in the last few weeks. Let me know if there's a cool pattern I've missed! And tell me about your favorite Park!