Self Drafted Side Cut Out Dress 2.0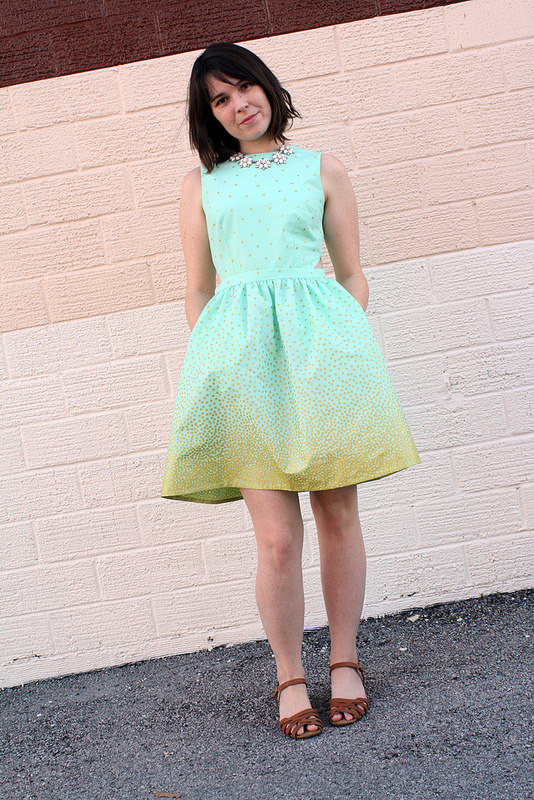 I think we have a winner! I revised my bodice block and the bodice pieces I used for
my first version of this dress
and now the whole thing fits much better. My first version turned out disappointingly baggy.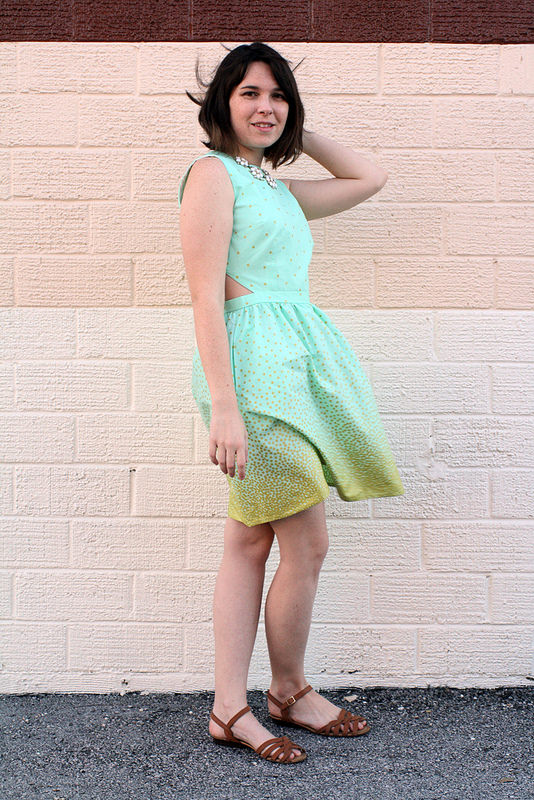 I lowered the V in the back and got rid of some annoying gaping here and there. It still has those side cut outs which I like more now that the bodice is more snug.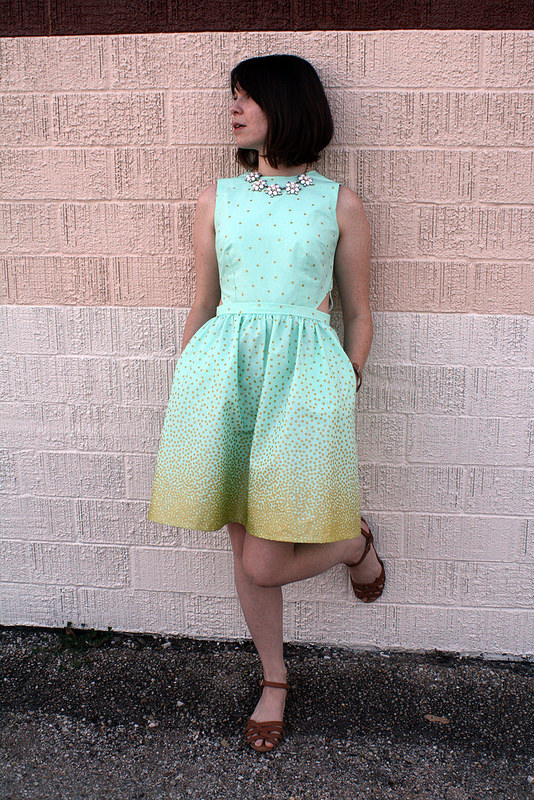 I also added side seam pockets because every dress needs pockets but often I am too lazy to do it.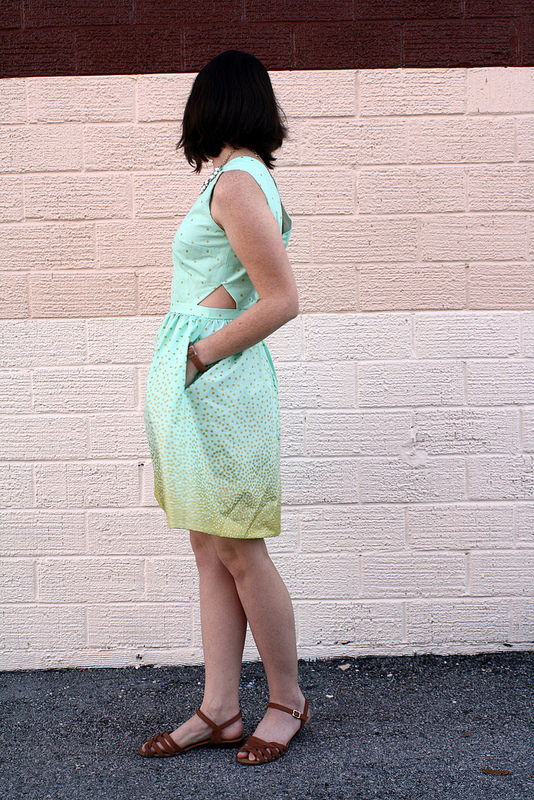 This is a light-weight quilting cotton I bought locally at the Cloth Pocket. It's mint with gold printed dots. Coolest of all – it's a border print! I love border prints!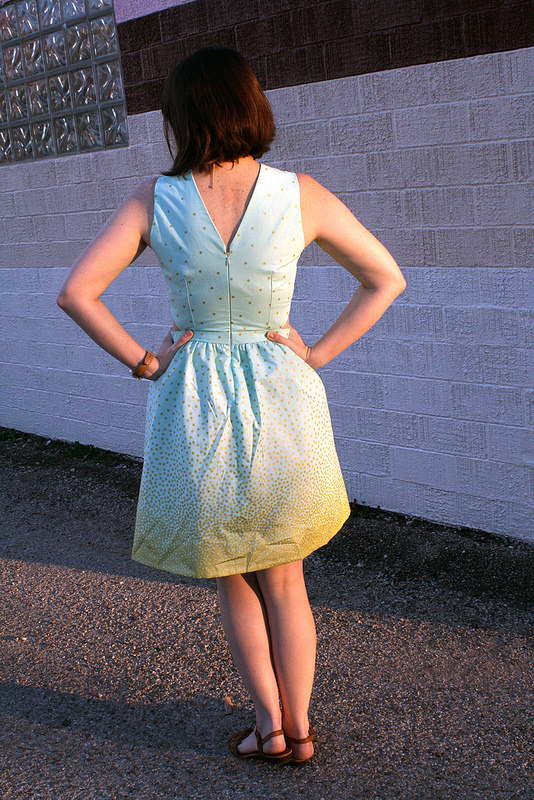 I lined the bodice in some scrap white fabric and used a center back invisible zip.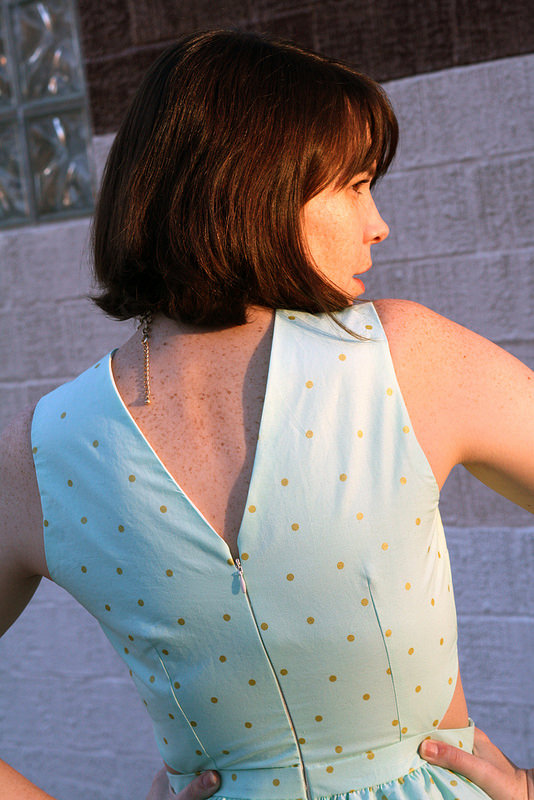 I shortened the skirt by about an inch and a half compared to version 1. I think I like the slightly above the knee look more.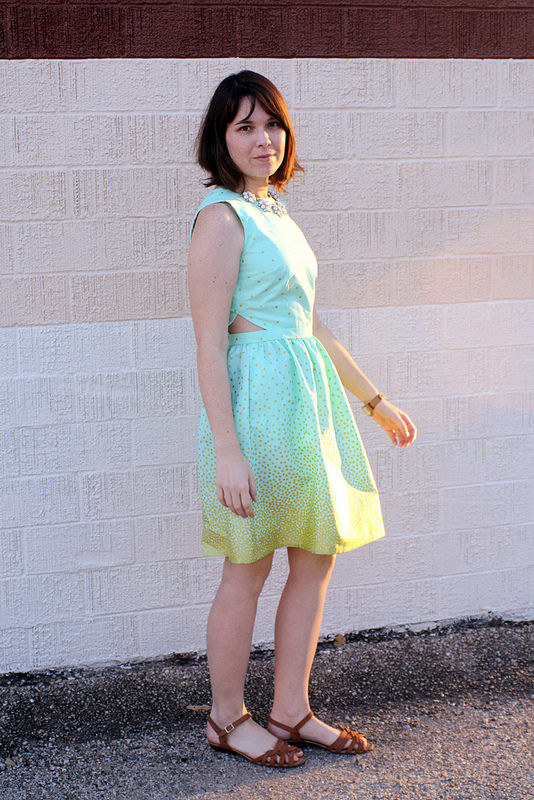 I'm pretty smitten with this dress!
Also, in other important news. I've decided to transition my blog from Blogger over to WordPress and the process might get messy. So if you see images not loading or getting weird redirects for the next day or so this is why.
I hope that once everything is fully up and running again I'll be able to do a lot more with this blog logistically but in the mean time dixiediy.blogspot.com will still be functional but dixiediy.com may not.
So to make up for any inconveniences here are some fun gifs that describe my emotional state as I deal with this daunting task…
See you all at WordPress later (I hope)!