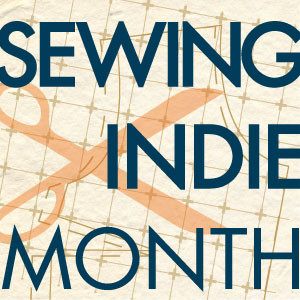 Pattern Review Weekend and Sewing Indie Month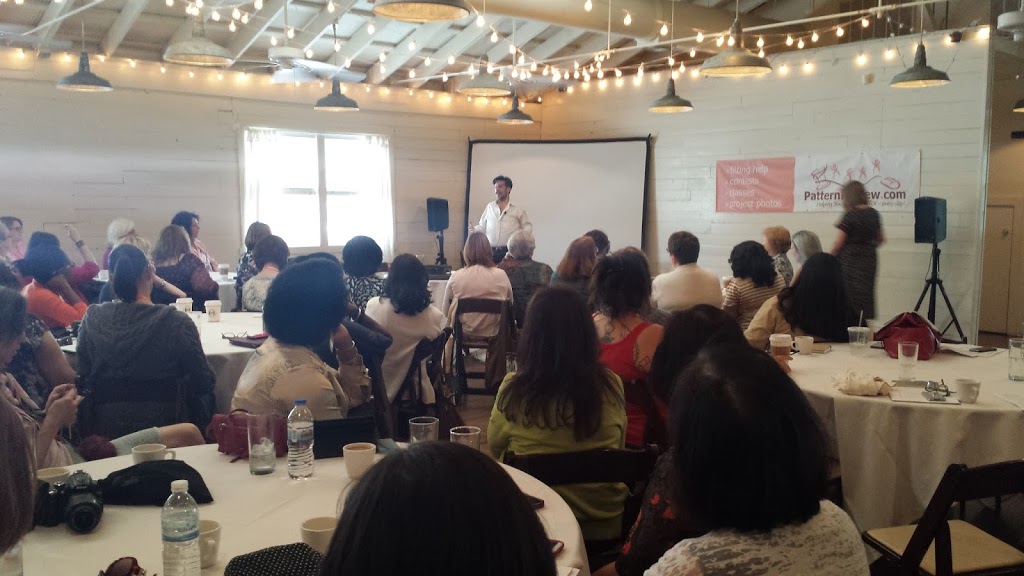 May is going to be a pretty busy month for me. Right now I just got home from dinner in downtown Austin for Pattern Review Weekend. I've already met so many nice people and 'oooh'ed and 'aaahhh'ed over everyone's lovely makes. I don't know how many times I've asked or been asked "What pattern is that?"
I got a goody bag filled with patterns and fabric and we had a pattern swap going on.
This is probably a 30ft long bar covered in patterns!
This morning Daniel Esquivel, former contestant on Project Runway and Project Runway All Stars (and Austin native), spoke to the group. This is him wearing a felt pumpkin pie fascinator made by a very talented lady (I can't remember her name, sorry!) who kindly let him try it on. It was pretty awesome.
Also, all May is Sewing Indie Month. A collective of over 20 indie pattern companies are posting tutorials and interviews on their blogs and there's even a big sew-along hosted by some great bloggers with prizes you can win!
Heather at Closet Case Files interviewed me on her blog so you should go check it out. I've already gotten some really nice comments from friends about it so thank you!
Heather is kind of a kindred spirit to me in blogland. Besides having a cool, modern style and being so friendly and open she is also a great pattern designer. You've probably already seen some of the stunning versions of her Bombshell Swimsuit out there (maybe you even made one yourself) but now she has a new dress/bodysuit pattern out called the Nettie which you totally need in your pattern collection! Thanks, Heather, for asking the "deep" questions. 🙂
There's going to be more fun stuff posted throughout the month so check out each of the designers' sites and stick around here in the coming weeks for an interview with the designer behind Thread Theory, a tutorial from Sewn Square One and my own tutorial which is going to be on Sew Caroline's blog.