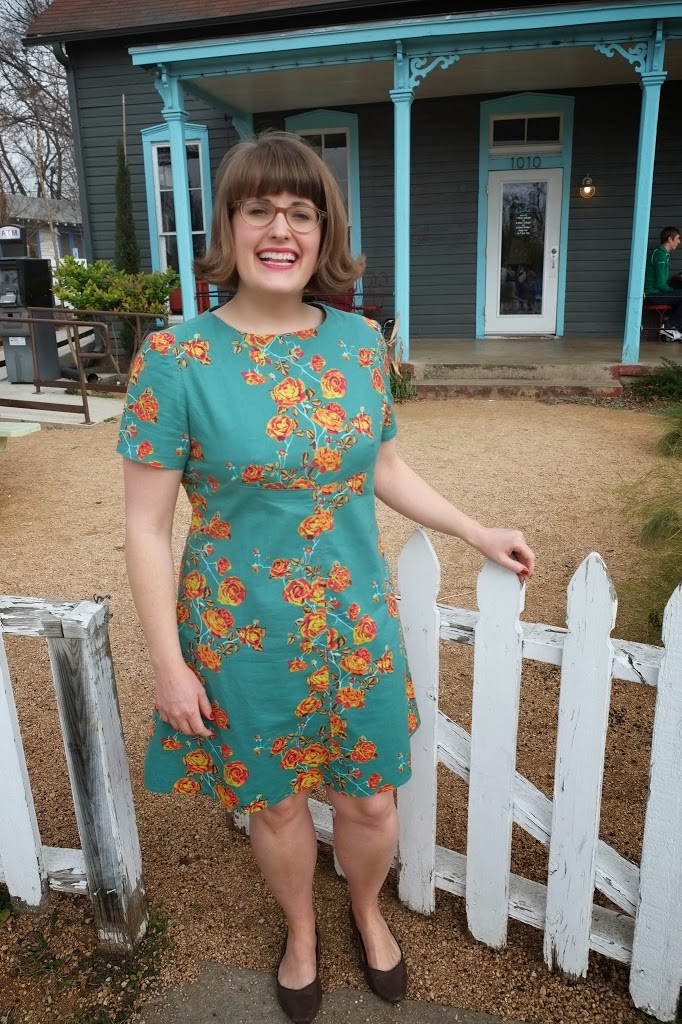 In the meantime…
Hmm, the blog has been a little slow lately, not because I haven't been sewing. In reality I've been sewing quite a bit, some modern and some historical although none of it has been in front of a camera yet.
Another thing I've been working on…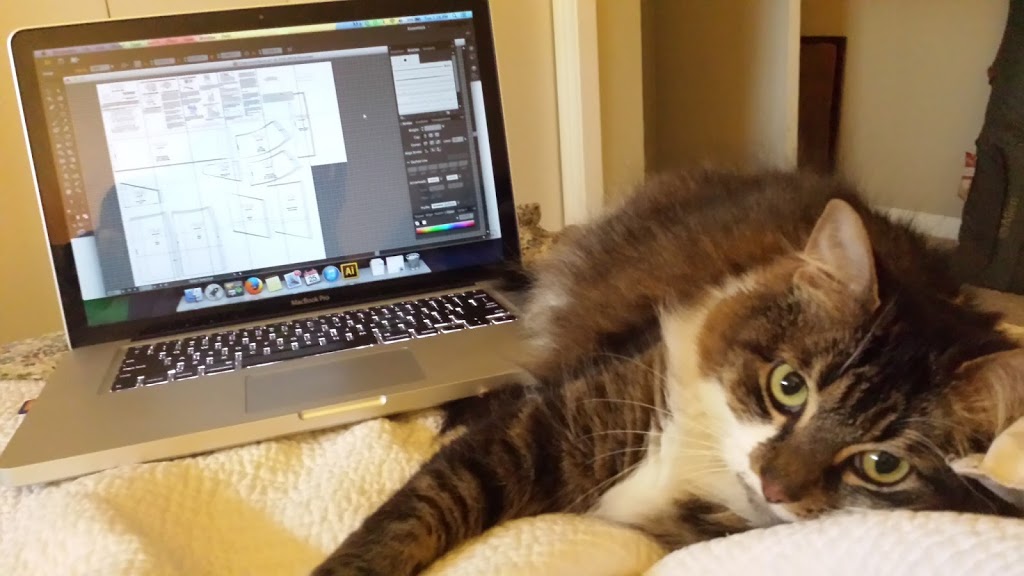 (Peanut is not impressed)
Ah, yes, pattern design. That thing I was doing and then kind of took a break from. Seems I got the inspiration for it again. More on this in the next few weeks.
In the mean time I wanted to let you know about a couple things:
First, my good friend and fellow Austinite, Lauren, who blogs at Rosie Wednesday just wrapped up an awesome 60s Shift Dress Sew-along. I intended to keep up but I haven't finished mine (pieces cut, not yet sewn). Still, her sew-along has a lot of good tips including fit adjustments for plus sizes, sway back, sleeve changes, etc. And for several steps she has great video tutorials.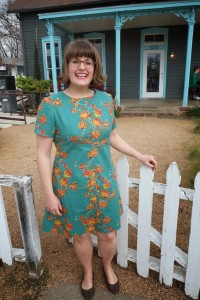 Plus, Lauren is just plain adorable.
Also, many of you are members of PatternReview.com or are at least familiar with the site which allows sewists to read other users' feedback on sewing patterns. It's usually the place I visit to look up a pattern I'm about to make to see if there are any common issues with the fit or design so I can make changes to save time later.
Well, every year they have a Pattern Review weekend and this May 2-4 it's going to be here in Austin! One of my good friends from my sewing group is co-organizing the event so I know it's going to be great. Besides getting to meet a bunch of awesome sewists and bloggers, there's going to be speeches by Daniel Esquivel (Project Runway contestant) and a professional organizer to get your sewing space in order, a live runway show, fabric store shopping, and classes like bra-making techniques and sewing machine maintenance. And PR Weekend overlaps with Austin Fashion Week (you can buy discounted tickets at PR weekend and see runway shows by up and coming designers).
So if you're going to make it down here for the weekend sent me a message and we can meet up!