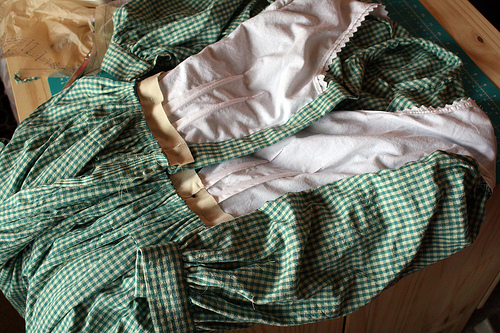 Dixie DIY vs. Dixie Victorian, round one
As you know, I've been working on this new historical costuming thing. I'll tell you it's just a fling so you don't worry about me. 😉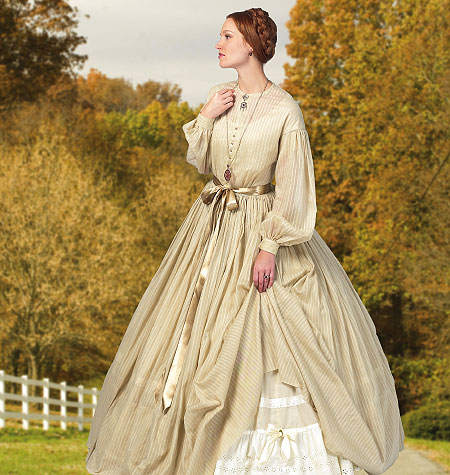 (Exposing her petticoat?? How scandalous!)
I'm using this pattern – Butterick 5831 and some green/beige homespun cotton gingham. So far I have most everything done. I have to sew the bodice to the waistband, hem the skirt and add buttons. And I'm almost done with the petticoat, just need to add flounce and trim. Even then I still have much to go – I'll need to make undergarments like corsets and hoop skirts.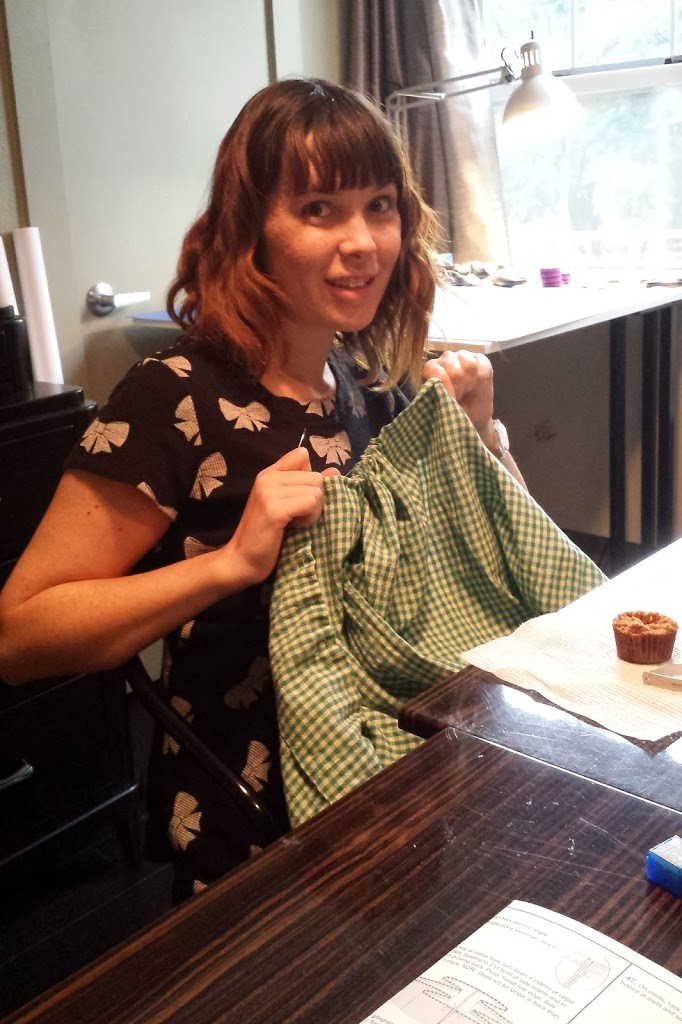 (What you can't see in this photo – the extra five yards under the table that I had to hand pleat. That is the smile of insanity.)
Making an historical costume for the first time hasn't been without issue – I lost my extra fabric so I couldn't make my piping which meant I couldn't assemble the bodice, I accidentally stitched my entire waistband grosgrain to the wrong side of my pleated skirt (by hand!) before realizing my mistake, and I thought watching Civil War era movies while working would get me in the mood for hand sewing. Boy was I wrong. I had forgotten how sad Cold Mountain is! I ended up sobbing while trying to slip stitch my sleeve cuffs.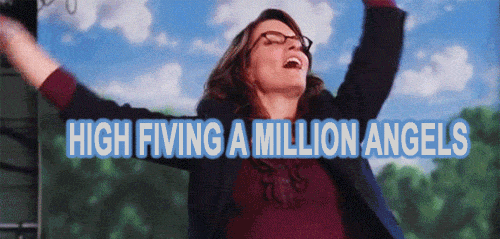 But other than that it hasn't been that bad for a first try. Go me!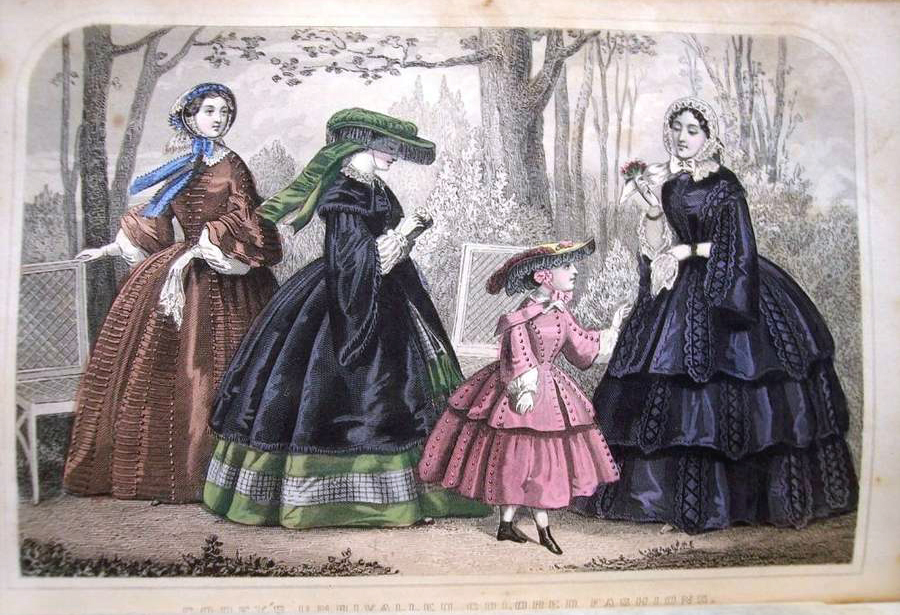 Godey's Lady's Book (a Victorian fashion magazine), 1858. B*tches be fashionable.
One thing I've noticed during this process is my level of historical accuracy tolerance. I've done plenty of online sewing research, reading blogs (so many costuming blogs, it's like a whole other world out there!!), perusing Godey's Lady's Book fashion plates, drowning in Pinterest and looking at the Met Museum's giant collection of historical garments. While I'd never presume to say that I know everything about this era I'm beginning to learn enough to know when something is pretty out of place in terms of 1860s American fashions.
But I've found this new quest at historical accuracy and doing things "right" is conflicting with my modern nature.
See, there's Dixie DIY who's too lazy to change her serger thread let alone make french seams, who sews with knits 'cause she hates darts and who only hand tacks zips 'cause she can't be bothered to hunt down her invisible zipper foot.
On the other side there's Dixie Victorian who's sitting in the corner of the sewing room, taking up too much space with her giant skirts and reading Wuthering Heights. Occasionally Dixie Victorian swishes across the room to look over Dixie DIY's shoulder to make sure she's doing things right.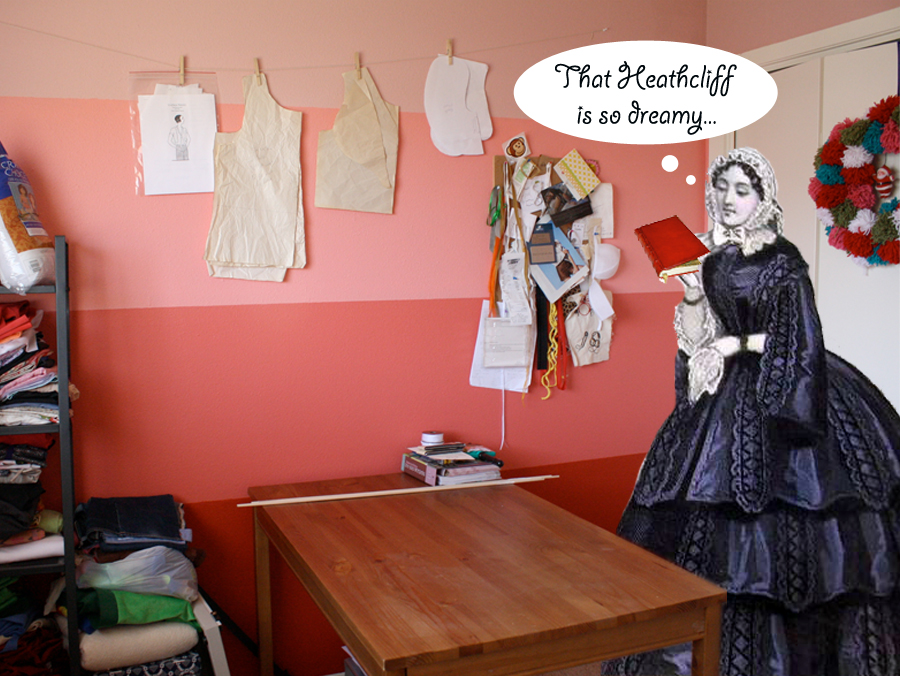 An interaction between Dixie DIY and Dixie Victorian goes a little something like this:
Dixie DIY: (reading pattern instructions) Do I really have to bone my bodice lining?? That seams so unnecessary and a waste of time. I mean, I'll be wearing a corset, that'll be boned enough, right?

Dixie Victorian: Oh, I suppose you don't have to… but it just won't have the correct "look." Don't you trust this pattern designer's historical expertise? She wouldn't tell you to do it if it wasn't important. If you really want to be authentic…

Dixie DIY: Alright, have it your way! I'll bone the bodice. But I only have plastic boning so you're just gonna have to deal with it.
Damn her, she's so passive agressive!
Then Dixie Victorian wanders back to her side of the room to embroider roses or hum Jesus songs or something.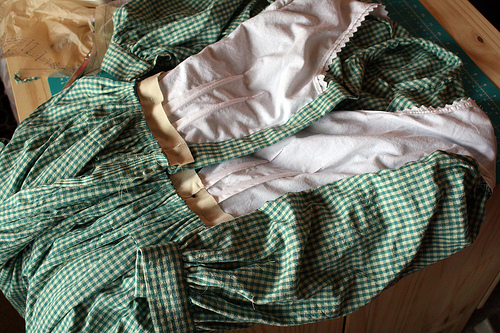 The boned bodice lining (in the darts and side seams), with pleated skirt that needs to get stitched down!
A little while later while working on the petticoat:
Dixie DIY: I don't want to go out and buy some 8″ eyelet trim for the bottom of this petticoat when I have all this leftover muslin – I'll just make this cute ruffle instead. And oooh, I have this great idea – I'll hem the top edge of the ruffle and gather it a little below the top so it'll have a cute mini ruffle on top and I'll add ribbon over the stitching line. It's gonna be so cool!

*swish swish*

Dixie Victorian: Um, have you considered whether or not this "ruffle" style was actually used during the time period?

Dixie DIY: It's just a petticoat. No one's going to see it.

Dixie Victorian: You never know… besides, how will you know if this is a period correct ruffle if you don't do some research?

Dixie DIY: I've seen a bunch of petticoat pictures online –

Dixie Victorian: Yes, but if you've never seen an example of this exact ruffled petticoat then you could be unknowingly sewing a petticoat that only would have been worn by beggars or prostitutes!? You really need to look up some extant petticoats.

Dixie DIY: What!? I really don't think it's that big of a deal –

Dixie Victorian: EXTANT!!!!!!!!!!

Dixie DIY: Ok! I'll search for some period examples before I continue sewing my whorish undergarments, satisfied!?
Then Dixie DIY spends the next three hours on Pinterest trying to find surviving petticoats not worn by someone who lived in a brothel.
Meanwhile Dixie Victorian sits writing love letters to her betrothed off in the war, which is pretty much a waste of time, sister, 'cause we're from the South. Ain't no way he's coming home…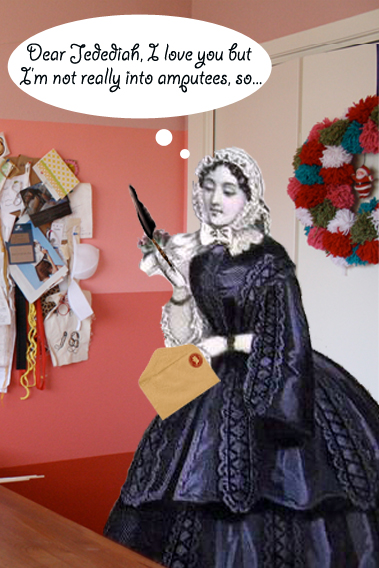 Hey, if a girl can't make Civil War jokes, what else can she do?
Until later when it all comes to a head:
Dixie DIY: This pattern wants me to blind hem this whole giant skirt by hand!? No way!

Dixie Victorian: But is that how real women of the 1860s would have made their dresses?

Dixie DIY: Sewing machines were around in the 1860s. What if I did a machine blind hem? Would that be a good compromise?

Dixie Victorian: They may have had sewing machines but they would never have let their stitches show on their hems! How crude and unfashionable!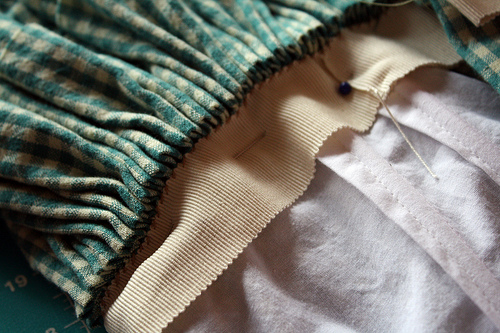 Dixie DIY: Look lady, I just cartridge pleated five yards of fabric, by hand, twice! If you think I'm going to blind hem another five yards by hand you're crazy. I'll do a blind hem by machine and you're gonna like it! So why don't you go shove that up your bonnet!?

Dixie Victorian: *Humph*
She then waves her Chinoise fan curtly and turns away, whipping her hoops around, which is apparently the 19th-century version of snapping your fingers in front of someone's face in a Z formation.
Hopefully, that will have shut her up for now.
*********
I don't know if Dixie Victorian will ever be satisfied with my work but for now, I'm going to just try the best I can at making this a decent 1860s dress without stressing out too much about perfection and just enjoy the process… and occasionally oogle over mid-Victorian ball gowns on Pinterest.