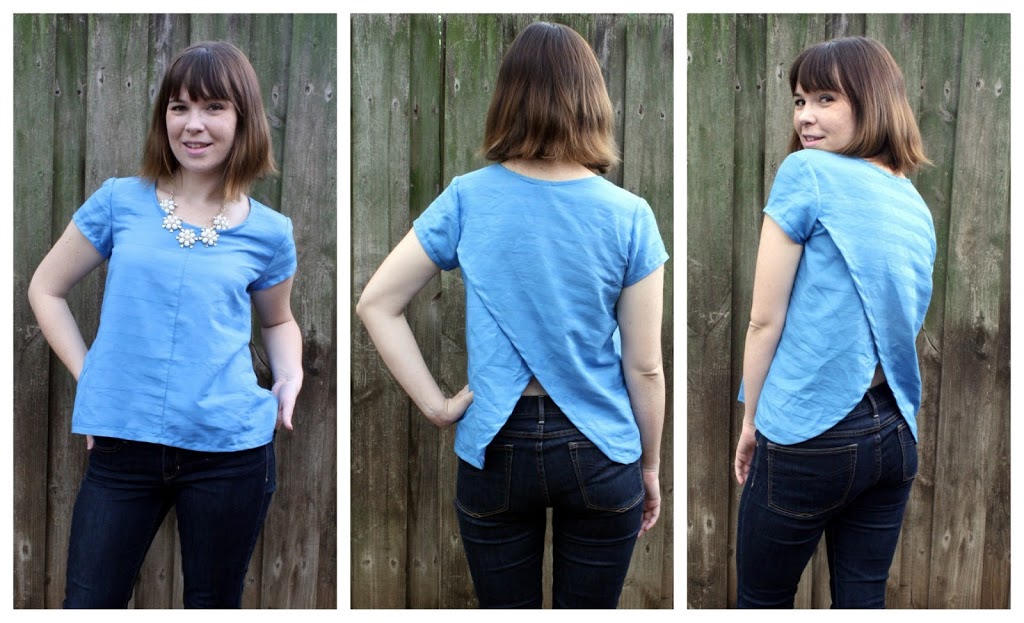 The Refashioners – My Modified Scout Tee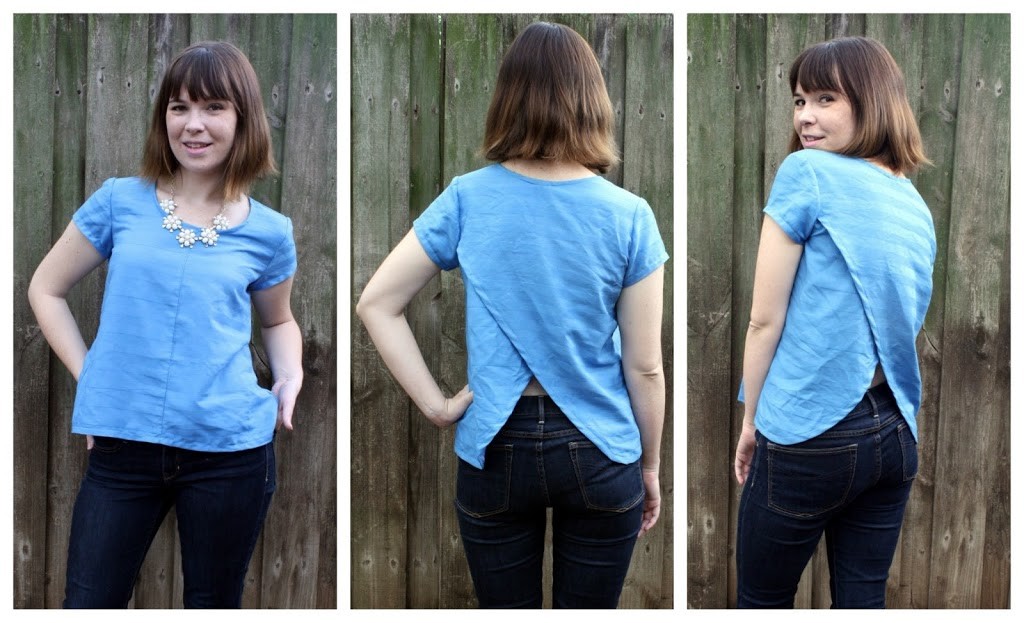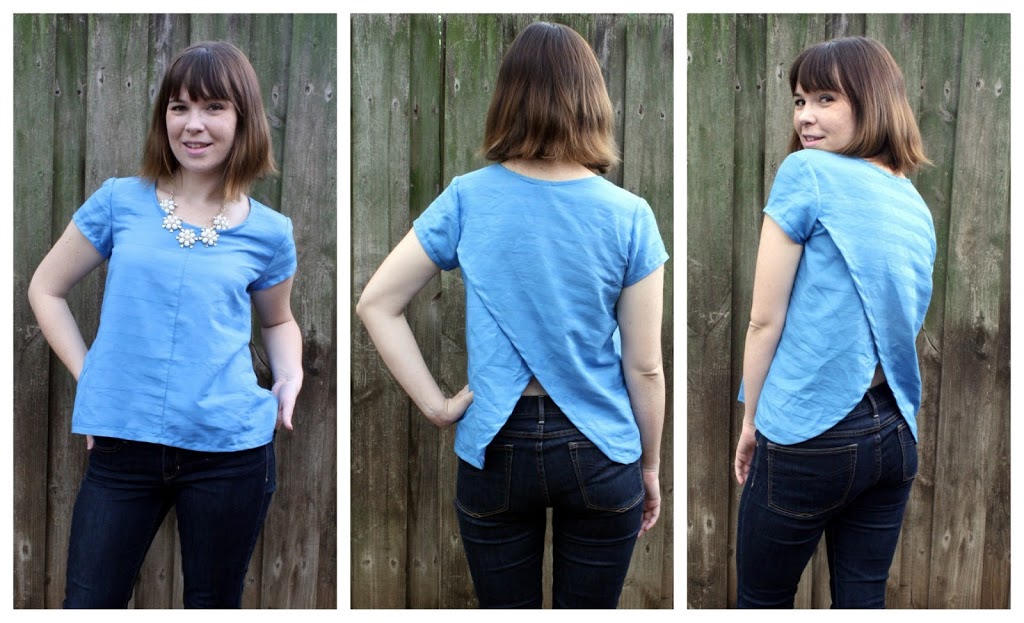 Have you been keeping up with the Refashioners lately? If you're late in the game the Refashioners is a sewing challenge hosted by the lovely Portia. She generously spends money out of her own pocket scouring thrift shops and sending surprise packages to bloggers in the UK and the US containing some garment or fabric item that we have to then turn into something cool and wearable.
So far we've seen bloggers create trendy tops, a high fashion coat, maternity wear, a leather skirt, a vintage inspired shrug, mustard shorty shorts and so much more!
Last year I got an oversized shirt and skirt set and I managed to get two projects out of it. This year I got something a little different…
Check out my modified Scout Tee made from – get this – pillowcases! I even included pics for how I adapted the pattern.
This is probably the most creative challenge I've seen in the sewing blogosphere and I'm so glad Portia decided to ask me (again!) to participate. It's truly inspiring to see what everyone creates. Thanks Portia!