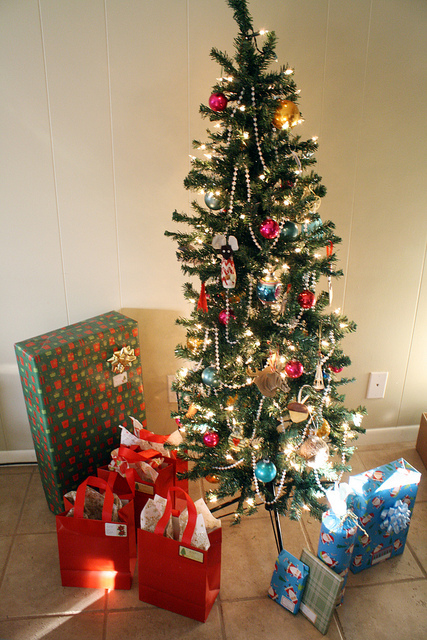 Holiday Ornament Exchange – the tree!
Things are a little low key at my house this Christmas. We put up a little artificial tree with some colorful vintage ball and only my most favorite ornaments, including the new ones from the Holiday Ornament Exchange!
I loved getting all the cute little packages in the mail with nice notes! Opening each one really got me into the Christmas spirit! Even my mail man was jolly when he delivered them one after the other.
You can take a look at my ornament DIY over here.
Or see everyone else's great tutorials:
Jen at Grainline Studio
Kelli at True Bias
Maddie at Madalynne
Megan at Megan Nielsen
Miranda at One Little Minute
Mika at Savory Stitches
Sonja of Ginger Makes
Suzanne of My Beau Baby
Big thanks to Kelli for inviting me to participate and all the other lovely ladies who made and sent ornaments!