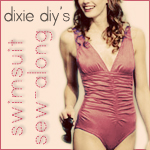 DixieDIY's Summer Swimsuit Sew-along Pt 2: Supplies
The votes have been tallied and we have a winner – Kwik Sew 3779 B. The votes were mostly spread between three top contenders but KS 3779B had a few extra votes.
Good choice ladies. This is a flattering cut for many body shapes, has decent support for those with larger busts, and gives some tummy camouflage with shirring. And lucky for me I've already made it once so it should be easy to whip up again.
If you plan to participate and want add a button on your blog just copy and paste the text below.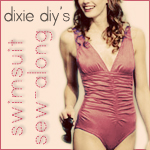 At the end if you want to share you can post your creations (modeled or not) on the DixieDIY Flickr group and let everyone else oooh and aaaahh over your mad skillz.
You won't need everything I list in this post for this pattern. At the end of this post I'll tell you exactly what to get for the sew-along.
***Alright people, buckle up! We're in for a wild ride! …or something like that. First we need to gather supplies.
If you've never made a swimsuit before finding supplies can seem daunting. What kind of fabric? Do I really need special elastic? Where do I even find it?
Fabric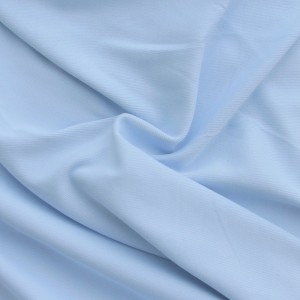 Some fabric websites have sections for swimwear knits. Some mix them in with activewear knits (not all activewear fabric is suitable for swim). Fabric.com I've noticed has a swim section but not all their usable fabrics are in that section. Lame. I've found that the best way to find fabric on sites is to search by fiber content.
Most swimwear knits are a blend of nylon and spandex (Lycra is brand name of spandex). Anywhere from 80% nylon/20% spandex to 90% nylon/10% spandex is good. I've seen some poly blends but I've only used nylon blends.
What you don't want in your swim fabric is natural fibers. Fibers like cotton just don't hold up to sun, salt, sand, chlorine, sunblock and repeated washings. So if you're looking to make an organic swim suit you're out of luck.
Lining fabric is easier to locate online as it is usually labeled as such. You can also find it at most chain stores seasonally. Lining fabric varies in stretch amount. I've seen some lining that looks more like mesh and also some that is solid and opaque. Lining can be all poly, all nylon or a blend of synthetic fibers. Generally, you want black lining for dark outer fabrics and nude or white for light colored outer fabrics.
Here are a few places I've found swimwear fabric:
Spandex House
Spandex World
Fabric Fairy
Fabric.com
Most fabric sites carry a few swim fabrics here and there but you might have to search for them.
Elastic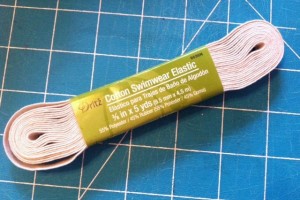 ("cotton" swim elastic that doesn't actually have any cotton in it…)
Regular old white elastic won't cut it for swimwear because it will degrade over time (if you are making a kid's suit that will only be worn for one summer before she outgrows it you can go ahead and use regular elastic). There are two kinds of swim elastic to look out for: one uses natural rubber and the other is a cotton blend.
I used to buy Dritz brand elastic from Joann which was labeled as Cotton Swimwear Elastic even though it contained no cotton (weird). Sew Sassy sells both types for fairly cheap. I like the rubber kind.
Some patterns call for clear elastic. Your pattern will tell you what size elastic to use. The standard is 3/8in (1cm).
Needles and Thread
Use plain old all-purpose poly thread. If you want to use that fancy wooly nylon stuff on your serger you can, although I never bother with it.
Just like with any knit sewing use ball point/stretch needles for your machine and pins. You don't want snags!
Support
There are a few bust support options available. I don't recommend the swim cups sold at Hancock and Joann. They're either too stiff or big and clunky and need to be cut down to size.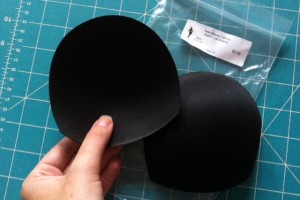 My faves are these kind that I bought at Sew Sassy but I've also seen them on Etsy and other sites. They're soft and flexible and provide more coverage and gentle shaping than "lift." They come in several sizes.
If your bust is on the larger side you can combine these cups with a shelf bra in the lining (elastic support under the bust with more room for the "ladies") or you can use a bra-style suit or bikini top and use pre-moulded cups or Poly Laminated Foam as an interlining.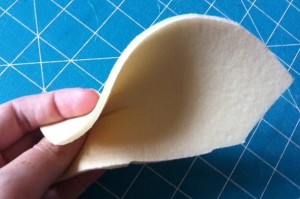 Poly Laminated Foam is often used in swim bras and sometimes regular bras. It is usually a 1/8″ to 1/4″ thick dense but flexible foam with a soft fabric layer on either side. In normal bras the tricot or power knit fabric provides minimal stretch while still supporting the cups. Although the design may be the same, in swimwear the fabric is way too stretchy to hold in the mounds (know what I'm sayin'?) so the foam gives structure and support without much bulk. You can cut the foam to fit your needs and make your own cups if you want.
Unless you have a specialty shop in your area you'll have to order it online. The scrap shown above came from yardage bought at Sew Sassy in the US. In Europe Make Bra carries it and in Australia you can buy it from Booby Traps. Vendors have various names for it but Poly and Laminate are usually in there somewhere. It comes in basic colors like white, nude and black.
Extras
Plastic or coated metal (no rust!) hooks and strap sliders are best. You'll use these for back hooks or to hook removable, bra style straps to your suits. They come in a variety of sizes. Again, I get mine from Sew Sassy.
Patterns
Here are a list of brands that currently make swim patterns: Kwik Sew, Jalie, Merckwaerdigh, Danglez, McCall's has a couple patterns out right now and Butterick has a nice plus size one-piece pattern.
A note on vintage patterns: Up until about the mid 60s most vintage swim patterns you'll find are more "lounging" designs rather than "swimming" designs. As such those patterns are made with woven fabrics and aren't related to the kinds of swimsuits I'll be talking about here.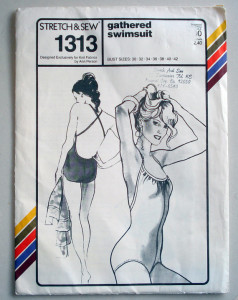 You can easily find swim patterns from the 70s and 80s from the big four companies, Kwik Sew and an old brand called Stretch and Sew on Etsy and eBay. The back envelope will tell you what kind of fabric to use.
Machine
You can use a serger and a sewing machine or just a sewing machine. Either way you'll need your machine for top stitching with a zig zag stitch or a twin needle. Technically you could make an entire suit with just a zig zag stitch on a regular old machine!
What You Will Need for the Sew-along
The Pattern, Kwik Sew 3779 B.
Between 3/4yd and 1 1/4yd fabric for the outside (or more if you are grading up the pattern higher than an XL)
Between 5/8 yd and 3/4 yd lining fabric (more if you want to line the back as well as the front)
About 5 yd of 3/8″ swim elastic plus about a yard extra for added under bust support (this is optional and not included in this pattern but helpful if you have a larger bust), and 3/8 yd of 3/8″ clear elastic for the center gathers
(Optional but highly recommended) Some kind of swim cups. I recommend the slightly curved cups from Sew Sassy. They don't need to be cut to fit and, really, they don't even need to be stitched into the lining (but I'll still show you how to do it)
A regular sewing machine (a serger is optional), ball point needles, pins, pattern weights, scissors, rotary cutter and mat, thread… and attitude!!!
Oh, and don't feel like you have to use this pattern. You can use whatever pattern you want! The techniques we will cover can be applied to almost any design so grab whatever swim pattern you have on hand and start stitching!
The next post will be on Friday the 14th and we'll talk about fabric prep and cut out our pieces.