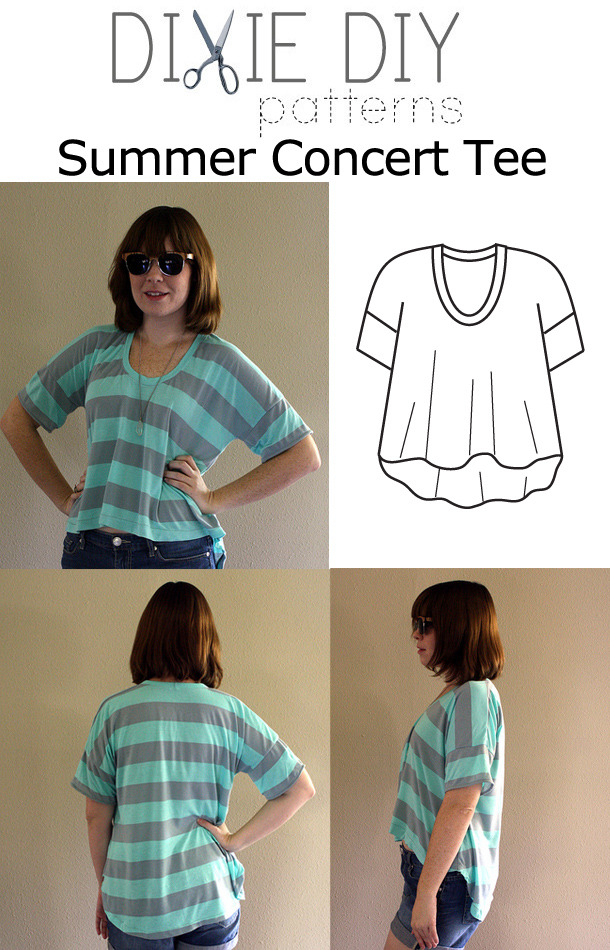 Summer Concert Tee Pattern Now Available!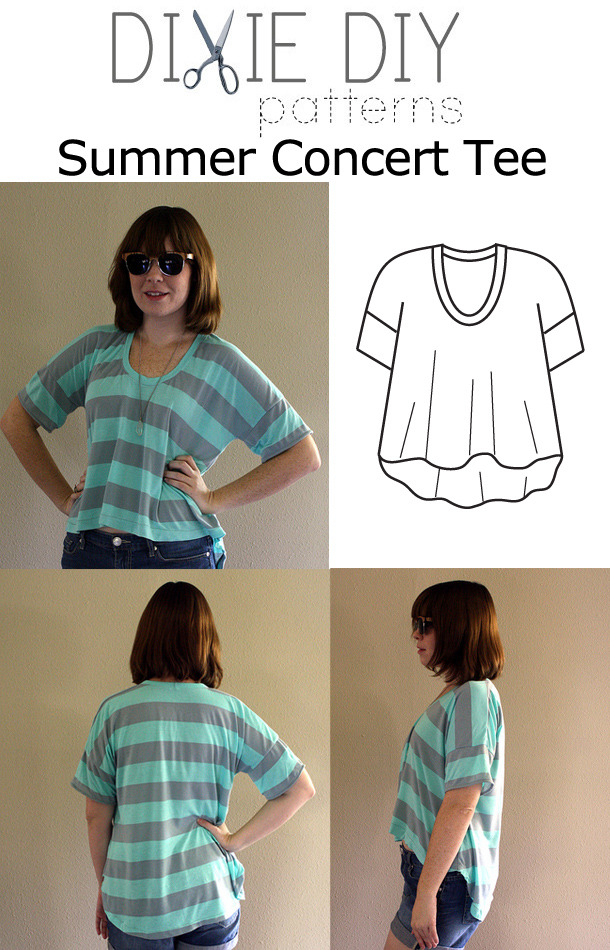 Today's the day! I'm very pleased to announce the release of my newest pattern. I first showed you my finished version last week and now it is ready for download.
You now can buy the pattern for $8 at my store and get an instant download.
As usual – remember to print the pattern at 100% without scaling. Don't make the pages "fit in the printable area" or anything fancy like that. The file is already optimized to print on standard letter or A4 sheets. Once printed, line up all the pages matching letter and number notches so that it looks like the Printing Layout guide. The instructions are included with the pattern in one PDF for easy printing and reference.