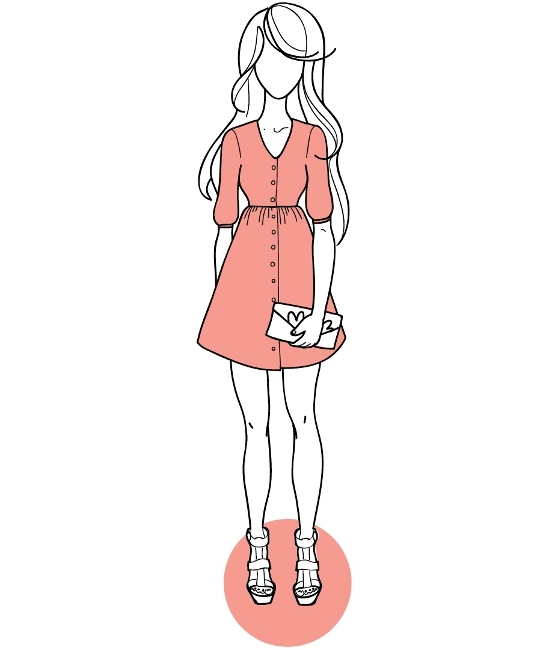 Independent Sewing Pattern Companies, or, Adding Way Too Much to my To-Do List
One of my sewing resolutions this year was to support indie pattern designers but that idea also needs to fit in with my other resolutions – like sewing clothes to fill gaps in my wardrobe. These are just a few that I plan on making.
I love Megan, she's Australian living in the USA and she's just so darn cute with her skirts and her curly hair. She already has a line of maternity patterns but this dress is the first of hopefully many designs based on designs from her clothing line. This meets my "filling out my wardrobe" requirement as it is a dress but also relaxed enough to throw on and look cute. Longer sleeves means it works for multiple seasons and I can be lazy and not shave. Omg, don't you just have those days when you do not feel like trying to look good? I'd say that's 50% of my life. I love easy-cute! I've already begun cutting pieces out!
I've made the Anouk dress and this is next on my list. It fits a few requirements like the Darling Ranges dress – it is a dress and has long sleeves. It also is part of my resolutions to try new styles I wouldn't normally gravitate towards. I have a slightly fear of wearing a dress without a defined waist because I think it's going to make me look like a balloon. Like I'm not skinny enough to pull it off, which is ridiculous thinking. So making a dress that isn't even cinched in with a belt is new territory for me.
It gets hot in Texas. Like melting-the-skin-off-your-face hot. It's a fact of life that I need shorts and I'd really want some cute ones without a ridiculously low waist which I am veering away from style-wise. These have a higher waist and a cute curved detail.
I need more nice, solid tone, easy to wear tops in my wardrobe that aren't as casual as t-shirts. The pleats are interesting but not overwhelming. I'm thinking a nice black silk?
I love Sewaholic and Tasia's designs even if some of her designs aren't my own style or wouldn't be practical for my wardrobe as it is right now. I do love her new jacket pattern which I could easily make for Texas' mild winter. I desperately need a solid color jacket. All of my coats/outerwear are plaid! I'm thinking navy because that goes with everything, right? Unfortunately with 65 degree days I may put this coat on the back burner until fall with hopes that next winter will be colder.
I also desperately need more pants! I like that these are ankle length or cropped and they're simple enough to adapt in many ways. I'm hoping I can use these to perfect my fit after the disaster that was the Jeans from Hell.
Honorable Mentions to Paper Cut Patterns – I love their designs but I just can't justify spending $30 on a pattern right now.
***Can you recommend any other good companies out there that I've missed? Have you tried any of the above designs? And a note to all you pattern designers – I'd love a good blazer pattern, pretty please!