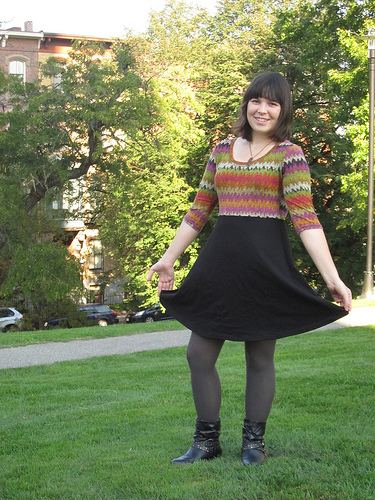 Ballet Dress Pattern
Whoa! I had a super busy day today – from making, packing and mailing gifts to baking a birthday cake for my boyfriend to going to a sewing party (look! Someone made peanut butter button cookies!).
I only got home a few minutes ago and I know I promised I'd post the pattern today so here I am.
In five sizes! Instructions included! Remember to print the pattern without scaling!
You can see more photos of the finished dress in this blog post.
So, when I planned this series and sew-a-long I didn't realize that it was so close to Christmas (facepalm!).
I'll start the sew-a-long on Monday, Dec 26.
I'm off! To ice a cake and wrap some more presents! Go go go!