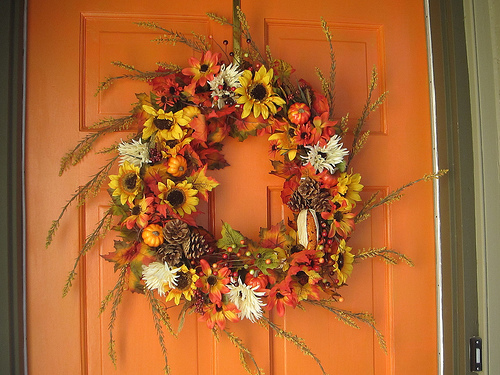 Oh, Fall! Where have you been all my life?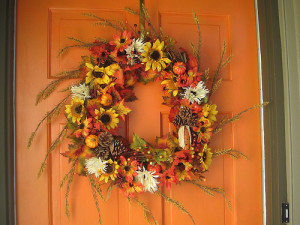 We've had cooler weather for about two days now and by that I mean it is currently 83 degrees and not 105. I'm not complaining, though. This feels perfectly like Fall to me.
I have this Micheal's gift card and if you have a Michael's store in you're area you'll know that they don't carry any sewing related products so I had to spend my card on other craftiness.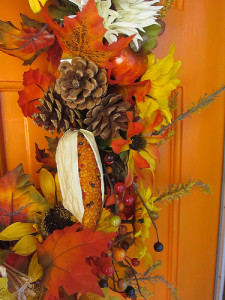 So to celebrate the season I made a Fall wreath. And yes, my front door is painted orange. This is my first traditional style wreath complete with flowers, leaves, pine cones and fake plastic veggies.
What crafty things are you doing for Fall?
PS: I'll be back later this week with another dress for Fall based on my ballet dress!