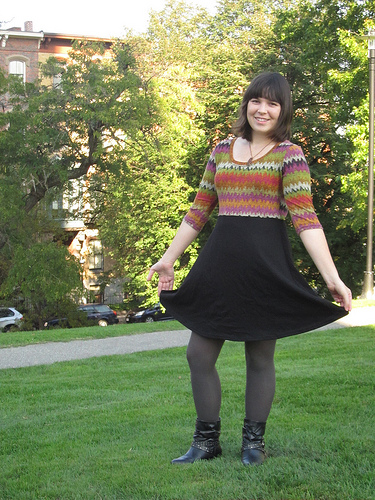 I'm in Boston!

I'm visiting a friend over the long weekend in Boston and I'm in a new dress!
This dress, which I am dubbing, the Tourist Dress, is a variation on the dress I made last week. This dress has a natural waistline and a slightly longer hem length.
The chevron fabric is a poly/rayon sweater knit and it is quite stretchy. I was worried it would stretch too much with the weight of the black jersey skirt but it works perfectly and the dress is awesome for trekking around a big city all day.
I'll be back next week with more sewing. Being in a different climate is making me want to sew a coat now!