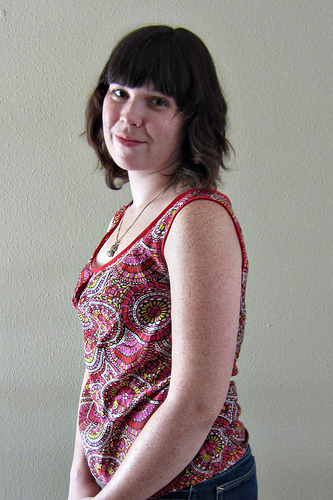 Stash Bustin' Summer Tank Top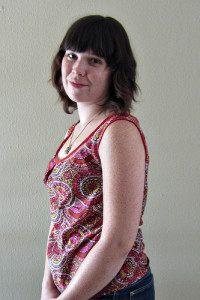 I made this new top with fabric leftover from this scarf paired with an altered version of Simplicity 2593. Instead of gathering the front of the top I made a pleat, mostly because I was too lazy to gather this finicky fabric.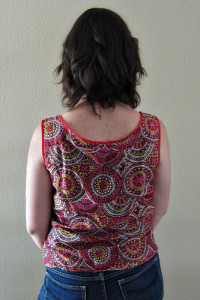 I also used some store bought bias tape because this cotton/silk blend was too slippery to make self-bias tape. Another lazy thing I did.
I like the fabric and the shirt turned out well, I think, but it still feels a little small. It's weird, I think I just expect woven tank top styles like this to fit differently. I need to remind myself that woven tanks aren't going to look the same as knit fabric tanks.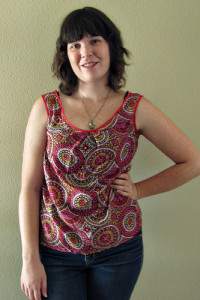 I'll still wear the shirt even though I'm not crazy about the style. I like the shirt more when it is tucked in. Maybe it'll grow on me. Not everything is going to be an A+ but at least it is a learning experience, both in what I like to wear as well as in practicing techniques.