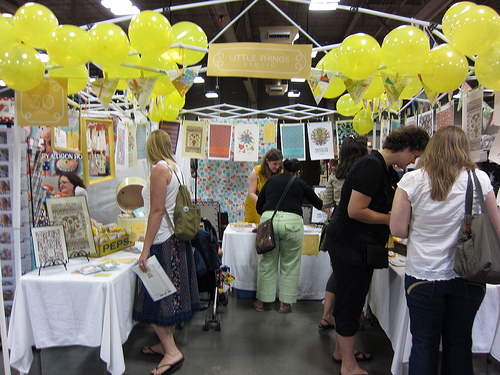 Renegade Craft Fair Austin
I was out of town last year so I missed Renegade but I made sure I went this time around and I'm glad I did! It was crazy! I don't think I'd ever seen that many artists and crafters in one place. Quite overwhelming. I walked out having spent more than I intended (maybe I'll share my loot later, I haven't taken pictures yet) but there was so much more I wish I bought, too!
Some of my favorites booths:
I also liked all the creative booth displays as well. Everything from balloons to hanging feathers and lights, banners, flags, tiny books dangling from strings, even a few trailers inside the building.
One thing I loved – this love notes toy dispenser. Way to make things interactive!
So much fun! We spent over two hours there and the place was packed the whole time. Anyone else been to Renegade in your town? You can check out more photos from the fair on my flickr.