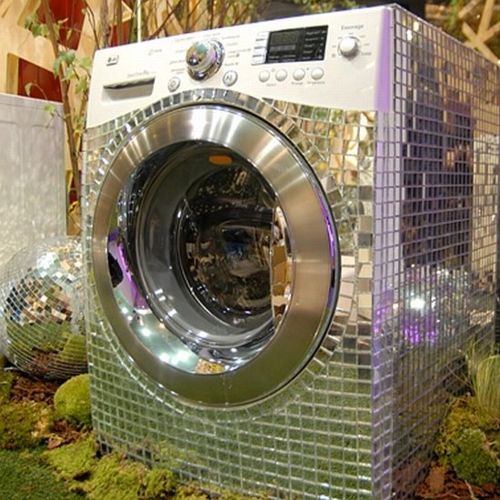 Washing and Care for Handmade Clothes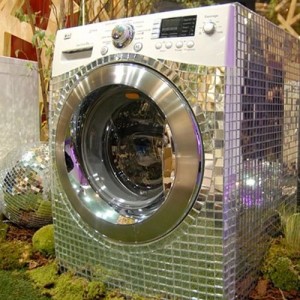 (I really wish this was my washing machine. Found via Pinterest, although I can't find the original source.)
Today, I had a mental debate with myself as I sorted laundry to go into the wash. I tried to decide if I should wash my handmade denim blazer with my other denim clothes like shorts and jeans. It's the same type of fabric so it could be washed together. But then again the blazer is handmade…?
Like most folks, I usually sort my laundry by color (light and dark) and fabric type to dictate the kind of wash cycle I use. A soft knit cardigan – gentle cycle, jeans – normal cycle.
But it got me thinking about how I wash my handmade clothes. I tend to doubt the quality of my own construction and always wash my handmade clothes on gentle or at most permanent press regardless if the fabric can take a higher setting or not. I guess I have some fear that all my stitches will rip out if the washing machine drum spins too high (I seriously have had nightmares about that happening).
My overly cautious attitude won and I decided not to wash the blazer with my jeans on the higher speed.
So here's a question – how do you wash your handmade items? Do you separate them from your store bought clothes? Do you take extra special care of them? Dry clean? What about drying? I don't own a dryer so I line dry everything. Ever had a handmade piece get ruined in the wash like my color bleeding dress?
Now that my regular wardrobe is probably 40% handmade I am paying more attention to how I wash my handmade clothes and even being more diligent about reading the labels on my store bought pieces, as well.