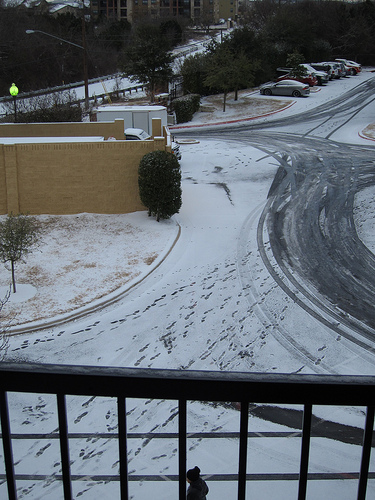 What do you do on a snow day?
You eat pancakes and sew, of course.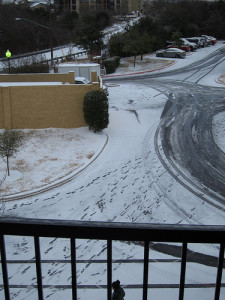 Yes, I know, this isn't snowpacalypse here in Texas but any bit of white stuff on can shut this city down. I didn't have work today, I had to cancel a meeting, and my boyfriend also got the day off, too.
Since there wasn't enough snow outside to be really exciting I spent most of today working inside on a new dress and pattern I'm making. The pattern is finished, the dress is not. I still have to sew the skirt to the bodice but that means tomorrow I'll have a new dress to show off (although I will not be going outside in it) and a new downloadable pattern in five sizes! Yay!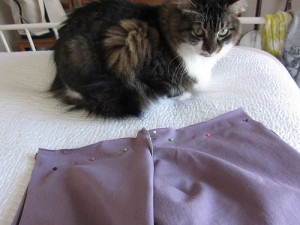 Peanut isn't very helpful when sewing but it is nice to have something cute, fluffy and warm nearby, especially on a cold cold day.