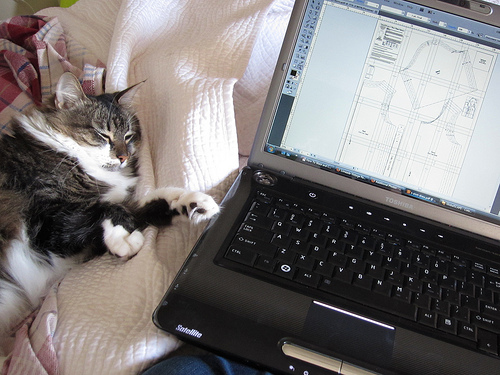 Peanut is helping me draft patterns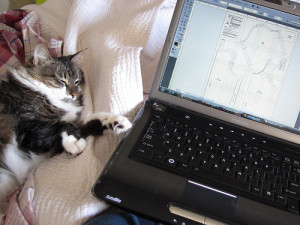 Ok, well not really. But I am hard at work at making this pattern. Hopefully I'll have it up by tomorrow. It's going to be a little mini dress and the pattern is so simple you can easily alter it to make it into something entirely different.
Just drawing up the pattern and doing all the math for the different sizes takes hours. And then there's instructions, graphics, and little bits of text, dots, and notches all over the place. I'm getting faster at this but even just working on this four piece pattern has already spent two of my afternoons. There's got to be a quicker way of doing this.