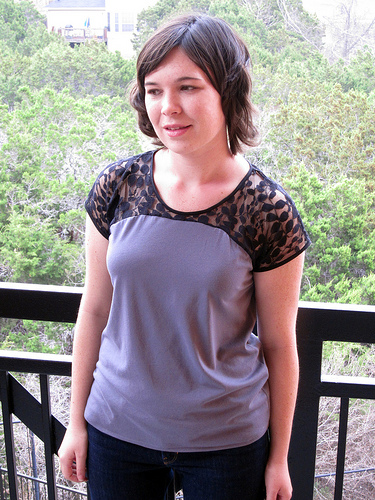 Lace Top T-Shirt
This is another one of those "I finished it last week but never took pictures of it" projects.
It is a gray t-shirt with pretty black lace over the upper part and I used some black bias binding to cover the raw edges of the lace. I like the contrast of the gray and black but I think it would also look nice in one solid color.
One thing I was worried about was the strength of the lace so I decided to reinforce the shoulder seam with some Stay Tape but the tape is white so it is ever so slightly visible when you look close. I wonder if they make Stay Tape in Black? But at least it works.
I plan on making a little pattern for this. The great thing is you could even use an existing t-shirt and just chop off the sleeves and top and just sew some lace on instead.