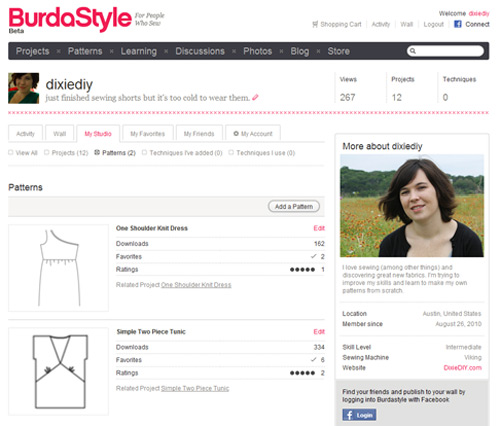 Downloading Patterns
If you're interested I uploaded two patterns for download on BurdaStyle – my One Shoulder Knit Dress and my Two Piece Tunic, each in multi sized patterns. And my Tunic pattern already has over 300 downloads! I doubt that many people will actually make it but it's nice to know people are looking at the pattern.
You can always download the patterns here, too, just check out the Crafts page.
In other news, I'm taking a pattern making class in about a week! I'm excited and hopeful to learn new things.
Oh, and in non-sewing news, Turner Classic Movies is having their 31 days of Oscar marathon. I'm watching The Graduate right now, one of my favorites. I love the 60s style especially the houses and his car.
Hopefully I'll have another pattern finished this weekend that I can post. I'm on a pattern making roll!