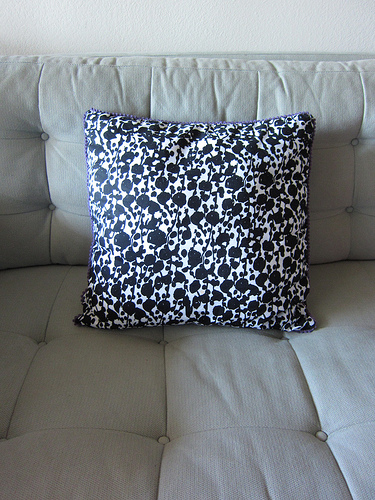 B&W Throw Pillow
I made another throw pillow pillowcase yesterday!
This fabric was left over from a dress I made a few years ago and now I finally made a use for it.
Instead of piping I used some purple mini pom pom trim.
Also, rather than securing the pillowcase with a zipper I made this one with an overlapping back which I think is much simpler and faster to make.
I have the day off work today so I'm hoping to get a lot of little projects done and catch up on some of my TV shows!