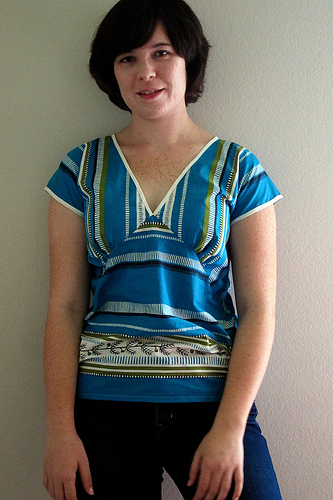 Two Piece Tunic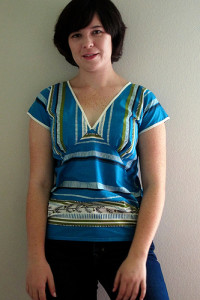 For some reason this really simple shirt design popped in my head and the next thing I knew I bought fabric to make it!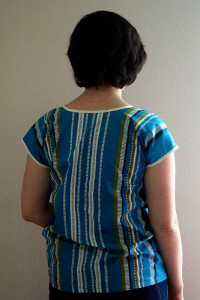 I drew a pattern, made a muslin, made adjustments, re-drew the pattern and made this tunic.
Unfortunately since I made the mistake of buying fabric before having a pattern I was short a few crucial inches of fabric and had to buy more. This was a border print cotton but if it wasn't I could have made due with less fabric.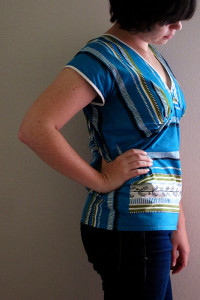 What makes this shirt great is that it is only two pieces to cut and sew together. There are small gathers under the bust line and I really like the way the stripes look.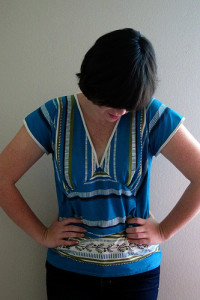 I finished the arm holes and neckline with white strips of binding.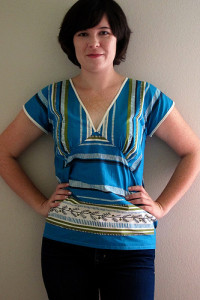 My first project using my wonderful new sewing shears! I think the sound of crisp sharp new scissors is intoxicating. So much so that I've already used them to cut out pieces for two more patterns. Love it!
I'm going to try to make a downloadable pattern for it at some point.