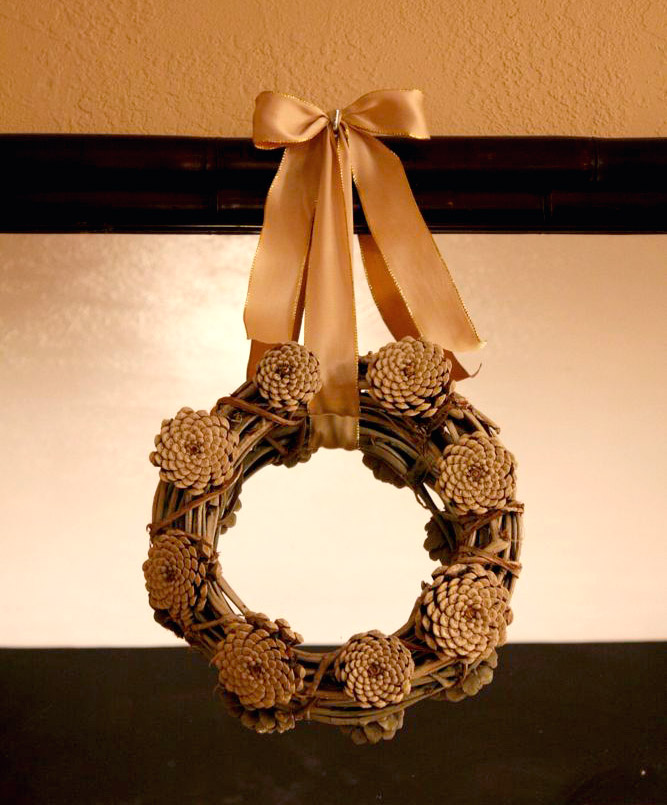 Other DIY Ideas for the Holidays
I was going to add another DIY Christmas project last night but I forgot and then I forgot to bring my SD card to work – oh, well. I promise to have it up this afternoon. I was hard at work all day yesterday cleaning and baking for my party tomorrow night. Should be a fun little get together.
In the mean time here are a few fun projects I've been collecting in my bookmarks this week from other lovely blogs: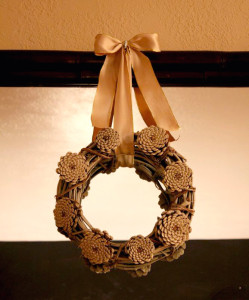 This Pine Cone Rosette Wreath is lovely! I might have to break out the power tools and make on myself.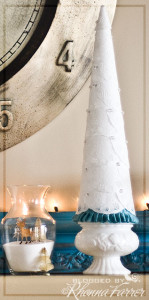 If I had a fireplace I'd put these cute Doily Trees on the mantel in no time.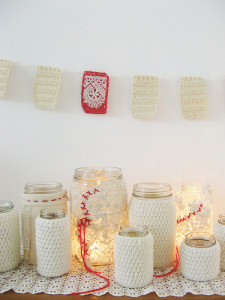 These candle holding jars are snuggly wrapped up for winter. Too cute!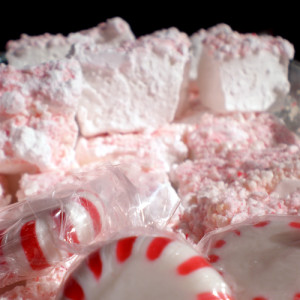 I've thought about making homemade marshmallows before but never with peppermint. Yum!

If you've forgotten how to make a proper paper snowflake like me, check this out.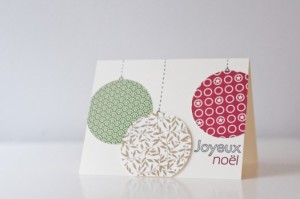 An easy to make Christmas card and a great way to use up some paper scraps.

I'll be making these wax paper flowers for my party tomorrow. And I don't even need to buy anything to make them!