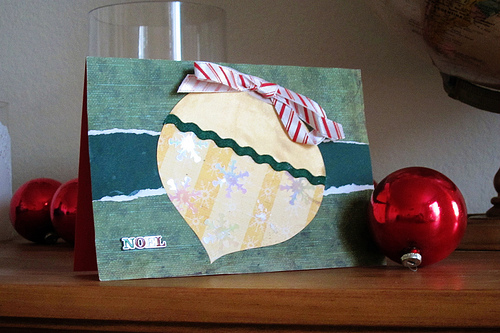 Dixie DIY Christmas: Ornament Card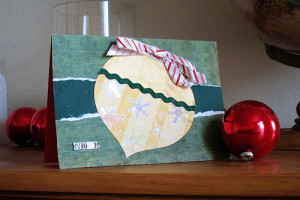 If you have enough ornaments on your tree you can always make ones on cards with cute trims and embellishments. I'm making my list of people to send holiday cards to so I'll probably be sharing more cards in the days to come.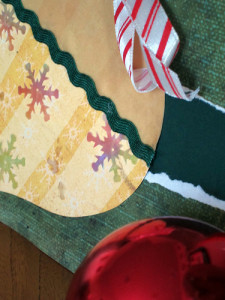 I'm so glad it is the weekend! I'm working on a couple sewing projects right now. One I just finished today that I'll share soon! I also updated the crafts page to include all these Christmas crafts and more.