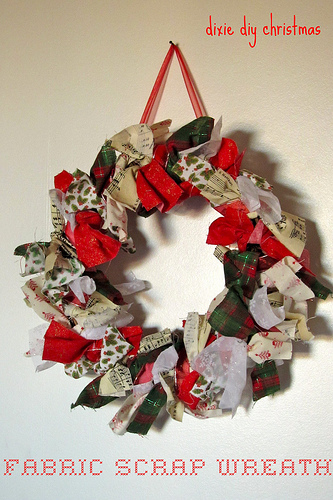 Dixie DIY Chirstmas: Fabric Scrap Wreath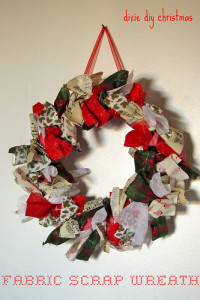 Supplies: floral wreath, ribbon, fabric scraps
Cost: $1.99 for the wreath, scraps and ribbon were leftovers
Time: about an hour depending on how fast you can cut
Difficulty: Easy
Casualties: None!
I had so many pieces of fabric leftover from other projects from previous Christmases and I can never get rid of extra fabric. This is a great way to use up scraps.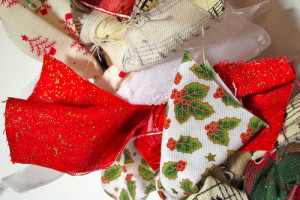 I cut strips of fabric about 2 in by 8 in. Yours would depend on the thickness of your wreath. Then I tied the fabric around the wreath until the entire wreath was covered.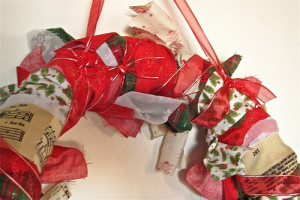 For a little something extra I wrapped red ribbon all around the wreath. It also doubles as a hanger for the wreath.