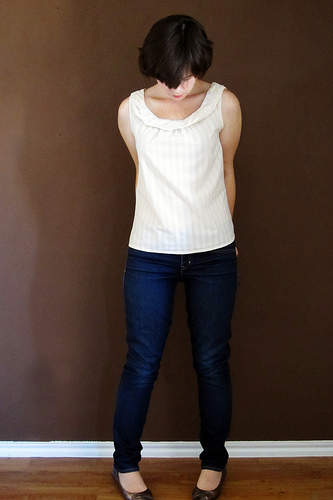 White Cynthia Rowley Top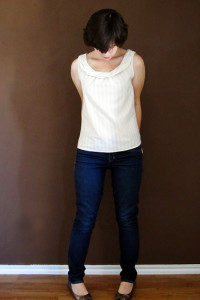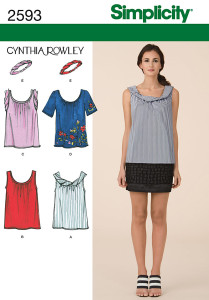 There is a new fabric shop in town that is emptying my wallet for every last dime it can find. In a town where quality fashion fabrics can rarely be found this store is my Mecca. I've already spent far to much money at this place but the lady who owns it is nice to me and the fabrics are oh so pretty. The fabric for this Cynthia Rowley top (yes, another Rowley pattern) came from there and was one of the less pricey cloths available. It is a pale cream stripe cotton, not to delicate or too fancy.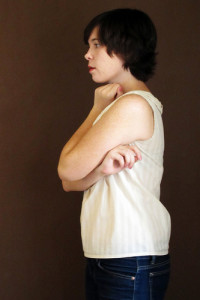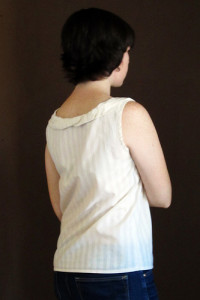 I chose this pattern because I loved the collar but making the collar proved to be more difficult than I first thought. The directions weren't explicit enough for me as to how you were supposed to fold the fabric pieces over one another. I tried my best to match the pattern picture and spent over 30 minutes, folding, refolding, pinning, and ironing to make sure it looked just right. I got the desired result in the end but I thought the process could have been clearer. Love the shirt, though!