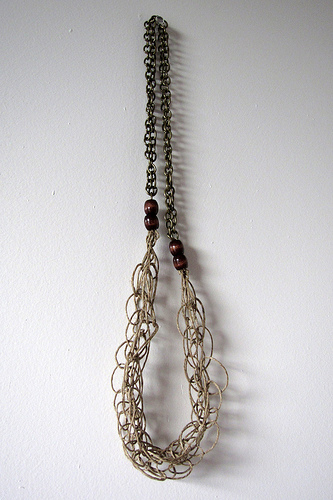 Macrame necklace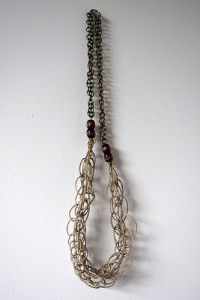 I saw this fun bohemian style necklace idea on PS I made this and wanted to make my own. PS I made this has tons of easy and fashionable project ideas to create and the blogger even has her own book! I rummaged together some beads, chain and twine like string for the macrame bit.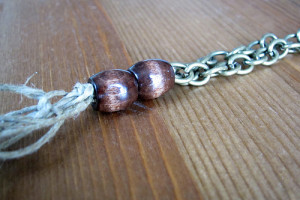 I haven't done finger weaving since I was, oh, 5? So it took a bit of trial and error to remember how to do it properly and the photos and short directions on the tutorial had me confused at first but then it all came back to me and I weaved the necklace in just about 10 minutes.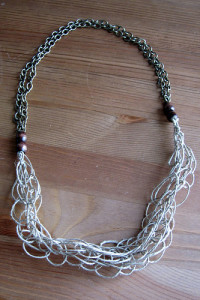 If you never learned or you have forgotten how to finger weave and need some extra instruction, this video can help (there are plenty more on you tube, as well).