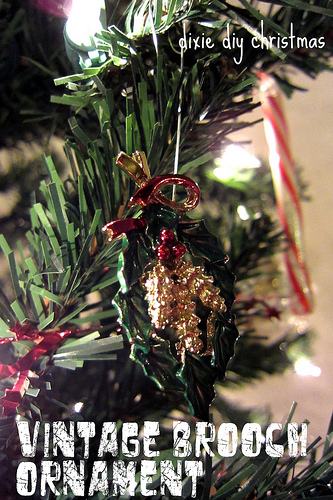 Dixie DIY Christmas: Vintage Brooch Ornaments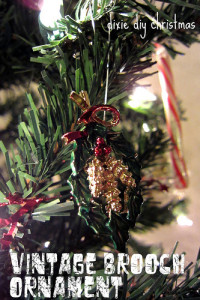 These ornaments are so easy to do I won't bother with detailed costs and things. All you do is attach those little hook ornament holders onto the backs of brooches and hang on a branch.
They are sparkly and small so you can add them near the top of your tree where other ornaments would look too bulky. And if you ever want to wear the brooch you can just take it off of your tree!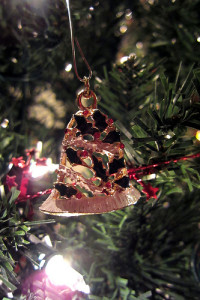 The bell one is actually a pendant which I didn't notice at first but it works just the same. I bought these two at an antique mall the other day.