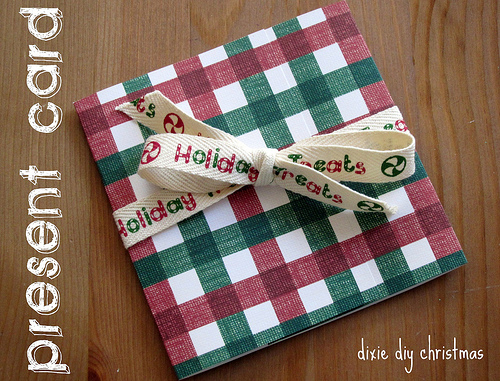 Dixie DIY Christmas: Present Card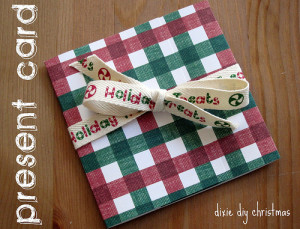 Supplies: scrapbook paper, ribbon, glue, paper cutter, scissors
Cost: free for me because I already had everything but you could get paper and ribbon for less than $3.
Time: 15 min or less
Difficulty: Easy
Casualties: None!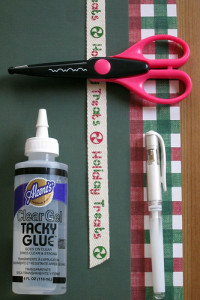 For this "gift wrapped" card I cut patterned paper 5in by 12in. This works best with paper that is not directional.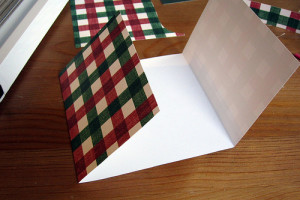 I folded either side of the of the paper 3 and 1/2 in from either side. This makes a nice 5in by 5in "box" with the flaps overlapping.
On the inside I cut a slightly smaller square with fancy scissors and glued it inside for my message.
Lastly I measured out a length of ribbon to tie around my "gift." I only glued the ribbon to the backside of the card. To open the card you have to untie and unwrap the "gift."
You could make a smaller version for a gift card which would be a little more fun to open than just a card cover.