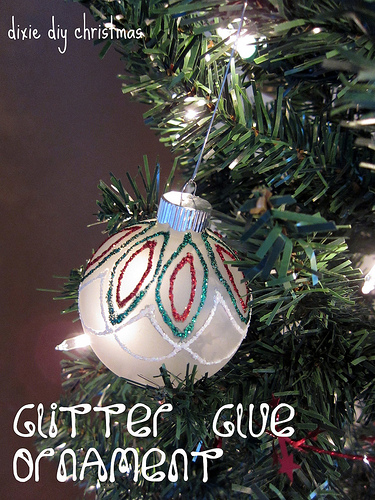 Dixie DIY Christmas: Glitter Glue Ornaments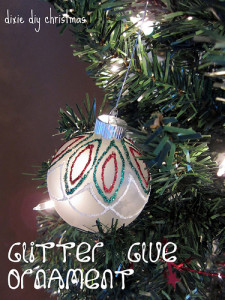 Supplies: glass ball ornaments, glitter glue
Cost: $1 per glitter glue, a few dollars for a pack of ornaments
Time: a few hours or more depending on how long the glue dries
Difficulty: Moderate
Casualties: Sticky fingers
I've done ornaments like this in the past but with regular glue and then sprinkled super fine glitter over it but that seemed like to much trouble.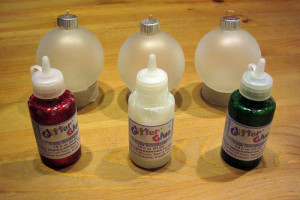 This year I went to the craft store and bought some glitter glue on sale and I already had a few left over plain frosted ornaments at home. I made little stands for the ornaments to dry on by cutting up a toilet paper roll into sections.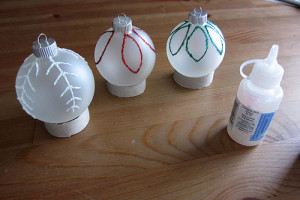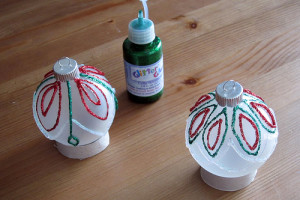 I didn't have much of a design plan in mind so they are all unique. On one I used only white and drew feathers. On the others I used multiple colors and painted one color at a time and let the ornament dry before doing the next color. The glue takes a few hours to dry fully.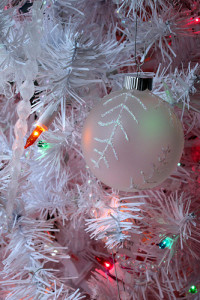 Here are a couple tips: my glitter glue bottles were very hard to squeeze – maybe think about buying more ergonomic bottles if that is a possibility. Also make sure you buy bottles with narrow tips. You don't want the glitter coming out in big globs – unless of course you do want that.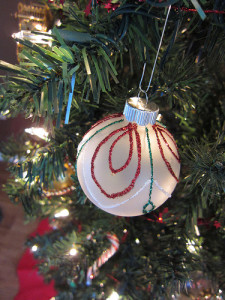 I put up my green tree today, yay! Now I just have to find out where the rest of my decorations are…