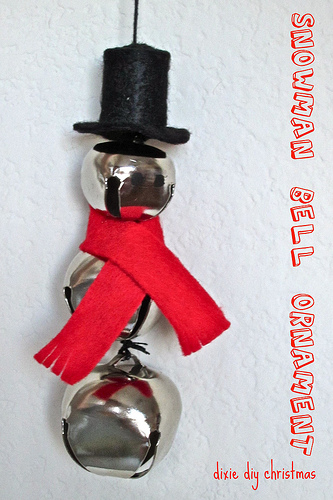 Dixie DIY Chirstmas: Snowman Bell Ornament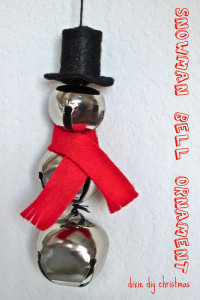 Supplies: three silver jingle bells in different sizes, black and red felt, glue, needle and string, a small amount of black paint and brush.
Cost: About $1.70 for each packet of bells, $0.25 per sheet of felt (mine was leftover scraps), $0.99 for paint but I already had some, I had the rest of the supplies so overall this project is about $5 or less
Time: 30 mins with a little extra time for the glue to dry
Difficulty: Easy/Moderate
Casualties: My string kept breaking so I had to switch to a less wimpy way to tie the bells together.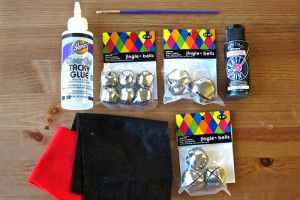 To make this cute little snow man I linked together the bells using string. Starting with the largest bell at the bottom I tied a knot around the top of the bell, strung it through the second bell and tied it to the top of that bell and then again for the top bell.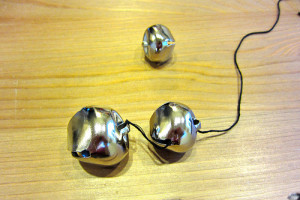 I didn't cut the rest of the string off so I can use to to hold the hat and attach the ornament to a hanger.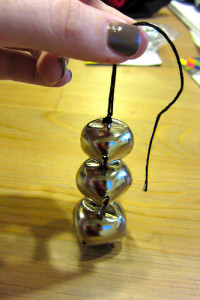 For the hat I cut a small black felt circle about the circumference of the middle bell. Next I cut a strip of felt 2cm wide and 22cm long. After adding some glue to one side of the felt strip I rolled it up into a cylinder shape.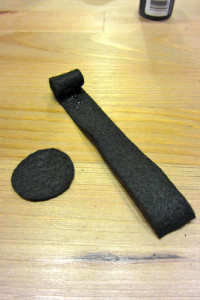 After adding glue to the bottom of the felt cylinder I stuck it to the small felt circle. Now it looks like a top hat!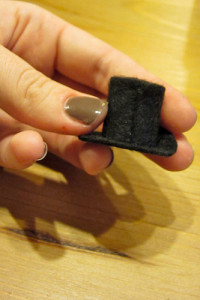 With the string still on the end of the snowman's head I threaded through the hat.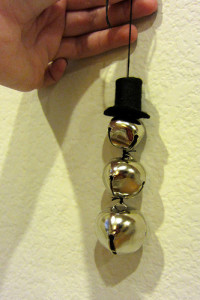 Cutting another 2cm wide strip of red felt makes the scarf. I "fringed" the ends of the scarf for extra detail.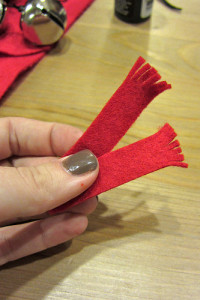 Using just a few dabs of glue I wrapped the scarf around the top of the middle bell and attached the scarf to the metal.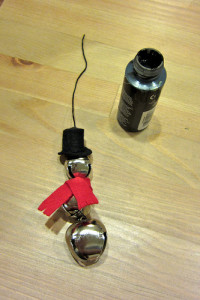 Lastly I painted two dots on his face for eyes.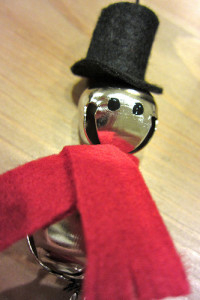 That extra string on top can be tied to a ribbon or two those little ornament hooks to hang from your tree.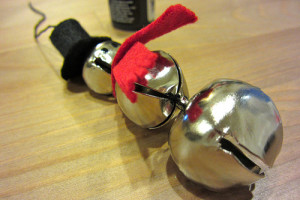 Once I put my tree up in a couple days I'll add this little guy to it. Tomorrow's craft won't use felt, I promise… well, unless you want to use felt. Then you can just go right ahead.