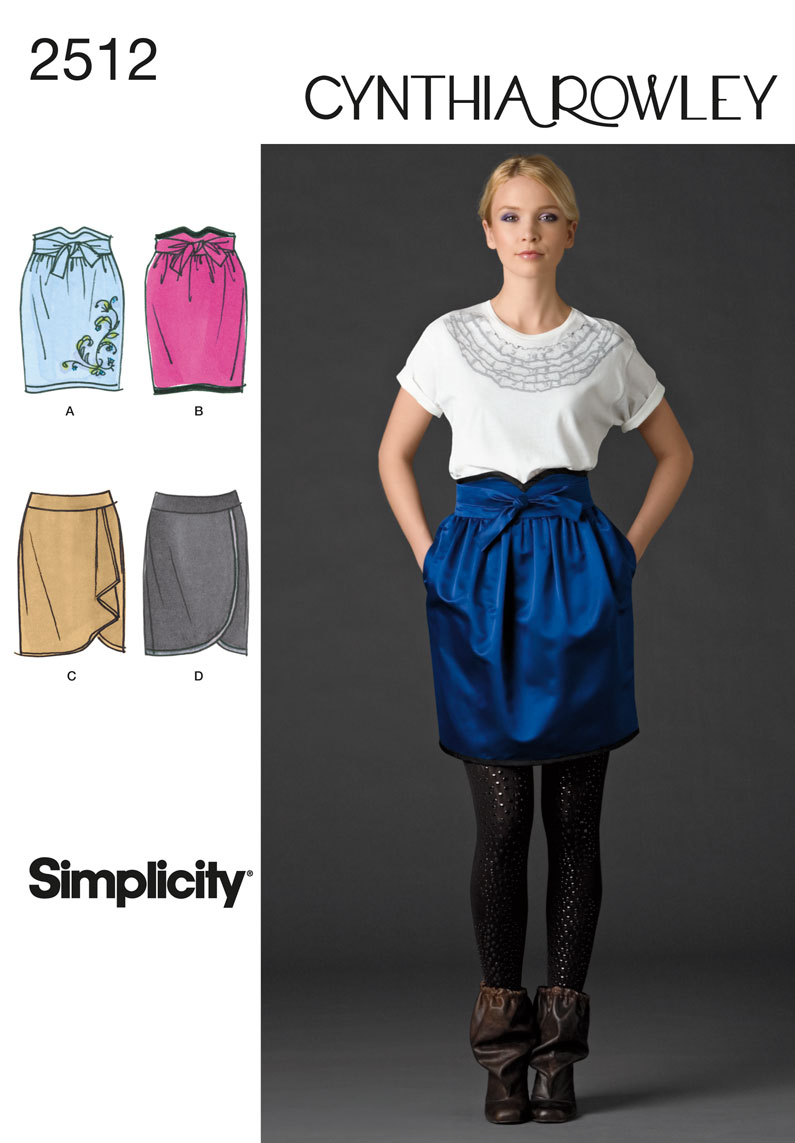 Striped Tulip Skirt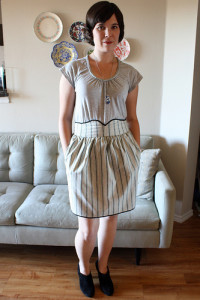 It seems like everyone loves this Cynthia Rowley tulip skirt pattern (as a side note, yes, I do sew other things besides Cynthia Rowley patterns).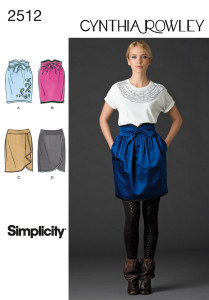 I used this pattern before but to my dismay it turned into a big fat mess. I made the mistake of trying to use a wool (it was a thin wool, I swear) and trying to line it. Too bulky. Another time I used a fabric that was way too slippery for me to work with. I know better now than to go against the fabric recommendations.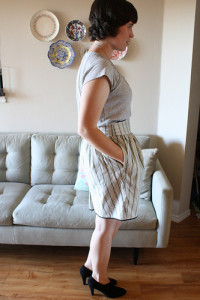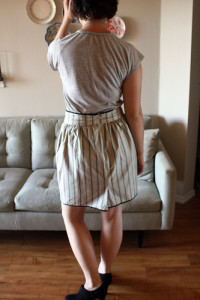 This go around I used a cool striped Denyse Schmidt fabric I got at Stitch Lab here in Austin. I took my time with this one and I am quite proud of the result. I had to fix parts of the bias binding on the edges, though. The bias wasn't sewn on the fabric as best as it should have been and frayed fabric edges were peeping out. But that was an easy fix.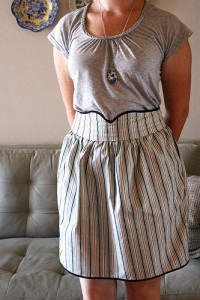 The necklace is a pottery piece that I bought from fellow Austinite, Gem Junkie, and I strung it on a silver chain. Easy peasy and less than $6!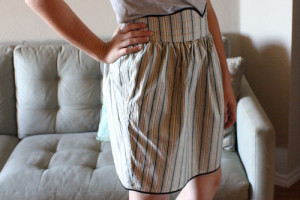 All in all this one is a winner, even if it did take me three times to do it right. It is also quite a popular pattern. I've seen several versions of it around the web.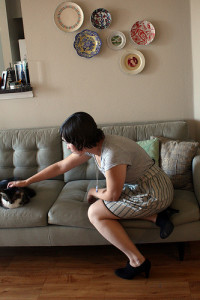 Peanut didn't really want to be in the pictures. She just wanted to watch. Silly kitty.