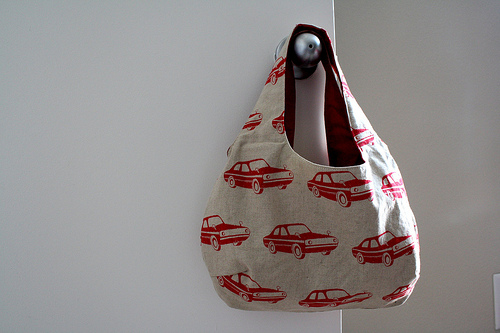 Sick Day
I am sick. Possibly with the flu. Not sure. At first I though I just had a major allergy battle going on but then as the sore throat set in I new I had a bigger problem on my hands.
I only left the comfort of my apartment once this weekend and that was to buy medicine. I haven't been sick like this in ages. Really putting a halt to this productive groove I've been in.
Worst of all I have a cake decorating class this afternoon and I still need to make two batches of frosting, eek!
On a better note here's a cute little handbag I made based on this pattern from BurdaStyle.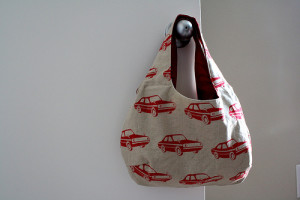 I loved the cute retro car pattern on this fabric but I faced a couple setbacks. Even though I've been living in my new apartment for two months I still haven't moved in everything from out of the garage. This includes my printer. So instead of printing out this pattern I used my quilt grid cutting board and visually measured and copied the pattern from the PDF to a big sheet of paper. Luckily it was only one piece to copy. But then my fabric was about an inch too short so my bag is slightly shorter than the original bag.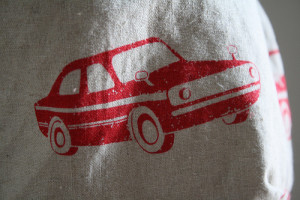 Some how I went from four different yet identical spools of red thread to zero. Where did all my thread go? So I couldn't finish the project for a couple days until I bought more red thread. Oops.
Here's to hoping I'll be less sick tomorrow.