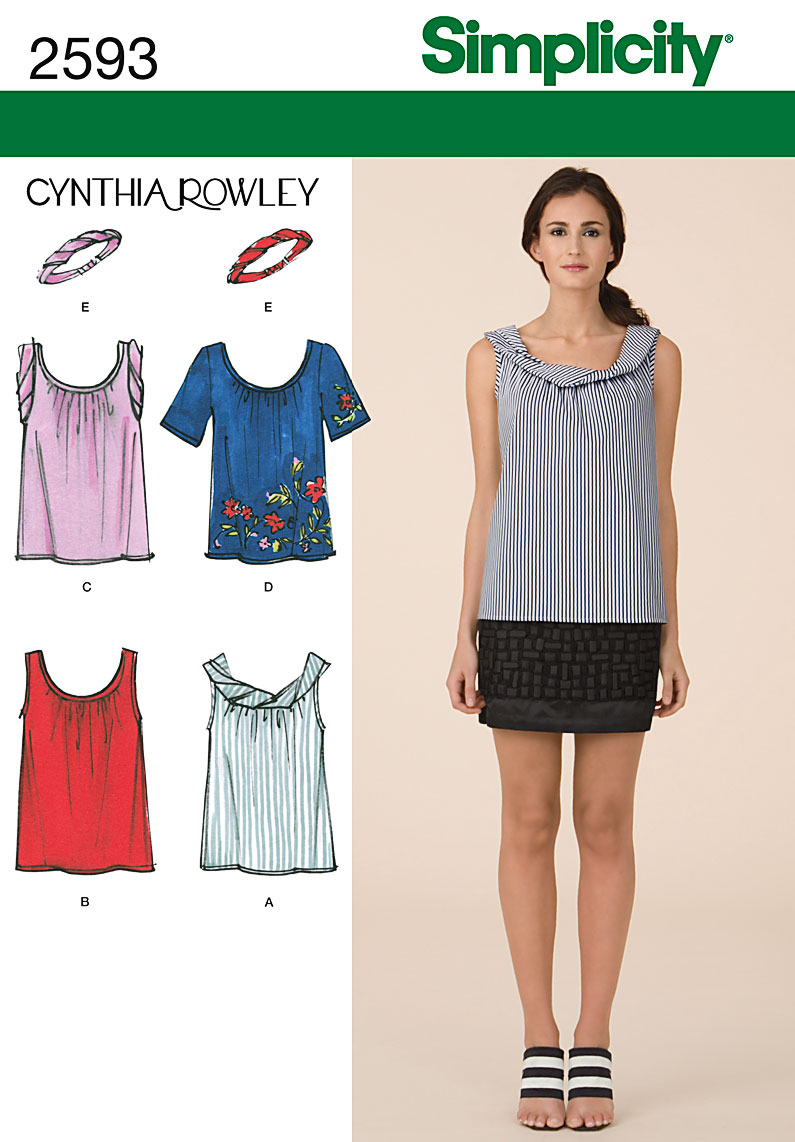 Purple Floral Top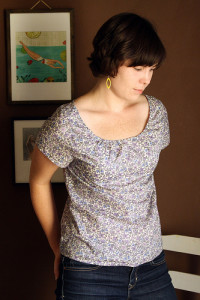 Say hello to the most expensive shirt ever made – well, that I've ever made. Let's all take a moment and bow down to the lovely beauty and quality that is Liberty of London. Is there such thing as fabric porn? If you've ever had a chance to see some LL fabrics in person you know how cute the prints are and how the fabric is so well made you can hardly tell the right side from the wrong side. If you shop at Target you may already be familiar with their designs
Unfortunately you may also know how darn expensive those fabrics are. But like a chocolate bar after a long diet I cannot resist! So if I am going to spend $36 a yard on a fabric (eek, I can't even believe I typed that) whatever pattern I use better turn out perfect!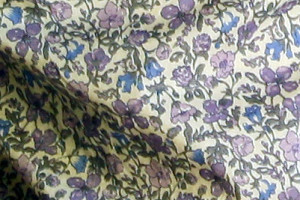 fabric close up
Since I am financially challenged I decided to made a shirt and not a dress or something else equally as yardage hogging. I picked this simple Cynthia Rowley design (oh, Cynthia, how I love thee).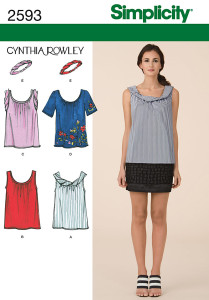 For some reason I cut a size 10 out of the pieces instead of a size 12. I don't know why. I must have cut the pattern out when I first bought it. The shirt ended up slightly smaller than I wanted but it still looks good.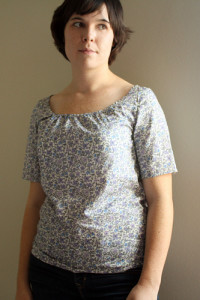 frumpy bleh original longer sleeves, ugh
I originally made the top with the three quarter-length sleeves (option B on the pattern cover) but I thought the sleeves looked either too long or not long enough and the arm holes were a tiny bit too small. I took off the sleeves, cut new shorter ones with extra fabric and made the arm holes bigger.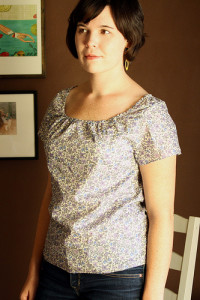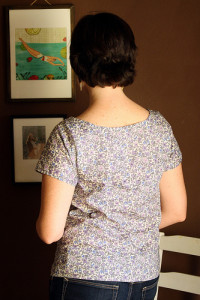 This was a versatile and quick pattern. Sewing time was less than two hours and without too much detail on the shirt the fabric pattern really shines. I will definitely use this one again in the future, although I'll upgrade the pattern back to a 12. I'd rather have the shirt a little looser.