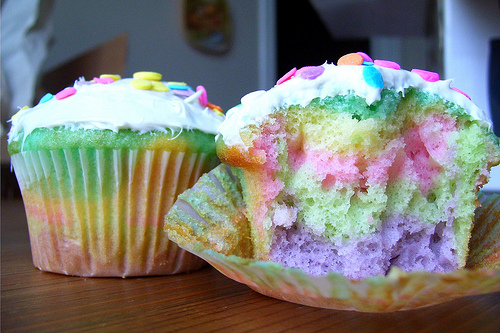 First attempt at rainbow cupcakes.
If you're wondering why I've been MIA it is because I have been on another massive road trip and adding another 5,000 miles to my Kia. I have since returned to a half way moved in apartment that was desperately in need of being unpacked and made livable. So naturally what was the first thing I did when I got home? Make cupcakes. Don't ask why.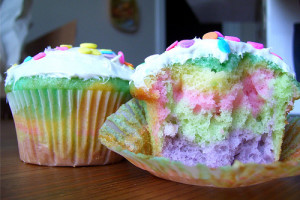 I wanted to take this cake decorating class with a friend because the class itself was so cheap but then I realized you had to buy all of your own supplies so I discarded that idea for awhile.
Then I remembered "Oh, duh. I have tons of supplies from my birthday." So it looks like cake decorating 101 is on my to-do list again.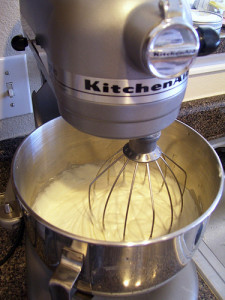 In the mean time I had a strange urge to make cupcakes – rainbow ones that is. I have gel food coloring which produces paler colors than the other kind (forget what it is called) so my cupcakes came out pastel but the insides matched the sprinkles that I used so they turned out pretty darn cute.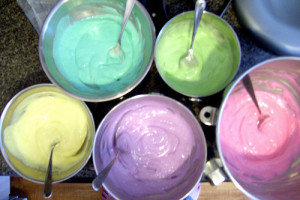 They're just store bought cake mix divided into separate bowls with a few drops of food coloring in each. Yummy!
I promise I'll soon return with more action. I've been sewing up a storm since I got back but I need to make some time to take proper pictures.