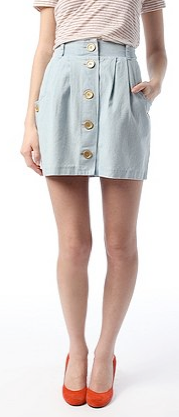 Button Down Skirt
I've seen these kind of gathered button down skirts all over the place lately in different variations. Urban Outfitters happens to have a lot of them right now, for example. So I decided to make my own version and it's not too difficult. You can download the pattern along with the instructions.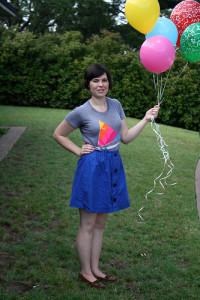 (balloons from the
party
the other weekend)
The skirt has an easy elastic waistband and mine is a faux button down.
There is the flap that has buttons buttoned on it but I never like the open spaces between buttons on your shirt that always seem to open up and give everyone around you a nice *view* so I didn't want to deal with that on the skirt either.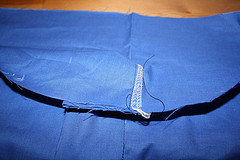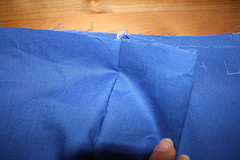 (flap before adding buttons. The flap is held down flat by the waistband, the bottom hem and the buttons)
The flap gives the illusion that it is really held closed with the buttons.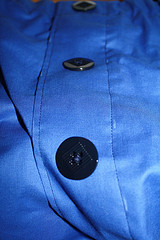 (close up of flap with buttons sewn on. I used big navy colored buttons with a diamond design in the middle)
You could easily make a real button closure skirt and have a normal, non elastic waist if you wanted to, as well. Or make a faux button down and use a simple invisible side zip. You could also add pockets (I was going to but I got lazy and thought "nah…"), pleats, belt loops, whatever. I used plain old cotton but jersey would work well, too, for a more loose and flowy effect.