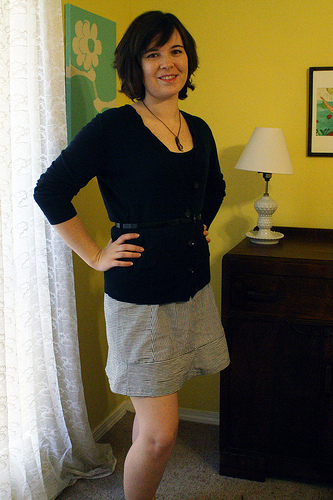 Sewing: Striped A-Line Skirt
I actually finished this skirt a couple weeks ago but I wanted to work on a pattern for it.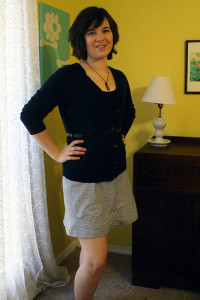 It began as a completely different design but I didn't like the way it turned out so I ripped it up and started from scratch and I don't think it turned out half bad.
If you want to try it out yourself (pretty simple, just alternate your stripes) you can download the pattern and instructions. And if you do try it, let me know how it turns out so I can fix any glitches.
I am hoping that this is the first of five spring/summer skirts I want to make. That's the sewing challenge I've made for myself. I want to experiment with different fabrics and designs.
Anyone have any favorite skirt styles out there on the web for some inspiration?