Giveaway #2!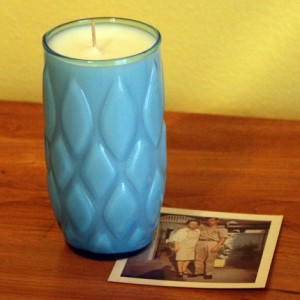 This second giveaway is extra special because it is one of my very own
candles
.
This time I'm giving away a soy candle in a vintage light blue tumbler like the one above but you get to pick your own scent! You can even choose more than one and mix and match. The available scents are listed below.

Apple, Cucumber, Citrus Splash, Lemon Verbena, Kiwi Strawberry, Passion Fruit, Coconut, Cherry, Lemon Chiffon, French Vanilla, Brown Sugar, Oatmeal Milk & Honey, French Roast Coffee, Cinnamon, Clove, Cheesecake, Creme Brulee, Banana Nut Bread, Cinnamon Buns, Caramel, Hawaiian Plumeria, Dogwood, Pine, Chamomile, Baby Powder, Heather, Patchouli, Lavender, Eucalyptus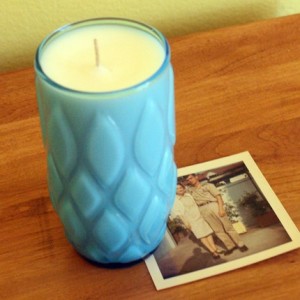 All you have to do to be entered is leave a comment with your favorite scent or scent combination. You can also get an extra entry if you tweet/blog about the giveaway.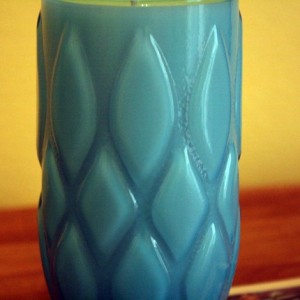 I'll draw a winner for this and the other giveaways on my birthday, April 11th. Good luck!